My Internal Debate on the Covid Booster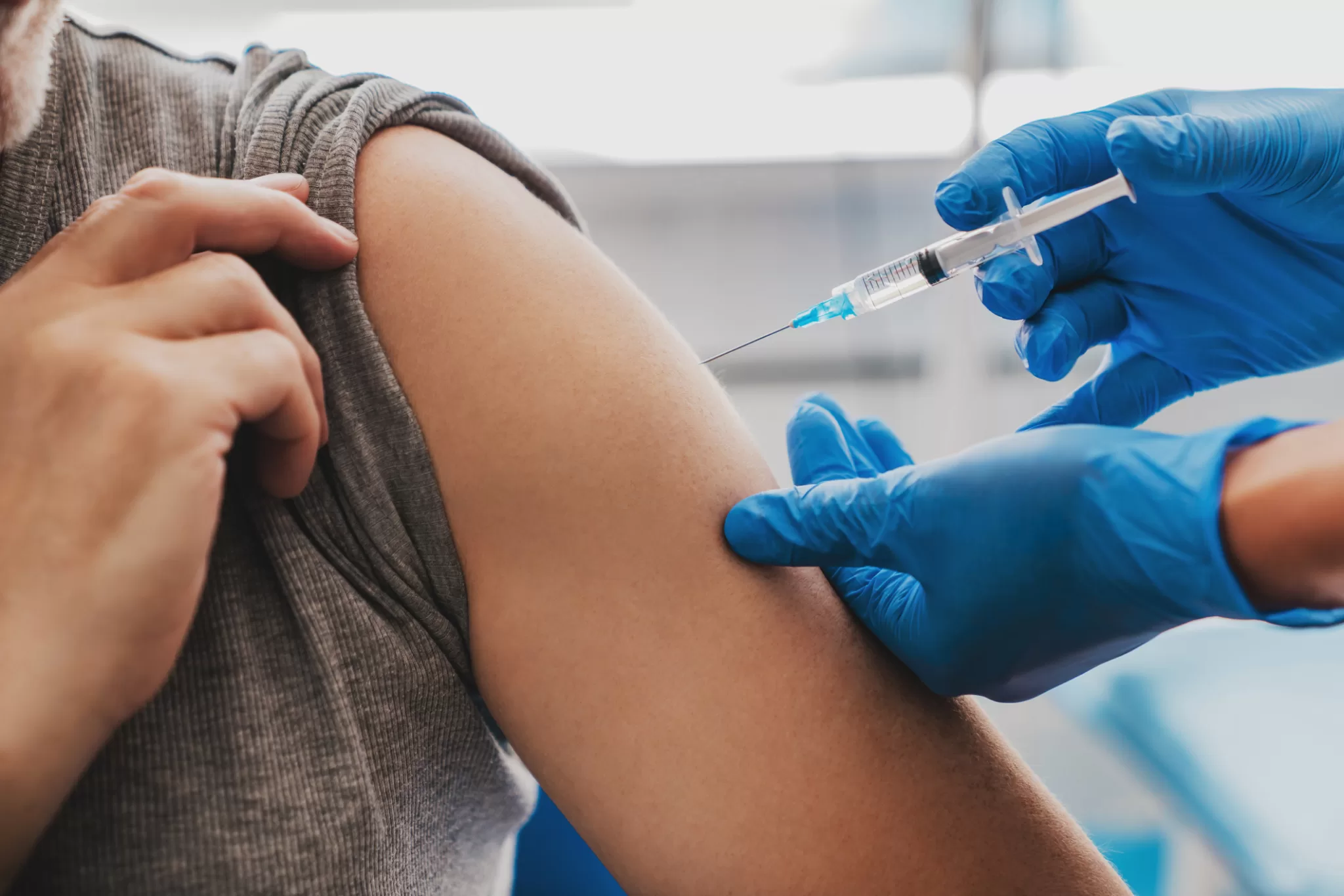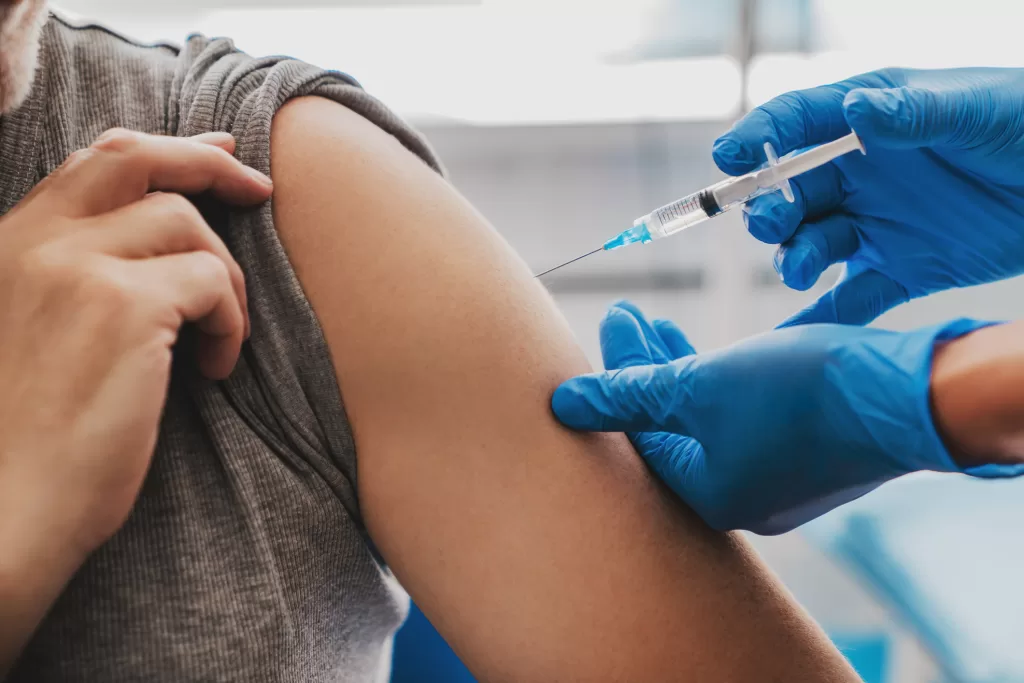 By Steve Levy
As a person in his early 60s with some underlying conditions, I sought to be one of the first in line to access the Covid vaccines when they came to market in early 2021.
The data showed that those taking the vaccine were far better protected from hospitalization and serious illness or death than those who abstained from the shot. https://www.commonwealthfund.org/blog/2022/two-years-covid-vaccines-prevented-millions-deaths-hospitalizations
But as usually is the case with these types of viruses, over time, they become more contagious and less virulent. https://www.npr.org/2022/01/09/1071663583/viruses-evolve-and-weaken-over-time-what-does-that-mean-for-the-coronavirus
As this virus morphed, the newer versions were being acquired and transmitted, regardless of one's vaccination status.
This begged the question as to why the condescending elites running our government and healthcare industries were nevertheless insisting that individuals get their shots before they could enter a sporting event, a college campus or even an elementary school.
It became abundantly clear that many on both sides were seeing COVID through an ideological prism. It was as though they decided that, since conservatives were more apt to opt out of getting vaccinated, the establishment had to push even harder to mandate the shots. if Trump wasn't wearing a mask or forcing others to get vaccines, then the left-leaning establishment surely would seek to do so.
If, as a conservative, your objection to a mask was a supposed signal of your freedom, wearing a mask for a liberal signaled one's commitment to science and empathy toward one's fellow man.
The goal no longer became following the facts or the science, but rather to have one's dogmatic preconceptions win the day.
Look no further than this video in which judges schooled an unprepared, ideologically driven attorney for the Los Angeles School District: https://x.com/suvthesequel/status/1702464610425778547?s=46&t=d-a0g93UDXOcJ5qLS5fHFg
The district recently sought to re-implement its policy of mandatory vaccination and mask wearing in schools. One judge asked the attorney why the district would consider it acceptable for a student or employee to enter the school if they had their last shot back in 2021, given that the effectiveness of the vaccine wanes after a few months. And, since a more recent vaccination still would not prevent you from getting the virus, or transmitting it to others, what purpose would it serve in requiring an employee or student to get the shot, other than possibly of protecting oneself?
The attorney was stupefied and had no logical response. All she could say was that it was the intent of the district to protect public safety. She looked like a fool.
Now compare an article presented by Newsday: https://www.newsday.com/news/health/coronavirus/cdc-recommends-covid-19-new-vaccine-omicron-wfq5x0bs on the wonders of the latest Covid vaccine with a brilliant piece written for the New York Post by renowned John Hopkins physician, Dr. Marty Makary.
https://nypost.com/2023/09/14/the-real-data-behind-the-new-covid-vaccines-the-white-house-is-pushing/
The Newsday article quoted several healthcare officials touting the need for the new shot, as well as the CDC's recommendation that every American over the age of six months receive the vaccine. There was not a single quote from a contrarian perspective.
Other articles inaccurately suggested that the shots would protect one from getting the virus and passing it along. Latest vaccine OKd by FDAhttps://paper.newsday.com/html5/reader/production/default.aspx?edid=22d18579-022f-440b-9a1b-b0062e5d751e&pnum=6
Meanwhile, Dr. Makary posed several intriguing questions. The first being why did not the government require Moderna to have human trials of their most recent vaccine. They had plenty of time, and certainly had adequate profits to do so.
And why aren't the CDC, the FDA, and other officials weighing in on the potential adverse risks of heart-related maladies for young people who take the vaccine? Even though the rate is low, there is still a 6 to 28% increase in heart-related incidents for young people who take the vaccine as opposed to those who contracted Covid. Thus, according to Dr. Makary, this must be weighed against the potential risk for these young healthy people not taking the vaccine. This type of data led global health officials to conclude that Covid vaccines need not be given to young healthy people. https://www.cnn.com/2023/03/29/health/who-updates-covid-vaccine-recommendations-intl-hnk/index.html
Too bad none of that was ever mentioned in the Newsday article. Too bad so much of this important evidence was never shared with the American people and was banned from Twitter, Facebook, and other social media outlets. https://thehill.com/opinion/healthcare/531091-twitter-and-facebook-to-censor-vaccine-discourse-this-must-stop/
But I'm no spring chicken, so I must continue to weigh the pros and cons. For me, it's always been a no-brainer to just get the shot.  However, now I'm hearing that this new vaccine only boosts immunity for a few months. Add to that the claim by many healthcare officials that taking too many boosters can actually lower your potential resistance. https://www.deseret.com/coronavirus/2022/1/12/22879917/covid-19-vaccine-booster-too-many-shots-immune-system
So, this is a tougher call than I had anticipated. If I knew taking this new vaccine would protect me for six months to a year and not lower my resistance in the future, it would be a no-brainer. But now, with the hospitalization and death rates so much lower due to the less virulent nature of the virus, I am having second thoughts.
I may indeed get the booster just to play it safe, but I'm going to weigh out the pros and cons. After all, that's my prerogative as an American citizen. I'll make that decision for myself. I don't need elitists in Washington, in the state capital, or in our healthcare bureaucracies to make that decision for me.
Nor do I need the mainstream media or social media preventing me from getting information from both sides. That's exactly what they did in the early parts of the pandemic. It was a stain on journalism and American freedoms, and should never be repeated.
Go back and read the Newsday article puffing up the glory of the vaccine and juxtapose it against Dr. Makary's very measured two-sided approach to the issue. It appears that getting both perspectives is the best option.
Steve Levy is President of Common Sense Strategies, a political consulting firm. He served as Suffolk County Executive, as a NYS Assemblyman, and host of "The Steve Levy Radio Show." He is the author of "Solutions to America's Problems" and "Bias in the Media." www.SteveLevy.info, Twitter  @SteveLevyNY, steve@commonsensestrategies.com