Romaine, Panico Celebrate Dedication of Andrea Spilka Preserve in Eastport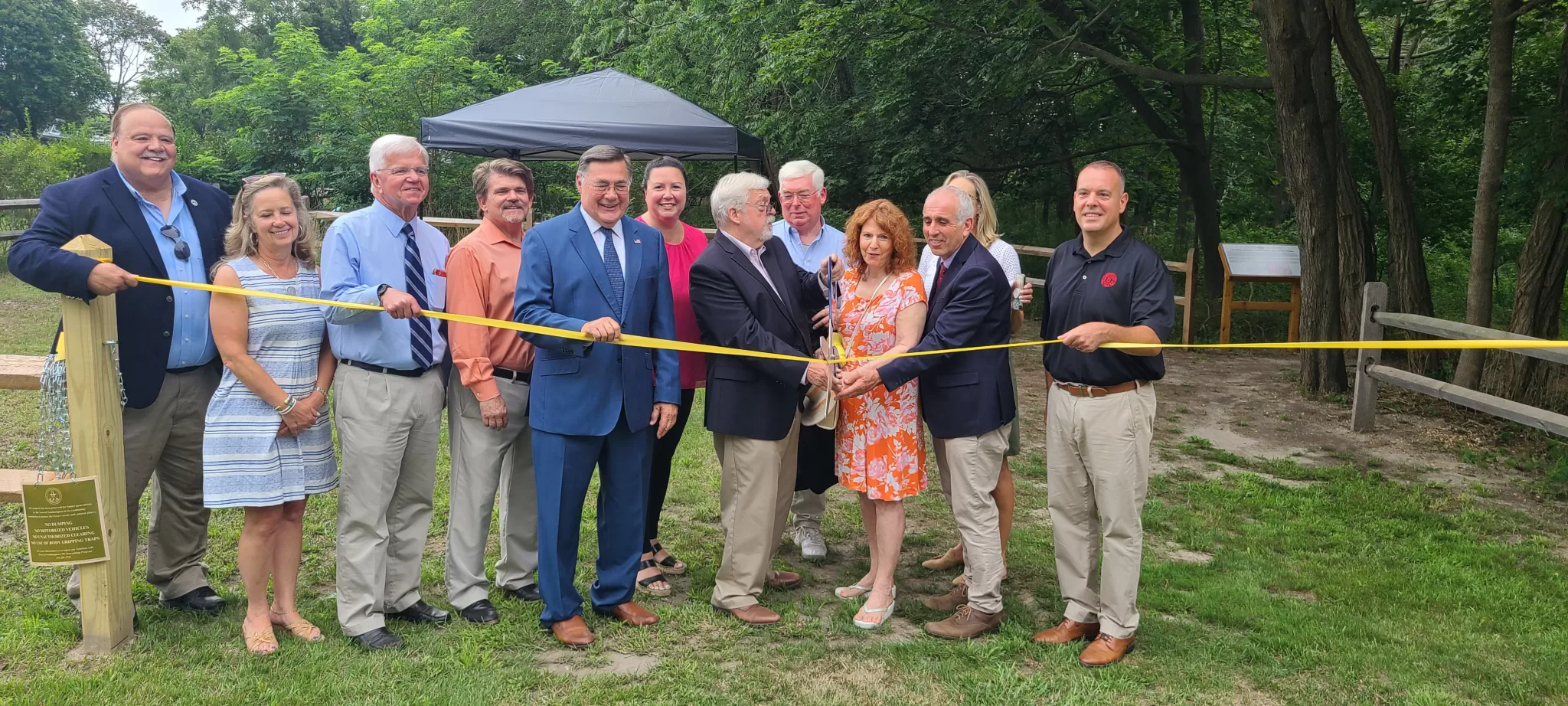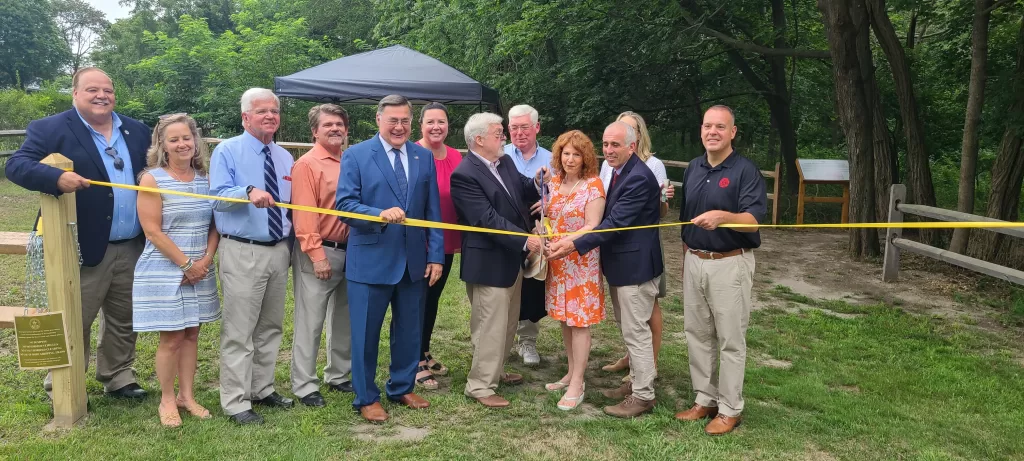 Brookhaven Town Supervisor Ed Romaine and Deputy Supervisor Dan Panico joined Southampton Town officials, family and friends of Andrea Spilka to celebrate the dedication of the Andrea Spilka Preserve in Eastport.
Andrea, who passed away in 2020 at the age of 72, was an environmental advocate who dedicated her life to improving Eastport and its neighboring communities. She served as president of the Southampton Town Civic Coalition and was a member of the Greater Eastport Chamber of Commerce, the Brookhaven Town Open Space and Farmland Acquisition Advisory Committee and the Southampton Water Protection Alliance. In addition, she and a leader in the Eastport Green Project.
The new Andrea Spilka Nature Preserve is located near Seatuck Creek in Eastport on the south side of Montauk Highway.