Huntington Station Man Sentenced to 13 Years in Prison for Attempting to Kidnap His Girlfriend and Absconding Prior to Sentencing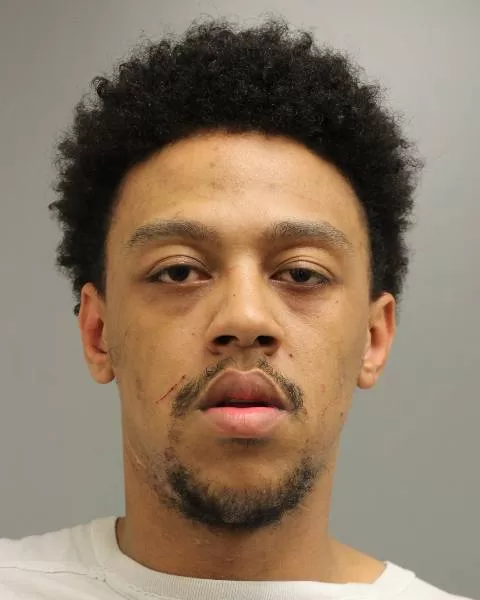 The Suffolk County District Attorney's office announced the sentencing of a 23-year-old Huntington Station man to 13 years in prison after pleading guilty in September to Attempted Kidnapping in the Second Degree and then failing to voluntarily return to court to receive his sentence. 
On March 6, 2022, Kenyonne Fleurinay abducted his 20-year-old girlfriend from America's Best Value Inn in Smithtown following an argument, and drove her against her will into Brooklyn, New York. Surveillance video from a gas station in Melville captured the victim twice attempting to flee from Fleurinay's car and Fleurinay twice violently throwing the victim back into the vehicle. While driving from Suffolk to Kings County, Fleurinay repeatedly whipped the victim with a phone charger. 
During the abduction, the victim's mother contacted Fleurinay and pleaded with him to return her daughter until he ultimately drove her back to Suffolk County, where he was apprehended by the Suffolk County Police Department. Fleurinay pleaded guilty on September 9, 2022, to Attempted Kidnapping in the Second Degree, a Class C violent felony, before Supreme Court Justice John B. Collins. 
Fleurinay was scheduled to be sentenced on September 23, 2022. However, he failed to return to court for sentencing and a warrant was issued for his immediate arrest. On October 30, 2022, he was arrested by the Nassau County Police Department for Criminal Possession of a Controlled Substance in the Third Degree, a Class B felony, and was returned to Suffolk County to face sentencing on this charge. 
The prison term will be followed by five years of post-release supervision. 
"Not only did this defendant violently abduct a person that he should have cared for, but he was brazen enough to abscond from court and commit another felony while on the run," said District Attorney Ray Tierney. "This defendant's actions have earned him a significant sentence."