A Very Happy New Year for State Legislators as Hochul Signs Bill Approving 30% Pay Raise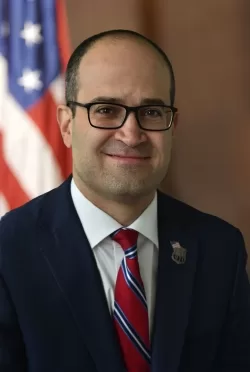 By Hank Russell
It was a very happy new year for New York State legislators as Governor Kathy Hochul signed into law a bill that will give the elected officials in Albany a pay raise of nearly 30%, effective immediately.
On December 22, 2022, state legislators approved bills introduced by Senate Majority Leader Andrea Stewart-Cousins (D,I,WF-Yonkers) and Assembly Speaker Carl Heastie (D-Bronx) to increase their salaries from $110,000 to $142,000 a year, making them the highest-paid state legislators ahead of California ($119,000). According to the legislation, outside income will be capped at $35,000 a year, starting in 2025. This excludes military and retirement benefits, and investments. While some said the raise was well-deserved, others said the pay hikes will burden state residents and the special session could have been called to address more serious issues such as crime and the rising cost of living.
Assemblyman Keith Brown (R,C-Northport) said this will burden state residents as they send more of their hard-earned money to Albany. "With New Yorkers statewide struggling to make ends meet, Democrats in the state Legislature [pushed] for a pay raise for themselves at the very last moment this year," he said.
Stewart-Cousins defended the pay hikes, telling the Associated Press, "It's a full-time job. Sooner or later, in order to be able to afford to do the job, we have to raise pay."
Assemblyman Ed Ra (R-Franklin Square) said Albany's elected officials should have spent the special session trying to fix real issues affecting the state, such as rising crime and the increase in the cost of living. "Both of these issues are a major reason for many New Yorkers leaving for other states to pursue a better quality of life," he said. 
"Instead of calling for a special session to make New York state legislators the highest paid in the country by a wide margin, we should be holding a special session to tackle issues that are affecting every resident of this state," Ra continued. "Fuel, home heating oil, grocery prices and bail reform should be at the forefront of every legislator's mind if a special session is called, not an early Christmas present for legislators while taxpayers get a lump of coal."
Brown echoed his sentiments. "Our state has real problems that need to be addressed immediately, like bail reform and sky-high taxes. My colleagues across the aisle should be ashamed for pushing such a farce."