Town of Brookhaven's Youth Bureau Launches Annual INTERFACE Back to School Drive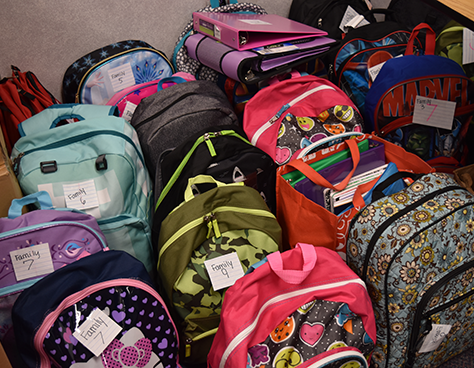 On July 28, the Town of Brookhaven launched the Youth Bureau's INTERFACE Back to School Drive, which will run through August 25. Last year, the INTERFACE Program collected enough
supplies to help more than 1,000 children in need to enter the school year prepared to learn. Collection boxes for the town's Back to School Drive can be found at:
● Brookhaven Town Highway Department, 1140 Old Town Road, Coram
● Brookhaven Town Parks and Recreation Department, 286 Hawkins Road, Centereach
● Brookhaven Town Vehicle Control Building, 550 North Ocean Avenue, Patchogue
● Brookhaven Town Hall, One Independence Hill, Farmingville
● Incorporated Village of Lake Grove, 980 Hawkins Ave., Lake Grove
● Modular Devices, 1 Roned Road, Shirley
● All For You Hair Salon, 161-1 Long Island Avenue, Holtsville
● College 101 Resource Center, 290 Main Street, East Setauket
● Coram Fire Department, 303 Middle Country Road, Coram
The Youth Bureau's INTERFACE Program is asking for donations of pens, calculators, backpacks, notebooks, lunch boxes, folders, glue, binders and more. The supplies will be distributed to families in need who otherwise would be unable to provide them to their children before school begins.
INTERFACE is a partnership between individuals, generous corporate neighbors and the Town of Brookhaven united in a shared effort to give assistance to Brookhaven's less fortunate residents all year round. For further information about the Back to School Drive and Brookhaven Youth Bureau programs and services, please visit www.brookhavenny.gov or call (631) 451-8011.