Public Safety Solutions Exist. It's Time to Take Action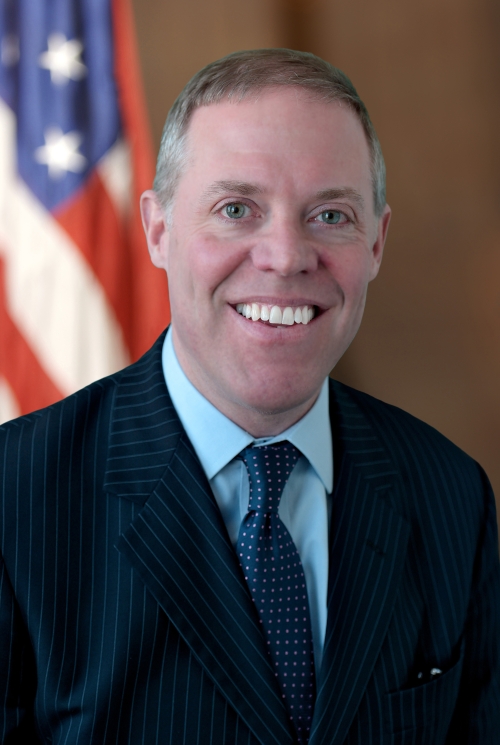 By Will Barclay
Living on edge, fearful they could be the next statistic in a surge of criminal activity in communities across the state, this should not be a New Yorker's story. Unfortunately, following the misguided criminal justice reforms championed by progressives, too many people fall victim to the corruption of career criminals thriving in a seemingly lawless state.
Law enforcement officials and district attorneys are desperate for the Legislature to act. So far, liberals have allowed their political stubbornness to halt any substantial solutions from being enacted. Inaction has shamefully allowed criminals of all ages and backgrounds to continue jeopardizing public safety.
Remarkably, the city of Syracuse has seen a 55% spike in shoplifting since 2021. The Onondaga County District Attorney has echoed the sentiment from law enforcement officials across the state, citing repeat offenders as a cause. Some individuals have been arrested for the same incidents as many as 29 times. For context, in New York City, nearly one-third of all shoplifting arrests were committed by the same 327 individuals, who were arrested over 6,000 times. As legislators, we must recognize the problems impacting our communities and resolve them with common-sense solutions.
Earlier this year, in the wake of these concerning statistics from New York City, Assemblyman Mike Reilly (R,C-Staten Island) introduced legislation (A.5029) to increase penalties for persistent offenders. The bill would give district attorneys the power to consider the aggregate value of misdemeanor petit larcenies for up to 18 months after the first conviction in order to enforce stricter penalties. If that value is between $1,000 and $3,000, district attorneys would be allowed to charge an individual suspected of the thefts with the felony crime of "grand larceny in the fourth degree."
Additionally, as noted by Syracuse Police Spokesman Lt. Matthew Malinoski highlighting the 65% surge in car thefts from last year, "often, the thieves are juveniles." This has been part of a growing concern since "Raise the Age" was passed in the 2017-2018 budget. Members of the Assembly Minority Conference and district attorneys have repeatedly warned of major flaws in the legislation, which provided an avenue for younger individuals to keep committing violent crimes with little to no consequences. This week, Albany County District Attorney David Soares went as far as calling the refusal by the Legislature to fix the law "legislative malpractice."
Even the strongest proponents of this legislation should be willing to undertake attempts to fix the glaring shortfalls and dangers that have resulted. The failure to provide accountability for youthful offenders of violent crimes is a disservice to public safety. There used to be mechanisms in place to identify troubled youths and provide opportunities for intervention before they progressed to more violent criminal acts.
The Assembly Minority Conference has made a number of recommendations to address faults in the current law. Our legislation would:
Require any violent felony offense — especially gang assault and possession of a weapon — committed by 16- or 17-year-old adolescent offenders to be maintained in the Youth Part of Criminal Court, unless all parties agree to move the case to family court.
Include and define "circumstances" that would prevent a non-violent felony case from being moved to family court, should a district attorney prove one or more circumstances exist.
Amend Criminal Procedure Law and the Family Court Act to ensure judges, prosecutors and defense counsel can access records pertaining to arrests and juvenile delinquency proceedings.
Require a victim of a crime committed by a person under the age of 18 to be notified of the case outcome.
It is time to start prioritizing public safety and putting an end to the career criminal lifestyle. However well-intended liberals' criminal justice reforms may have been, the result is causing chaos. The Legislature has a responsibility to work with stakeholders across the criminal justice system to deliver meaningful change to restore order in our communities. Members of the Assembly Minority Conference remain ready and willing to begin the conversation.
Will Barclay (R,C,I-Pulaski) is the Assembly Minority Leader.