No More Delays in Distributing Opioid Settlement Funds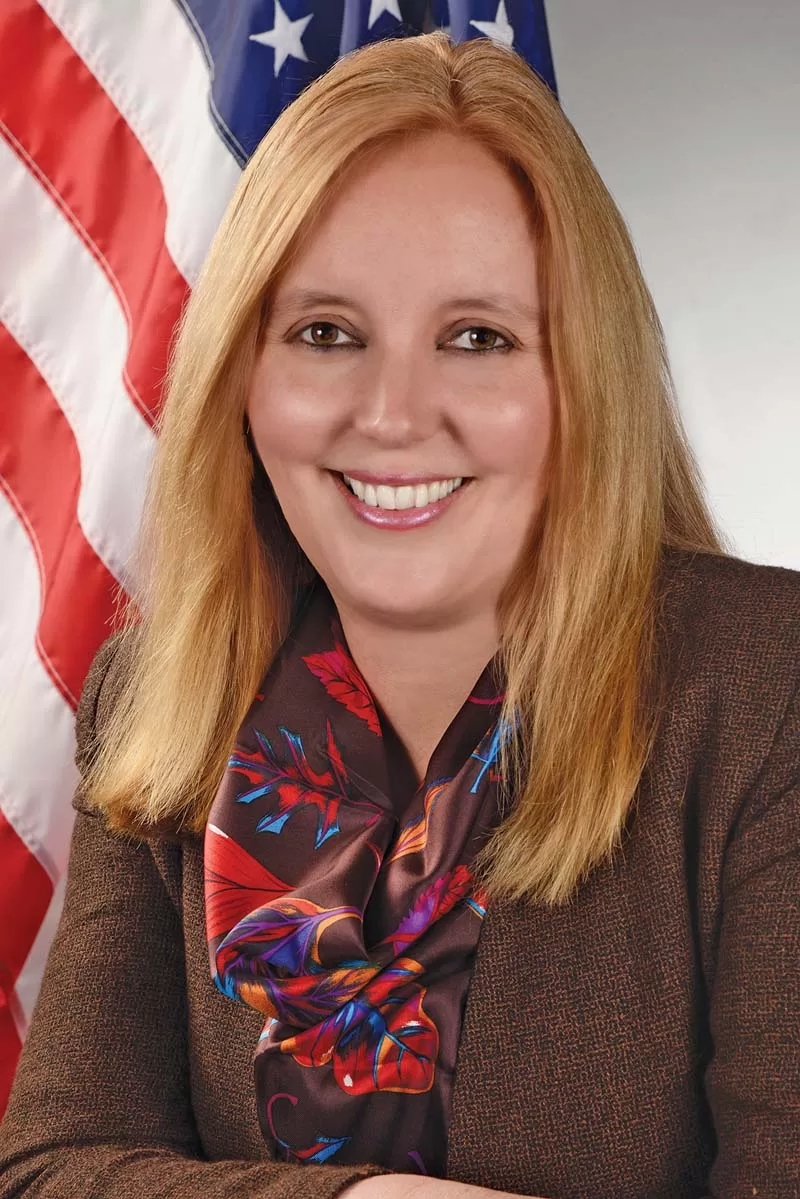 By Delia DeRiggi-Whitton
As our children return to classrooms and the leaves begin their autumnal change, our nation is highlighting another vital milestone as we observe September as National Recovery Month.
Since being established in 1989 by the Substance Abuse and Mental Health Services Administration, National Recovery Month has become a powerful vehicle for promoting and supporting new treatment and prevention practices, honoring the hard work and courage of Americans in recovery, and recognizing the countless service providers, communities, and organizations that make recovery available and possible for all who seek it.
In Nassau County and across our country, the perils posed by the disease of addiction are more severe than I can ever remember. As if the fentanyl crisis wasn't frightening enough, drugs like "tranq" are adding a new type of danger to the crisis. Formally known as Xylazine, "tranq" is an animal tranquilizer that is increasingly being used as an additive to heroin, cocaine, and fentanyl. It is beginning to appear in drug tests at Nassau County treatment centers, and the effects upon users are truly horrific. Worse yet, we are learning of an emerging group of synthetic opioids that may be even more powerful than fentanyl.
In two major recent drug busts in our region, 30 people were arrested in Suffolk County and illegal guns, two kilograms of cocaine and one kilogram of fentanyl – enough to kill 380,000 people – were seized. A day later, a dozen more people were indicted stemming from their alleged involvement in a southern Nassau County drug ring. There, three kilograms of cocaine and 430 grams of fentanyl were recovered and confiscated.
All of these disturbing new developments illustrate how high the stakes are in the ever-evolving battle against addiction. Now more than ever, if there is a potentially life-saving resource that we can add to our toolkit, we must avail ourselves of it. That is why my office was one of the first in Nassau County to begin hosting Narcan training sessions years ago, and I have continued to work closely with stakeholders since that time to expand upon these tools.
During this legislative term, my Minority Caucus colleagues and I have co-sponsored legislation that would require the county to add fentanyl-detecting test strips to any Narcan kit that we distribute. A second proposed law would facilitate the distribution of kits that safely destroy and dissolve unwanted prescription drugs at home. While I am disappointed that the Legislative Majority has not yet even held a public hearing on these proposals, I will not give up in the fight to enact common-sense, low-cost, and most importantly – potentially life-saving – policies.
I furthermore remain concerned by the manner in which the county is distributing tens of millions of dollars that we have received from various settlements with opioid manufacturers, distributors, and sellers. While significant sums have been earmarked to an array of worthwhile entities who are serving on the front lines of the addiction crisis, we have received little – if any – information from the administration as to whether the county has distributed the funds. In fact, our most recent available budget data shows that only $2.24 million of the $30 million appropriated for the last two years – and the nearly $83 million overall – has been delivered. With so many threats on the horizon, it is essential for these resources to be delivered in as expeditious and transparent a manner as possible.
As new proceeds arrive from future settlements, I believe that Nassau County would be well-served by investing those funds into expanding Nassau University Medical Center's detox and in-patient rehab facilities to ensure that nobody is ever prevented from getting treatment for addiction because there isn't a bed available for them. Our unique relationship with NUMC offers Nassau County a golden opportunity to establish ourselves as a regional leader in the delivery of recovery opportunities, and it is one we should take full advantage of.
Never forget that people who are in recovery very seldom do it alone – and if you are struggling as you read this, I want you to know that there are people out there who care about you and are eager to extend a helping hand. If you need assistance with substance abuse or a mental health crisis, I encourage you to call the Nassau County Crisis Helpline at 516-227-TALK (8255) and take that first step toward reclaiming your life.
Delia DeRiggi-Whitton, of Glen Cove, represents Nassau County's 11th Legislative District.