Nassau Coliseum Should Not Be a Home for Undocumented Migrants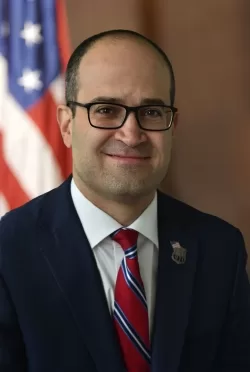 By Ed Ra
New York City has proudly championed itself as a sanctuary city, but, for months, the Adams administration has transported undocumented migrants in the middle of the night into counties, towns and villages across the state without any coordination with local officials. 
Municipalities throughout the state are now dealing with the repercussions of having individuals and families relocated to their communities for unknown lengths of time, including the impact on local schools and infrastructure as well as public safety. 
At the outset of this crisis, I joined my Assembly Republican colleagues in proposing a system to track those entering our state and ensure full transparency and accountability with regard to the expenditure of taxpayer funds. Like their federal counterparts, the Democrat leadership in Albany has been long on words and short on solutions. 
I proudly stand with Nassau County Executive Bruce Blakeman: our county will not be welcoming unverified and undocumented migrants into Nassau Coliseum or anywhere else in Nassau County.
New York State Assemblyman Ed Ra (R-Franklin Square) represents the 19th Assembly District of Nassau County.