Crime-Denying Democrats Can't Hide behind Poll Results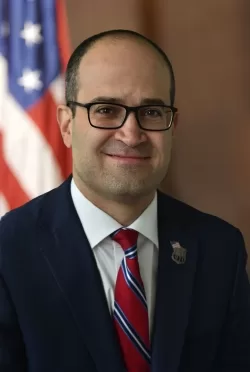 Majority of New Yorkers Concerned about Public Safety
By Ed Ra
A new poll, released by Siena College on Wednesday, July 12, indicates high numbers of New Yorkers are worried about being a victim of crime (61%) and worry about their safety in public places (51%). Further, 87% say crime is a serious problem in our state.
The results of the newly released Siena poll substantiate everything Republican representatives have been vocal about regarding the push by progressive Democrats for pro-crime legislation. The poll results corroborate the increase in crime that local police, district attorneys and correctional officers have been confronted with since Democrat-sponsored laws favoring criminals over victims have been enacted.
The 2023 legislative session failed to do anything significant on crime, despite that being at the forefront of New Yorkers' minds last fall. Instead, we passed more pro-criminal laws such as The Clean Slate Act. The governor's statements that she "fixed" bail reform are empty rhetoric and New Yorkers aren't buying it.
We should be lifting up New Yorkers with laws that bring affordability, safety, and opportunity back to our state, but, instead, we're dragging the state down to the criminals' level in a misguided call for equity. Continuing to strip New Yorkers of their rights while upping that of criminals encourages recidivism and ensures that you will either be a victim of crime or carry that fear as you go through your everyday life.
Assemblyman Ed Ra (R-Franklin Square) represents the 19th Assembly District.