Island Harvest Dedicates Melville Facility to Longtime Supporters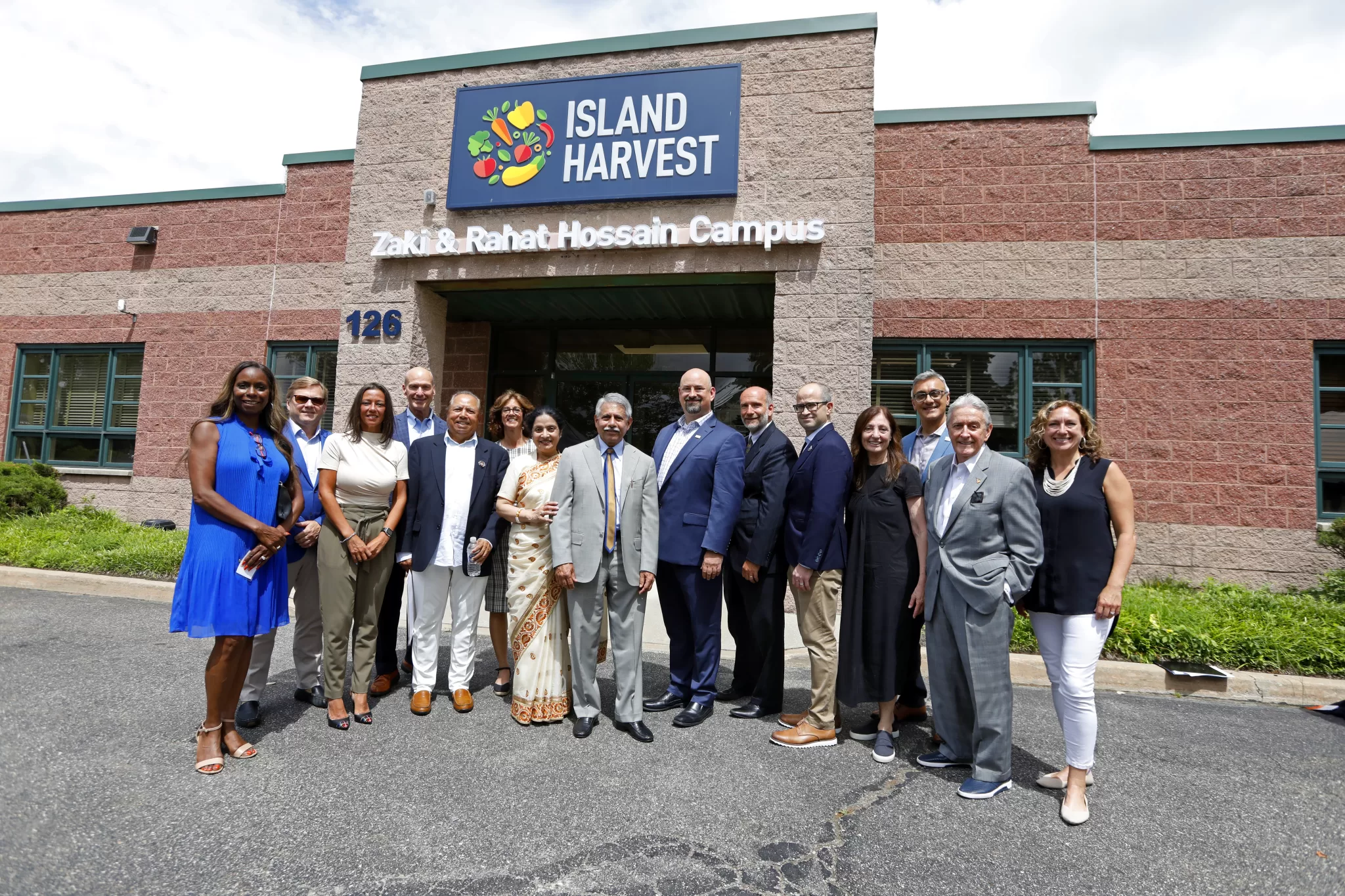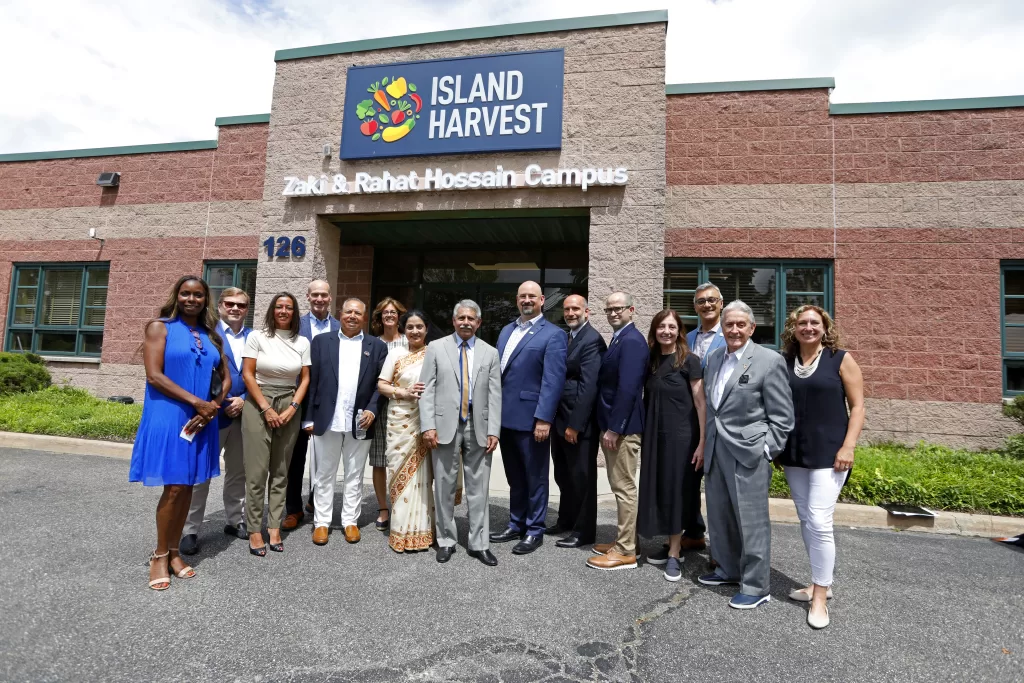 Island Harvest Food Bank has dedicated its Melville facility to longtime supporters Zaki and Rahat Hossain, recognizing them for their commitment to ending hunger and reducing food waste on Long Island.
The organization has dedicated and named their 43,560-square-foot headquarters in Melville in honor of the couple at a ceremony held on July 10, 2023. The Zaki and Rahat Hossain Campus serves to recognize them for their longtime financial backing of more than $3 million to the food bank in their efforts to assist the approximately 300,000 Long Islanders in need of food and food security. The Hossains have been active participants in Island Harvest's mission since 2014. Mr. Hossain has served on the organization's board of directors since 2016 and played a large part in Island Harvest's capital campaign, which helped raise funds for the organization's purchase of the building at 126 Spagnoli Road in 2021.
The ceremony included several members of the Hossain family, as well as Island Harvest executives, board members, staff and volunteers, elected officials, corporate sponsors and friends of the food bank.
Mr. Hossain delivered an emotional speech which detailed a time when he was a university student in his home country of Bangladesh and witnessed children picking through the trash to find scraps of food to eat. He also vowed to do his best to "ensure that no one would have to suffer the indignity" of what he witnessed, emphasizing he would make every effort to provide those in need with food, which he termed "an essential human right."
The Hossains' support of Island Harvest helped the organization establish its permanent headquarters at the Melville facility as well as help fund new programs such as Island Harvest's Workforce Skills Development Institute, nutrition education programs, and the Health Harvest Farm initiative. "When you get to know Zaki and Rahat, you learn quickly that they are consumed with kindness, a unique kindness that is genuine," said President and CEO of Island Harvest Randi Shubin Dresner. "Our building is so much more than brick and mortar; it's a beacon of hope for those who are in need, and the Hossain family are guardians of that beacon and the important work we do on behalf of our fellow Long Islanders facing uncertainty and for that, we are supremely grateful for their passion and generosity."
Mr. Hossain is a successful engineer and business owner in the packaging industry. He received his Master of Science in Engineering from Polytechnic Institute in Brooklyn, and both he and his wife are deeply committed to philanthropic endeavors and support numeros organizations throughout Long Island such as Molloy University and the Long Island Muslim Society. Mr. Hossain is also the founder of Pintail Coffee. Since 2018, Pintail Coffee has been based in Farmingdale and sells its coffee on its online store and select retailers. All profits from the business are donated to hunger relief organizations across the nation through a partnership with Feeding America, the nation's foremost hunger-relief organization. "Zaki and Rahat Hossain's caring and generosity are creating sustainable methods to help achieve a hunger-free world," said Rajesh Mirchandani, the chief communications and community engagement officer for Feeding America.