YAAAS TEA Opens Its 4th Location in Patchogue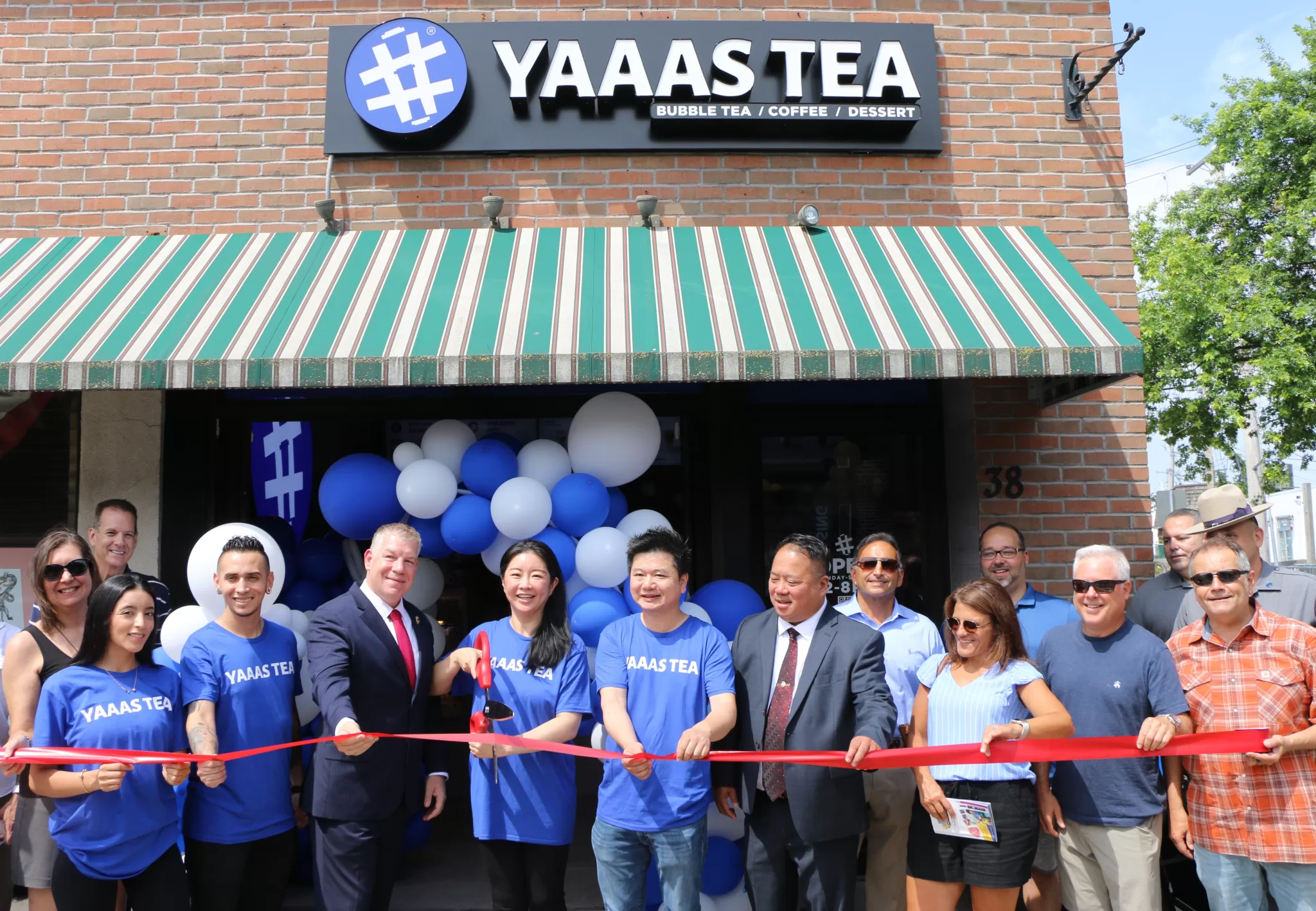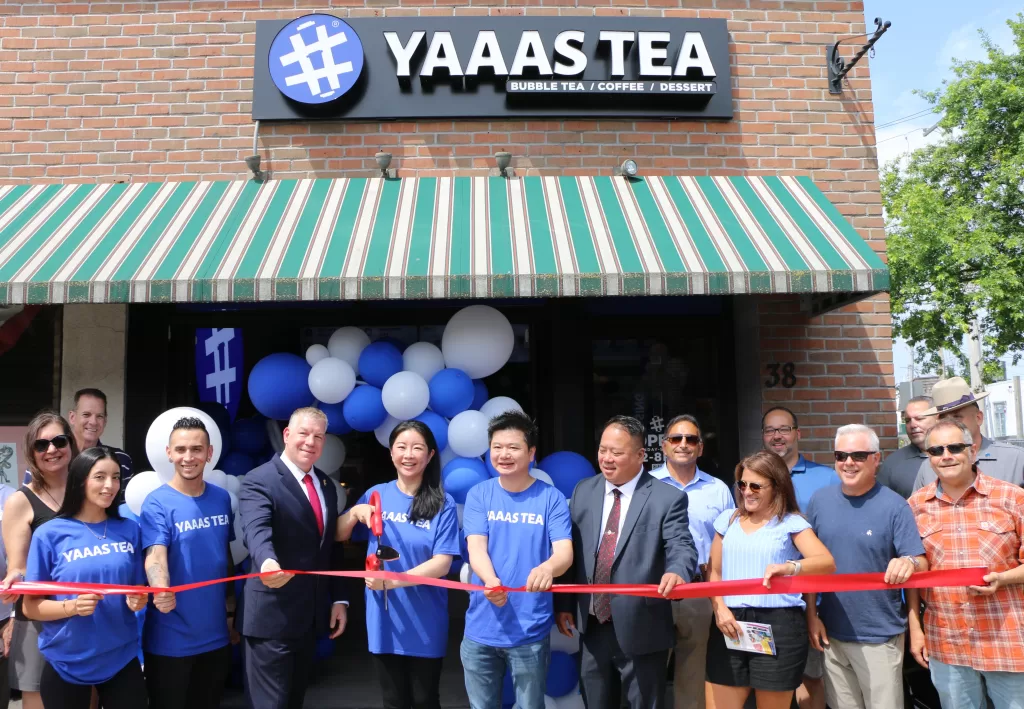 By Hank Russell
The Village of Patchogue is known for its various restaurants and shops in the heart of downtown, Now, a new flavor has been added to the taste of Patchogue: bubble tea.
YAAAS TEA opened up its fourth location at 38 South Ocean Avenue in Patchogue. The bubble tea shop celebrated with a ribbon cutting on July 13 that was attended by members of the Greater Patchogue Chamber of Commerce, the Patchogue Village Board and members of the Suffolk County and New York State Police Departments.
The store was founded by Kelly Zhou, who is also its chief executive officer. She currently operates three other locations in Hauppauge, Huntington and Farmingdale and intends to expand into Great Neck, Rockville Centre, Stony Brook and New Hyde Park. She said "there will be many more" locations opening up afterwards. "We're going to take this brand worldwide."
Her reason for opening her newest bubble tea shop in Patchogue was the community. "It's a great community with a diverse population," Zhou said.
YAAAS TEA serves up a wide variety of bubble teas, fresh fruit drinks, iced teas, milk teas, ice lattes and tea cakes. "Everything is fresh," she said. "We serve the boba every hour on the hour. Every hour, we have a pot of fresh boba."
Zhou said she chose the name because the word is associated with the best and that is what she strives her brand to be. "We try to achieve the best, bringing people together and sharing these sweet moments by providing the most advanced technology, the best customer service and the best products," she said.
The idea for a store came for her love of boba, a tapioca pearl made from tapioca (or cassava) starch. "I like the sweet boba," she said. "I'm very crazy about those, but I couldn't find any on my own, so I decided to [create boba flavors] on my own."
The road to entrepreneurship was a long one for Zhou. At the age of 14, she emigrated from China. "There were a lot of hardships [then]," she said. She later attended Stony Brook University, where she studied computer science and business. While in college, she developed an affinity for coffee and, after graduation, she took her love for tea, coffee and desserts and combined that with her business and technology acumen to start up a local chain of bubble tea shops.
Zhou said YAAAS TEA has already developed a strong relationship in the community with the Suffolk and New York State police departments. "It's about helping out, giving back to the community, and supporting law enforcement," she said. "Everybody [on the police force] is looking out for us."
YAAAS TEA also offers catering and delivery. For more information, visit www.yaaastea.com.