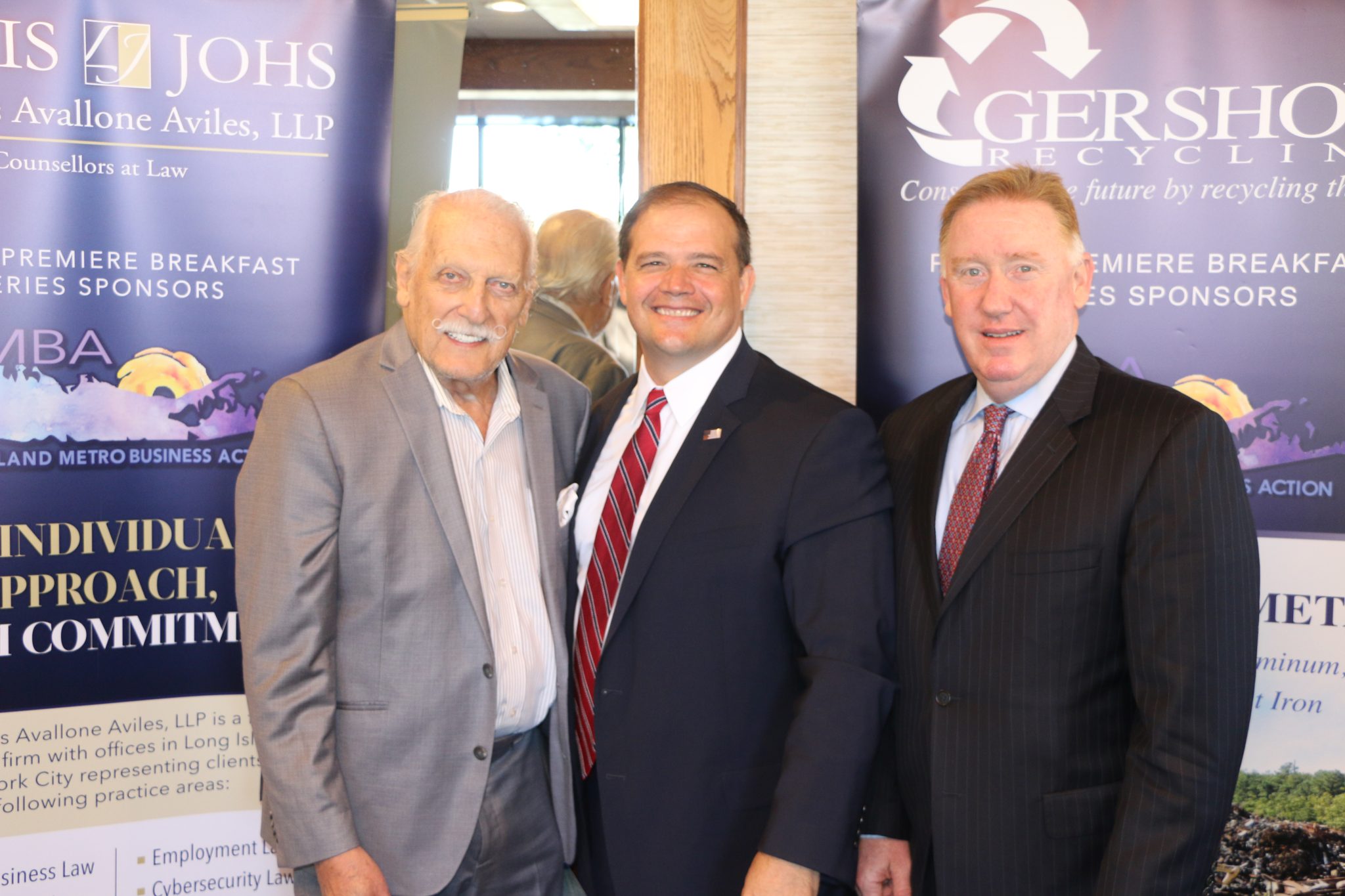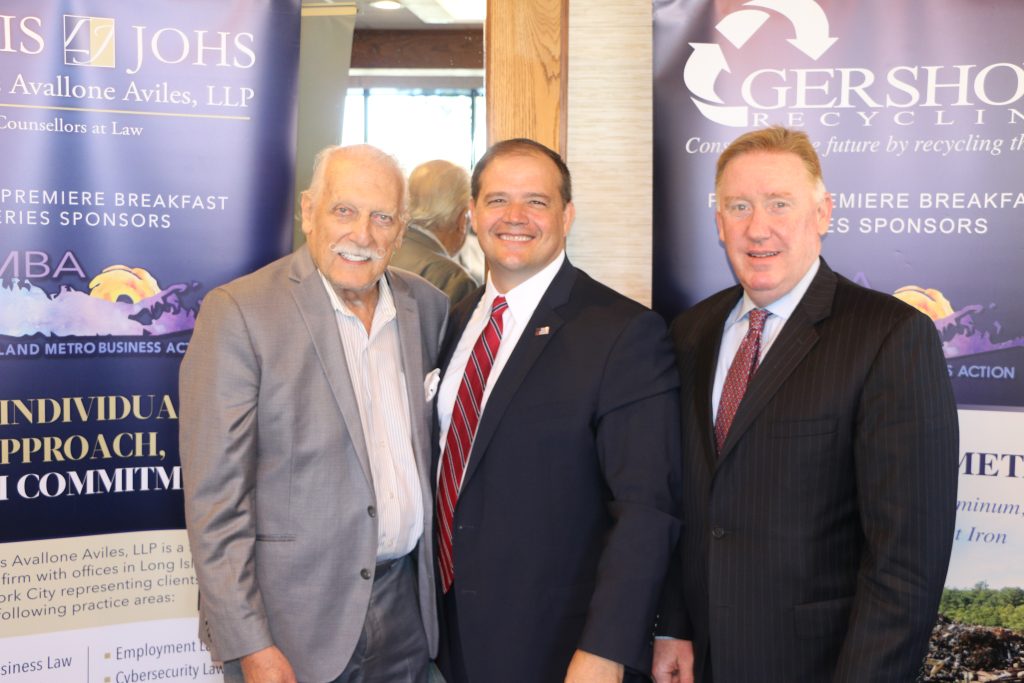 Suffolk County District Attorney Ray Tierney was the guest speaker at the September 23rd LIMBA (Long Island Metro Business Action) meeting. During the presentation, he talked about how his office is addressing gangs, violent crime and the prevalence of illicit drugs in the county.
On the issue of gun violence, Mr. Tierney said that 50% of all incidents take place within a 22-square-mile area of Suffolk County in eight communities, including Wyandanch, Bay Shore and Brentwood, among others. Eighty percent of all "shots fired" cases do not get reported, much of which can be attributed to gang violence. He said nobody calls 911 out of fear of retribution (or deportation if they are an undocumented immigrant). He also said that "a tremendous amount of gang violence and gun violence" goes "underreported" by local politicians, which is wrong. "It's malpractice to ignore that."
When he came into office in January, his first priority was to establish a Gang Unit in which investigators from his office work with federal and Suffolk law enforcement to "target the drivers of violence." He also reinstated the Shot Spotter program, which can measure the location and trajectory to which a bullet was fired. That data is sent to local law enforcement so they can determine where the shots came from. When shots are fired, police are notified so they can respond and investigate. Very often, the shots fired are not reported for fear of retribution.
Mr. Tierney said his office has also provided outreach to several communities plagued by gang violence. "They were very receptive of this," he said. "These residents want a stronger police presence in their neighborhoods."
When he was a federal prosecutor, Mr. Tierney prosecuted 87 members of the MS-13 gang. As Suffolk DA, he discussed the recent prosecution of a MS-13 gang member for the shooting death of an 18th Street Gang member; the bullet went through the victim's head and into the upper chest of a store employee. The employee initially didn't want to testify because of fear of deportation, so the Suffolk DA's office obtained a work visa for her and relocated her family to a safe location.
Another topic Mr. Tierney discussed was the drug epidemic in Suffolk County. "Suffolk County leads New York State in opioid deaths," he said. "That is unacceptable."
The most prevalent illicit drug that is increasingly causing the most deaths in fentanyl, which, Mr. Tierney said, is blended into other drugs such as cocaine. "It's 100 times stronger than morphine," he said. "This is killing our kids."
The problem with prosecuting cases regarding fentanyl, according to Mr. Tierney, is the "arcane" set of laws in New York State which lists which drugs can be subject to prosecution. He said a drug dealer can be prosecuted for selling cocaine, but if apprehended with fentanyl, the dealer cannot be prosecuted under state law, and would require federal assistance, which is not always possible. To get the state Legislature to toughen the drug laws, the DA hired Maureen McConnell, a former Nassau County Assistant District Attorney, to lobby state legislators to update and revise state law to make it possible to prosecute drug-related and other crimes. 
"We have to tell our state legislators, 'Stop paying lip service on public safety and start doing something about it," he said. "Give me the tools I need to do my job."