Schumer, County Executives Discuss the State of the Region at LIA Event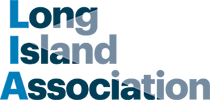 By Hank Russell
The Long Island Association (LIA) opened the new year with its annual State of the Region event, which took place at the Crest Hollow Country Club in Woodbury on January 6. This year, federal and local elected officials discussed such topics as federal funding for Long Island, infrastructure, the environment, economic development and crime.
The guest speaker, U.S. Senator Charles Schumer, explained how he was able to secure $2 billion in Covid-related funding for local governments on Long Island. "Our then-governor [Andrew Cuomo] wanted all of the money to go to the state," Schumer said. "I heard it from the local [elected] officials, 'We'll never see [the money]' and I heard it from the Republicans."
So, Schumer negotiated with the governor to ensure that half of the funding went to the state and the other half to the municipalities. "That's helped [the local governments] in a difficult time."
The money from the Paycheck Protection Program not only helped businesses stay open, Schumer said, but it also helped hospitals, nonprofit organizations provide much-needed services and religious groups "because they needed help as well." 
Schumer announced that, last year, for the first time since he was Senate Majority Leader, New York State was not a "donor state," meaning it received more money from Washington, D.C. than it gave; he said that was never the case in the past. "There are two reasons why New York gets the money back: sometimes, I fight for national programs that benefit New York. Transit is a typical example. It's a national issue, but New York gets one-third. The second thing I try to do is make sure the [federal funding] formula benefits New York."
At the end of each term, Schumer said, he looks at what more needs to be done for Long Island. He gave his top three priorities, the first being improving the transportation infrastructure; that includes fixing the highways and bridges, capital rail transit projects, and the creation of bike lanes and hiking trails.
"We got a ton of money," he said. "My job was to get that passed. My second job is to work with the bureaucracies and make sure New York gets as much money as they can." He added that the infrastructure programs will provide "tens of thousands of jobs." 
"There's a lot to do in transportation and there's a lot of money to do it," Schumer said. "Over the next two years, my job is to make sure that money in the coffers … comes to Long Island."
His second priority is to protect the region's environment. "We have the most beautiful environments, not only in the country but in the world," he said. "That's why people come to live here. We have to ensure our environment. We have to ensure clean air and our clean water and safe drinking water. The nitrogen goes into our waterways and chokes our marine life, causing toxic algae bloom, which makes it harder for shellfishing, swimming and boating."
Suffolk County Executive Steve Bellone, who also spoke at the event, echoed Schumer's sentiments. "Water quality is one of the defining issues of our time," he said. "Will we do what is necessary now to reverse the decades of decline that we have seen in our water quality due to nitrogen that we have been systematically depositing into our lakes, our rivers, our streams and our bays? We have a moral imperative to our kids and our grandkids to fix this problem."
Bellone noted that both parties in the county Legislature came together to provide solutions to protect the county's waterways. Both parties have demonstrated their willingness to invest public dollars to protect water quality and to make the case these are the kinds of investments that ought to be made."
Among the solutions, Schumer said, include expanding and remediating the sewage system in Suffolk County, protecting the Long Island Sound and replacing the leaking lead pipes in Nassau County. "We're making sure our water stays clean and all of this provides good jobs," Schumer said. 
He also touted offshore wind projects on Long Island, where he predicted it will be "the capital" of wind power. "It's going to create a good amount of jobs, create new companies that are building and installing [these wind turbines]. It's going to be one of the greatest, new frontier jobs that will grow in the future."
His third priority was on high-tech healthcare. "[Long Island hospitals] are working on the most cutting-edge research in the world," Schumer said. "Long Island is the perfect place to benefit from all kinds of things like this."
Bellone said he has worked with Islip Town Supervisor Angie Carpenter on the Ronkonkoma Hub project. "Why are we focused on Ronkonkoma? That's where the opportunity is," Bellone said. He noted how this benefits both Brookhaven and Islip Towns due to its proximity to Islip MacArthur Airport and the Long Island Expressway. 
He also cited Ronkonkoma as a potential center of a commercial life sciences hub. "The research corridor of great innovation that would be the envy of any region in this nation" and "a long-sought dream." 
Bellone said Governor Kathy Hochul also supports the idea of Long Island being the leader in life sciences. "She believes in that future and that future. I share the governor's optimism on Long Island. This is a transformative project for this region. We cannot let this opportunity pass."
On the issue of crime, Bellone said Suffolk has been working hard to fight the opioid epidemic and the rise in crime. He thanked those "on the front line" for their dedication to protect the residents' safety. Nassau County Executive Bruce Blakeman, who delivered a prerecorded message, said he has hired 36 police officers and 50 prosecutors.
"We have to be mindful that we still have issues," Blakeman said. He cited cashless bail, the "Raise the Age" law and other crime measures from Albany that "make the state less safe." 
Both Blakeman and Bellone also spoke about the improvement in the county's finances. Last year, Blakeman signed off on a budget that had no tax increases; as a result, Nassau received an increase in the bond rating. Bellone said he "inherited a financial crisis, the greatest in the county's history." Since then, Suffolk has "one of the most secure finances in the history of the county," which came about as a result of "a lot of hard work and tough decisions by my colleagues in the county."
Blakeman praised Bellone for his bipartisanship and their ability to work together to improve Long Island's quality of life. "We've got a great partnership on Long Island and I look forward to working for another year with Steve and getting things done on a regular basis."