LI Natives Pat Benatar, Neil Giraldo, and Taylor Dayne to Perform at LIMEHOF Benefit Concert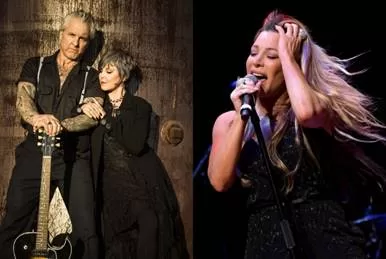 The Long Island Music and Entertainment Hall of Fame (LIMEHOF) is hosting a benefit concert on July 23 with Pat Benatar, Neil Giraldo, and Taylor Dayne performing at the Catholic Health Amphitheater located at 1 Ski Run Ln in Farmingville.
Pat Benatar and Neil Giraldo have been popular Long Island rock musicians for many years. Benatar was born in Brooklyn, but raised in Lindenhurst. She broke out as a music star in the early 1980s with hits such as "Love is a Battlefield" and "Hit Me With Your Best Shot." Benatar also married fellow musician Neil Giraldo during this time period. They have been married since the 1980s, and remain one of the longest standing couples in classic rock.
Taylor Dayne has also been in the scene since the 1980s and has amassed many fans through her classic hits like "Tell it To My Heart" and "Prove Your Love" Dayne is also a Long Island native, hailing from Baldwin.
Benatar was inducted into the LIMEHOF in 2008 and Dayne was inducted in 2012.
Before the concert begins, there will be an announcement regarding a new health-focused program partnership between LIMEHOF and Catholic Health called Health and Harmony. Health and Harmony, which focuses on how music can improve overall health and wellness.