Shirley Man Pleads Guilty to Stealing Deceased Brother's Identity to Collect Benefits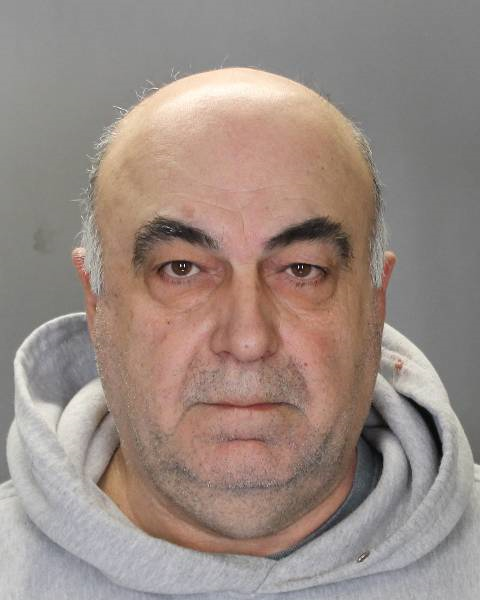 A Shirley man has pleaded guilty to stealing his deceased brother's identity and using it to work and collect Social Security benefits.
From February 2015 to January 2023, Stavros Tsakonis, 61, stole more than $160,000 in disability benefits by falsely claiming to the U.S. Social Security Administration that he was disabled and could not work. During this time, he was working and earning income as a plumber while using the personal identification of his brother, Chris Tsakonis, who served during the Vietnam War.
On January 25, 2023, Stavros Tsakonis entered the Social Security Administration's
office in Patchogue using the assistance of a walker. He completed a form which claimed that he had not been working since February 1989 and re-affirming he was disabled. He was then seen walking without using a walker or other assistance. Following an investigation, which included a review of his financial records, it was revealed that he was employed as a plumber, and was earning income since February 2015 under the name of his brother, who passed away in 2012.
Stavros Tsakonis admitted to fraudulently filing paperwork with the New York State Department
of Motor Vehicles in order to obtain a driver's license and register several vehicles in the name of his brother. He also admitted to filing fraudulent documentation with the Suffolk County Department of Consumer Affairs office to apply for and renew a Master Plumbing License in his brother's name, as well as identifying himself as his brother during a traffic stop conducted by a member of the Suffolk County Sheriff's Office.
On July 26, 2023, Tsakonis pleaded guilty before Supreme Court Justice Richard Ambro on the charges of second-degree grand larceny, twelve counts of first-degree identity theft, eight counts of second-degree criminal possession of a forged instrument, three counts of second-degree identity theft, three counts of first-degree falsifying a business record, two counts of first-degree offering a false instrument for filing, and second-degree criminal impersonation. Tsakonis is also required to pay $169,333 in restitution to the U.S. Social Security Administration. He is due back in court on October 3, 2023, and is expected to be sentenced to six months in jail, followed by five years of probation.
"Greed led this defendant to exploit the death of his brother, so that he could work under his
brother's name and simultaneously claim a full disability under his own name," said Suffolk County District Attorney Ray Tierney. "Instead of respecting his brother's memory, this defendant used the opportunity to start a plumbing business and purchase vehicles, while lining his own pockets with fraudulently obtained taxpayer funds for a supposed disability."