Calverton Man Gets 18 Years for Burglary, Assaulting Ex-Girlfriend & Her Family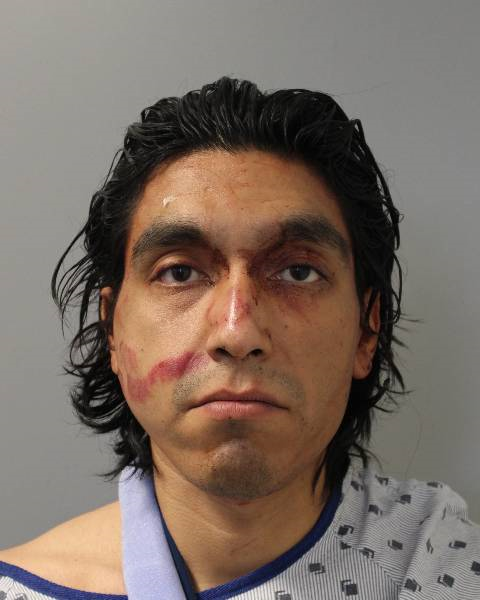 A Calverton man was sentenced to 18 years in prison followed by five years of post-release supervision, for attacking and slashing his ex-girlfriend's family after they attempted to deny him entry into their home.
On December 2, 2022, Guillermo Ayala, 30, and the mother of his children went shopping and out to dinner. Afterwards, Ayala drove around for hours demanding that the victim show him her cell phone so that he could see who she had been speaking to. At one point, Ayala pulled over into a desolate area of Riverhead and placed his hands around the victim's neck to prevent her from breathing. Ayala also held a razor to her throat and threatened to kill her if she didn't give him her phone. Ultimately, the victim was able to convince Ayala to bring her home.
The next evening, the victim met with family members at her parents' house to discuss her fear for herself and her children following the events of the night before. While the family was gathered, Ayala began knocking on the front door. When the victim's stepmother answered the door and told Ayala to leave, Ayala pushed his way past her and entered the home. Family members who heard the commotion went to the front door. Ayala then punched the victim's father and then slashed his face with a razor blade. When the victim's uncle attempted to pull Ayala off the victim's father, Ayala slashed the uncle in the face with the razor, causing a deep, 4.5-inch laceration from the top of his forehead down to the bottom of his jaw and continuing behind his ear, resulting in permanent disfigurement to his face. As the struggle to subdue Ayala continued, Ayala bit both the father and the uncle on their arms. The victim's aunt attempted to help, and Ayala slashed her arm with the razor blade.
During the altercation, the victim called 911 for help. Members of the Suffolk County Police Department arrived at the scene and saw the razor still in Ayala's hand, as the victim's family held him on the ground. Ayala was then placed under arrest.
On August 21, 2023, Ayala pleaded guilty before Supreme Court Judge Timothy P. Mazzei, to first-degree burglary, a Class B violent felony, first-degree assault, a Class B violent felony, and criminal obstruction of breathing, a Class A misdemeanor. On September 20, 2023, Mazzei sentenced Ayala to 18 years in prison, followed by five years of post-release supervision.
"This defendant terrorized a family that was simply protecting a loved one from domestic abuse," said Suffolk County District Attorney Ray Tierney. "No family should have to confront such danger alone, and we will stand with our law enforcement partners to ensure that domestic abusers are held responsible for their actions."