STRATCO Property Solutions ranked No. 1 by PSEG Long Island for Helping Customers Save Money and Energy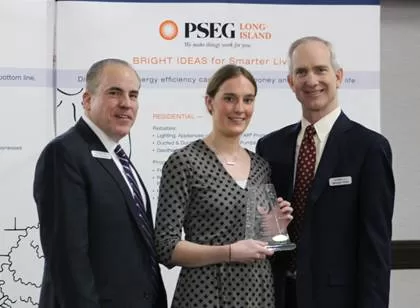 STRATCO Property Solutions has been awarded PSEG Long Island's "Multi Family Top Performer" for saving energy on large building projects.
The New York City-based contractor works with multifamily building developers to reduce emissions on new construction projects and  renovations. The energy efficiency specialists completed more than 2,000 multifamily apartment units in 2022, saving the building developers nearly $450,000.
PSEG Long Island announced the award earlier this year at its 2023 Energy Efficiency Programs – Contractor Meeting and Awards, an annual event that draws hundreds of contractors, product manufacturers and other energy efficiency experts. This year was the first in-person ceremony since the pandemic began.
"It was great to get together in person this year to recognize our winners and congratulate them for their efforts in saving our customers money and energy," said Michael Voltz, director of Energy Efficiency and Renewables at PSEG Long Island. "We are grateful to our contractor partners who implement the energy efficiency measures and move us toward a greener environment for all."
"We are honored to be recognized by PSEG Long Island for our efforts in encouraging and incentivizing Long Island developers to make their new construction projects and existing building renovations more energy efficient," said Robert Sedaghatpour, principal of STRATCO Property Solutions. "This award demonstrates STRATCO's staff's commitment and dedication to reducing carbon emissions in the built environment whilst also helping developers save money and energy. We are committed to helping multifamily industry players access funding and key tools to help decarbonize their projects."
This is STRATCO Property Solutions' first award with PSEG Long Island.