AFC Urgent Care Opens New Location in Patchogue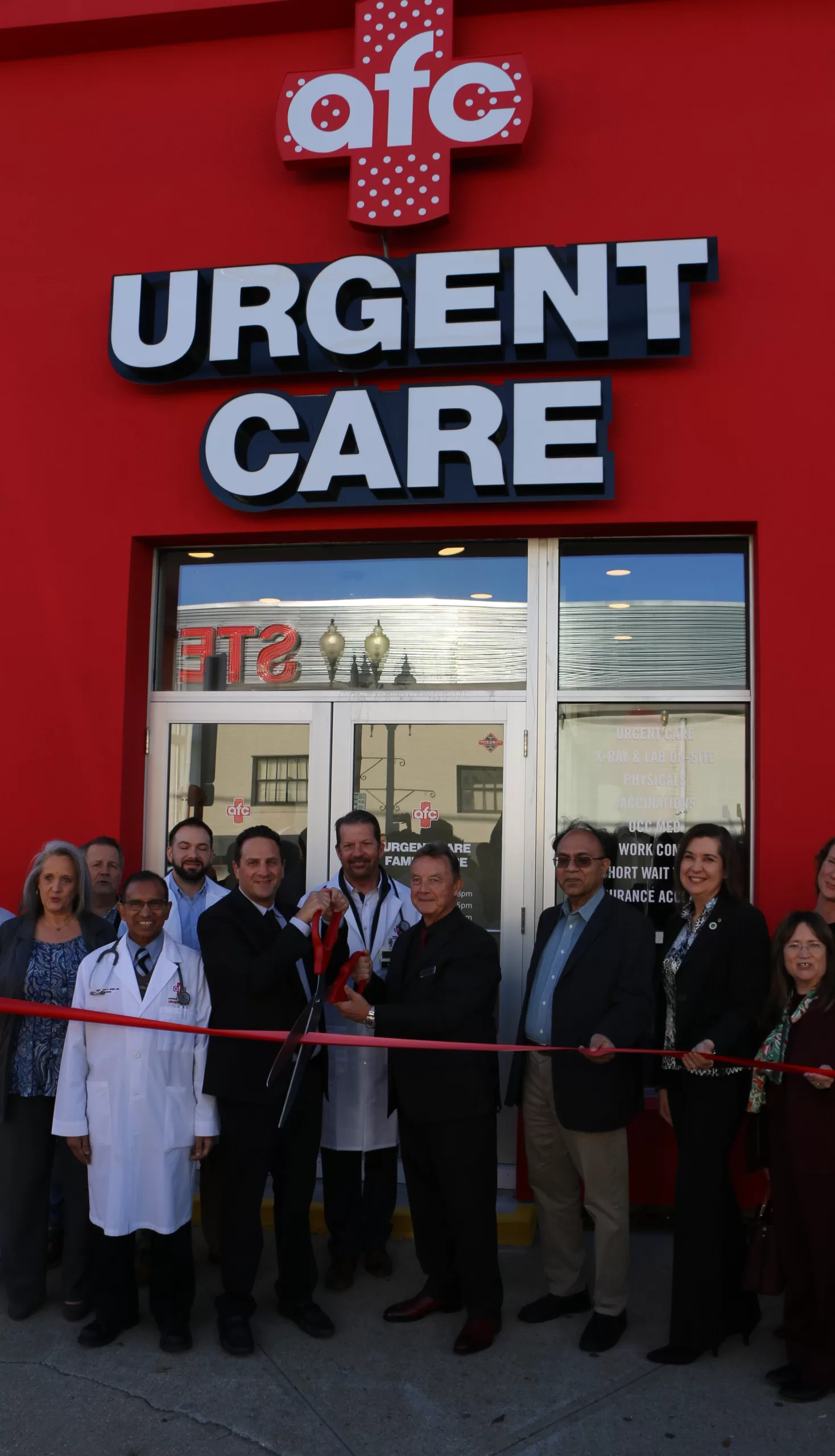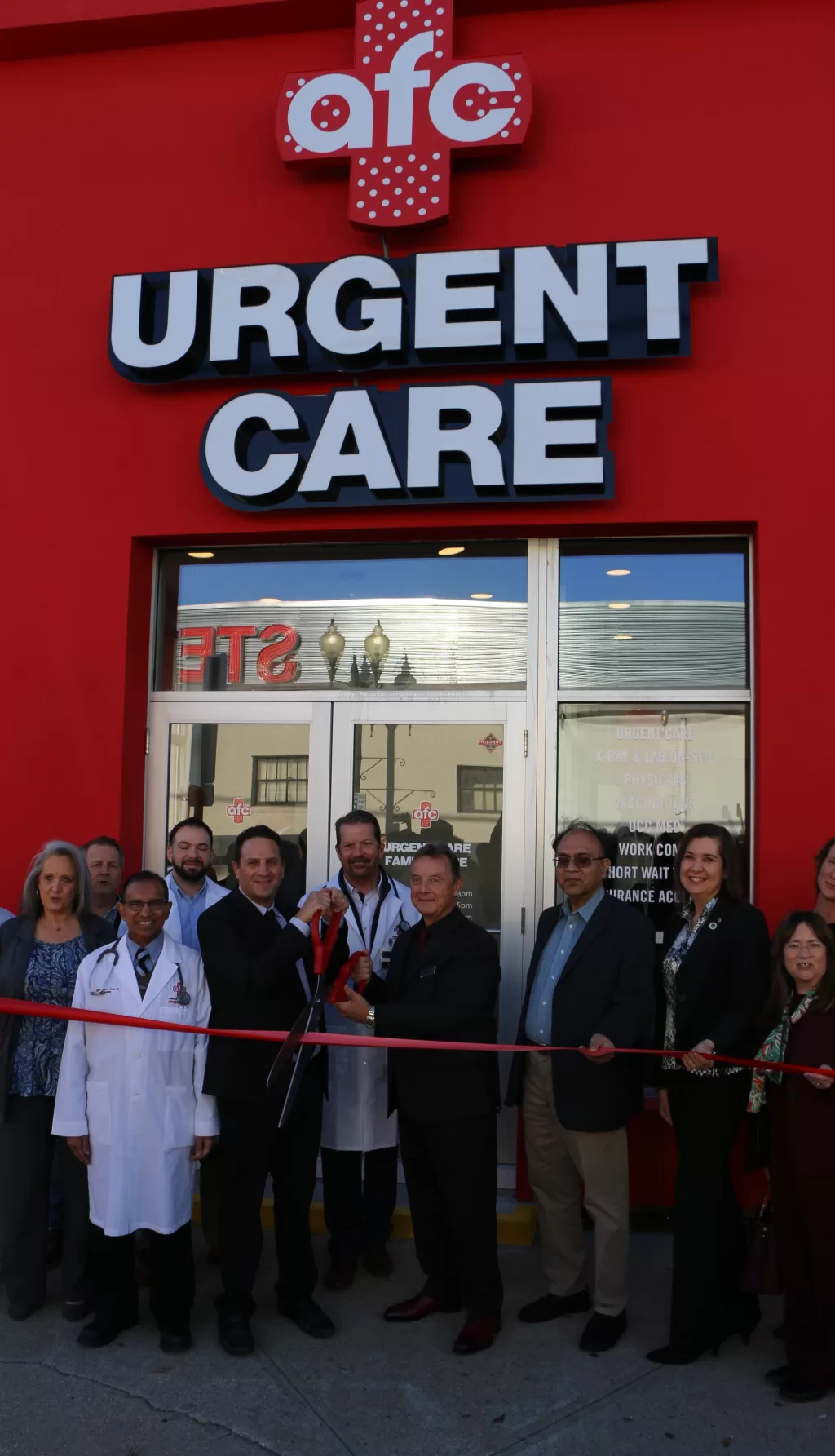 By Hank Russell
The Greater Patchogue Chamber of Commerce welcomed AFC Urgent Care at its new location, 24 Railroad Avenue in Patchogue, at a special grand opening on March 30. This marks the center's fourth Long Island location, with other facilities in East Meadow, Farmingdale and West Islip.
The center is operated by Dr. Mohammed Mojid. He started practicing medicine in his home country of Bangladesh, where he practiced for two years. He later spent four years in Saudi Arabia, two years in London, UK and one year in Dublin, Ireland. Before coming to AFC Urgent Care, he was an internist in St. Louis, Missouri.
What makes this urgent care center different from all others is that AFC, said Dr. Mojid, is that they perform physicals of all kinds, whether for worker's compensation, health maintenance, Department of Transportation employees and immigration matters. 
In addition, the center has state-of-the-art X-ray machines, said Dr. Victor Politi, one of AFC's physicians, and a medical staff that is trained to handle all types of injuries. There is a trauma center, where patients can be treated for severe head and bodily injuries, and an orthopedic suite onsite to treat musculoskeletal injuries.
Dr. Politi said all patients will be met by a friendly staff member who will ensure that patient has a satisfactory experience. If the patient says they did not enjoy their visit, he will personally call them and ask them what they can do to make the experience better for them. 
The center, which opened up on November 1, 2022, has immediately become involved in the community. They sponsor some of the local high school robotics teams and announced that they are the first sponsor of the Patchogue Chamber's first-ever Pride Parade, which is scheduled to take place on June 4.
AFC Urgent Care is open weekdays from 9 a.m. to 7 p.m. and on weekends from 8 a.m. to 4 p.m. For more information, or to make an appointment, call (631) 615-7439, or visit www.AFCUrgentCare.com.