Brian Cohen Discusses Whether Long Island Needs a Dragstrip at LIMBA Meeting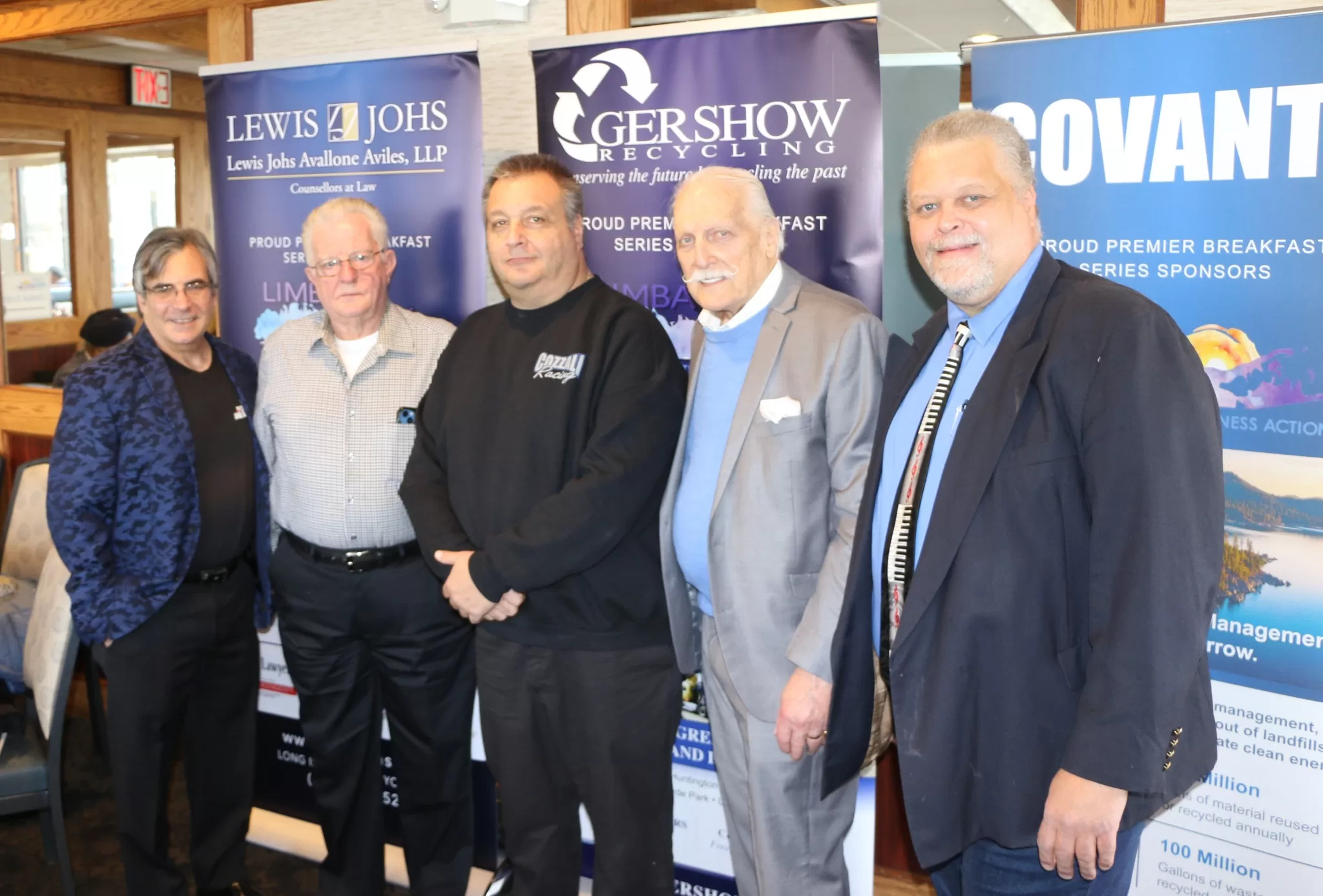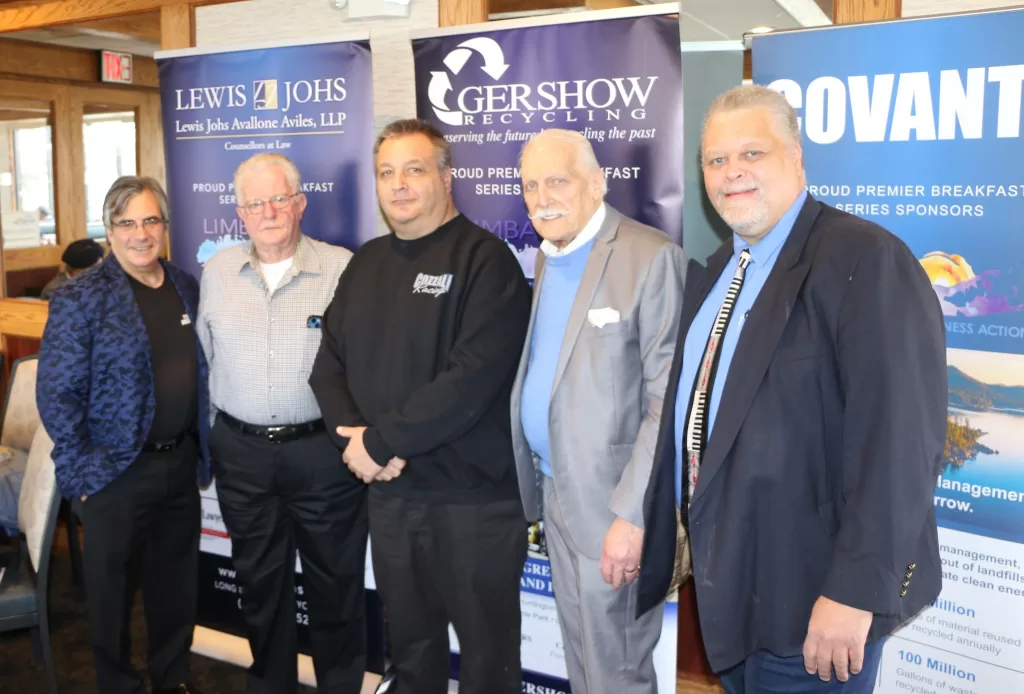 By Hank Russell
Brian Cohen, the public relations specialist and spokesperson for LI Needs a Dragstrip, talked about the benefits of having a dragstrip on Long Island at the LIMBA (Long Island Metro Business Action) meeting at the Candlelight Diner in Commack on March 31.
"Some new industry always pops up," Cohen said. "We have to move forward with an industry that's totally different. The auto industry happens to be that. Whether how you feel or not [about electric vehicles], we're moving in that direction. The auto industry is going to change dramatically over the next five years."
Cohen got involved with drag racing when he was asked to moderate a radio show on JVC Broadcasting on topics affecting Long Island and one of the topics was the economic benefits of having a dragstrip on Long Island. According to Cohen, adding a permanent dragstrip would bring in $17 million in revenue to the region. "That [revenue] wouldn't be for what's out there right now," he said. 
It was on the show that Cohen met Dennis J. Quitoni, the owner of Performance Services, Inc. "He really didn't know me but we had a great time," he said. 
In 2019, a temporary dragstrip was established at EPCAL (Enterprise Park at Calverton). Although he had no knowledge of drag racing, he was asked to read the time slips and, from there, that is how he became interested in drag racing.
When he visited the dragstrip, Cohen thought it would be like on the TV and radio commercials blaring "SUNDAY! SUNDAY! SUNDAY!", but that wasn't the case. "What you'll see out there, it's not the top-fuel dragsters, it's not the funny cars, it's not the big flames shooting out like that," he said. "Those cars out there follow different rules."
Cohen said the vehicles that use the strip undergo technical inspections and must have tires that are in good shape, a helmet for appropriate use and safety gear. "What fascinated me was they [these vehicles] have license plates," he said. "Ninety percent of those cars had license plates. These drivers are not big-time drag racers; they're you."
Some are in the automotive industry, some like to work on cars in their spare time, and others buy cars so that they can try in on the strip. But most of them are "kids showing up with their dad's car, sometimes two generations that they have restored [older cars]," Cohen said.
He also said that elected officials such as Suffolk County Executive Steve Bellone and former U.S. Congressman Lee Zeldin had taken turns on the strip. Riverhead Town Supervisor Yvette Aguiar shows up at the dragstrip almost on a daily basis. "She has been very supportive," he said.
While the dragstrip is only temporary, "what is not temporary is that Long Island needs a dragstrip," Cohen said. "There are neighbors out there racing and it should happen today."
John Nicosia of Long Island Needs a Dragstrip said the group's first goal is to get teenage drivers off the street. "We give them a safe place to do it," he said, adding they have drivers' meetings between August and October. "A lot of kids race it in the street because they have nowhere else to go." As a result, Nicosia said, the younger drivers wind up in accidents that could cause injuries or fatalities.
The second goal is to provide them with hands-on skills that could translate into high-paying jobs and provide them with a positive experience. "Today's kids are getting involved in [drugs] … and gangs," Nicosia said. "That's wrong. If you teach them hands-on skills, you keep them off the street, out of trouble and give them something they can enjoy and love."
Cohen said automotive skills need to be reintroduced to local high schools. Quitoni, who is also a supporter of Long Island Needs a Dragstrip, has visited numerous high schools to explain why it is so important for students to learn about what he calls "thinking with their hands."
"When we can engage these kids into the mystique of what a race car is, when we can show someone the mechanical parts individually, and they start to see the complexity in it, they start to draw some interest," Quitoni said. "Most kids are so into their electronics or the TV that they never had the chance to think with their hands — pick up a part, a carburetor … or whatever it might be."
However, he said, his interactions with the students has been very positive. "When I go to these schools and I talk to these kids, I found there was a lot more interest than what I thought I was going to find."
When he visited Oceanside High School, he saw a group of students build a car from scratch, which he found to be impressive. "They not only built it, they started it up and ran it," he said. "It was a real thing." 
Quitoni showed students different parts of the vehicle which they held and looked at. "The questions they asked weren't technical questions, but they were inquisitive questions," he said. "We're giving these 14- to 19-year-olds a chance to think with their hands and work with their brains."
LIMBA Chairman Ernie Fazio said today's students are looking for complexity. "They don't want simplicity. They look forward to a challenge."
"The bottom line is, we need to make things more visible and we need to make things fun," Cohen added. 
The biggest challenge for these future mechanics, Cohen said, is the technology in today's vehicles. "Given the fact that cars are changing so much, it's not a matter of taking an engine apart and putting it back together again. There's a lot of new technologies that are going into it, so I got a feeling it's going to be a challenge for these schools … How do you develop an automotive program when the automotive industry is changing so much?"
When asked if the dragstrip will be permanent, he replied, "I don't know," He said the issues that may affect the possibility of a permanent dragstrip are residents' concerns about property values and NIMBYism. "For a permanent place, it does need to be away from residential areas so they don't have noise concerns."
Fazio said he would like to see a permanent dragstrip at EPCAL. "I think it's very productive, it's a good idea, it's stimulating," he said.
However, it cannot solely be a dragstrip if the venue is to generate revenue. "It's not financially sustainable," Cohen said. "It needs to be multi-use."