Levy Shares Ideas on How Long Island Can Be Affordable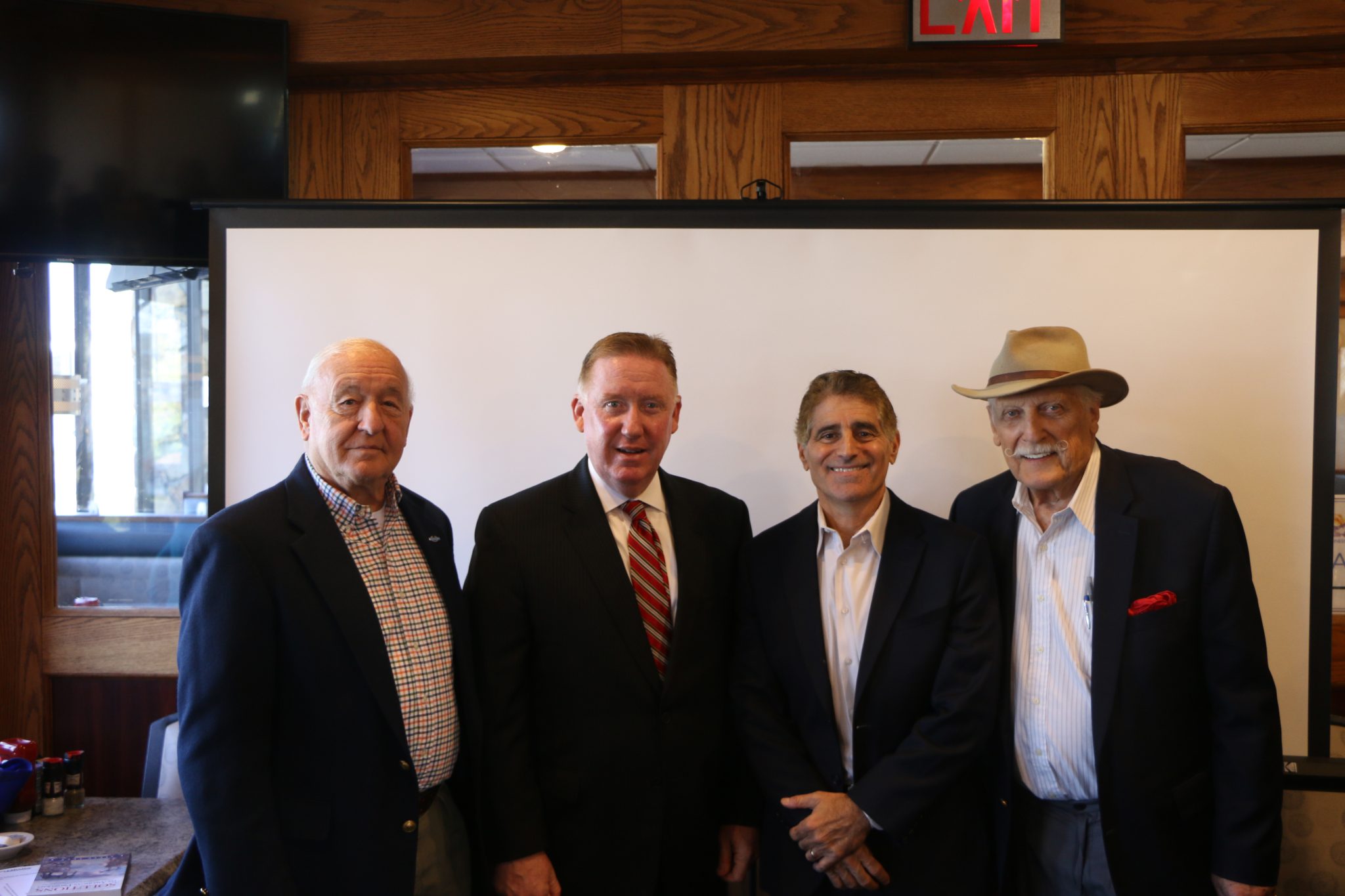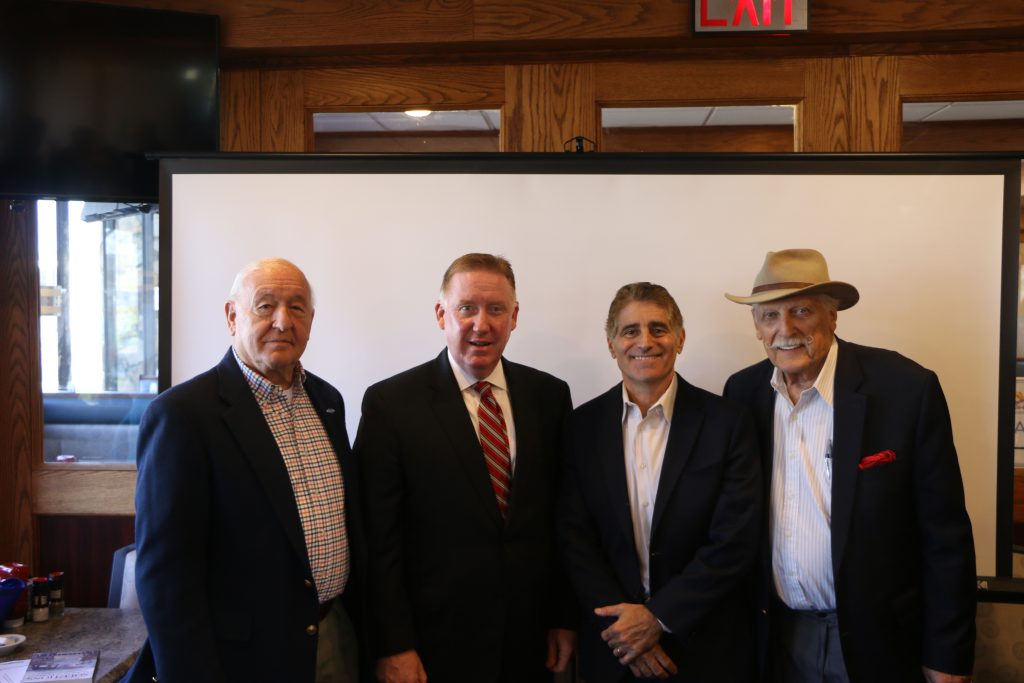 By Hank Russell
At a LIMBA (Long Island Metro Business Action) meeting that was held on November 18, Steve Levy, the former Suffolk County executive and New York assemblyman and current principal of Common Sense Strategies and Center for Cost-Effective Government, shared his ideas on how to make living on Long Island affordable.
Levy pointed out that the cost of living on Long Island has become prohibitive, namely due to the benefits packages for public-sector employees, multiple layers of government, the ever-expanding Medicaid system and rising salaries for municipal workers. "You can't change anything unless you know the root problems of the things that are driving up our costs," Levy said. "We need independent people in office … who have the guts to actually implement these proposals."
The elected officials in the state Legislature and on the island "knew what the solutions were for a long time," Levy said, "but they didn't have the [guts] to make the changes necessary."
Part of that has to do with the highly influential municipal unions, according to Levy. Despite the generous benefits that municipal workers receive at the expense of the taxpayer — its retirees receive upwards of $150,000 in overtime pay on top of their regular salary as part of their pensions — Levy said the fault doesn't lie with them.
"Don't begrudge those workers," he said. "They're playing by the rules. Don't even blame the unions. They're fighting for it because that's their job. Blame the elected officials who created a system to allow this to happen and refused to change it."
If there was "a tweak" in the pension system in which the amount a pensioner received was based on their salary and not overtime, taxpayers would save $80 billion over 20 years, according to Levy.
Levy suggested enacting the Hatch Act, which would stop municipal unions from contributing to elected officials' campaign coffers which can influence the politician's decisions on union contracts. "It would stop the conflicts of interests, shrink the strength of the municipal unions, and you get more decisions being made."
LIMBA Chairman Ernie Fazio agreed. "I believe that the unions being able to influence our elected officials is not a good idea."
Healthcare benefits for municipal workers also weigh heavily on taxpayers because those in government unions do not pay anything into the healthcare system. "I tried to impress upon people in government and the union members that it is in our best interests [if] everyone gives in a little bit to keep this system sustainable because, if you don't, it's going to implode."
When public-sector workers are switched over to Medicare Part B as they age, they are fully covered, Levy said, whereas private-sector workers may have to pay $2,000 to $13,000 a year, twice that amount if their spouse is covered in their plan. Meanwhile, taxpayers are shelling out "hundreds of millions of dollars" for public-sector workers' healthcare. 
"Very few people are aware of the little perks that add up," he said. "If you had these people share in the cost a little bit more [for] healthcare, [there would be] a phenomenal reduction in tax obligations on Long Island and in the state."
Another issue with the high cost of living on Long Island was the salaries of law enforcement. That, he said, was the result of mandatory arbitration. This occurs when management has to go to an arbitrator when talks break down with the other side. "These arbitrators have been giving away the store for years," Levy said. "That's how you get a $200,000 or $225,000 salary." With today's officers retiring after 20 years and continuing to collect a pension 20 to 30 years after they retire, the average taxpayer is forced to cover the costs of four officers, according to Levy.
These exorbitant salaries can be attributed to The Triboro Amendment, which grants "steps" or automatic raises of 2-3% a year on top of the regular raises a municipal employee receives. "You get an additional 2-3% [raise] just for being alive another year," Levy said. 
This is also true for teachers who also receive steps under the Triboro Amendment. "People on the school boards will tell you that it diminishes their ability to have any tough negotiations against the givebacks or else the union will just hold out and wait for 'you guys' to give out on the other side," said Levy. To fix this, he recommended modifying Triboro and ending mandatory arbitration, base pensions on salaries (not overtime) and have municipal workers chip in for the cost of their healthcare, ending the 20-year retirement option and putting an end to disability abuse.
The next topic Levy covered was the multiple layers of government that smother Long Island. There are currently 127 school districts, 97 villages and 900 taxing jurisdictions in the region. In addressing school districts, Levy suggested that it would be less of a financial burden if school, village and taxing districts were decentralized, but he doesn't see that in the near future because residents are too comfortable with the way things are, no matter how much it costs to keep everything the same.
"This creates a nightmare, not only with all the administration that you need to carry this, but when you want to get permitting done, it's a nightmare to get this through in the private sector and time is money for you in the business world."
When it comes to the school system, Levy said it is a misnomer to believe that "throwing money at the problem" will improve schools. The amount of state aid schools have received has since doubled but so has per-student spending on Long Island: $27,000 per student, compared to $12,000 in the rest of the country. Meanwhile, test scores have declined, while states like Florida have seen a rise in academic performance.
"Don't tell me that more money from the government necessarily means you have better services when you have so much of this bureaucracy that gobbles up the money," he said.
A solution to reduce costs is to form purchasing consortiums with schools within the township so that these schools can buy goods and services from the same vendor at competitive prices, such as security and cafeteria and maintenance services. This, Levy said, "is a realistic way to save money."
At the end of his presentation, Levy imparted this piece of advice. "Make sure the elected official who is running [for office] is seeking a mandate because that's the only way you can get change. Make them be specific. Make sure they have a 10-point plan."