Suffolk DA: Former Maryhaven Manager Pleads Guilty for Stealing More Than $50,000 from Residents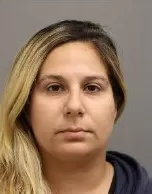 A Shirley woman pled guilty to Attempted Grand Larceny in the Second Degree for stealing funds from the accounts of eleven residents who were in her care at a Maryhaven home. 
Jazzmane Paranzino, 31, admitted that, from January of 2020 to March 2021, she stole funds from the bank accounts of eleven residents while she was working as the site manager for Maryhaven Center of Hope, a residential facility in Medford. This residence houses severely developmentally disabled adults who are unable to care for themselves in many ways, including managing their own finances. 
As site manager, Paranzino had control of and access to the bank accounts and debit cards of the eleven residents. One of her responsibilities was to withdraw money to place in each residents' petty cash envelope so they could go shopping or to restaurants. In addition, she was able to withdraw money for various expenditures for home goods for each resident, such as furniture and electronics. 
Paranzino took money from the residents' bank accounts under the guise of purchasing items that they needed, but instead used the money for her own personal needs. She pleaded guilty to Attempted Grand Larceny in the Second Degree before Supreme Court Justice, the Honorable Timothy P. Mazzei. As a condition of her guilty plea, Paranzino has agreed to repay the monies stolen and will be sentenced to four months' incarceration and five years' probation. 
"This defendant stole funds from people with severe disabilities who were in need of 24-hour care," said Suffolk County District Attorney Ray Tierney. "These individuals and their families trusted her, and instead of honoring that trust, this defendant stole thousands of dollars from them for her own personal use."