SCPD Officer, Patchogue Firefighter Rescue Man Whose Car Fell into the Water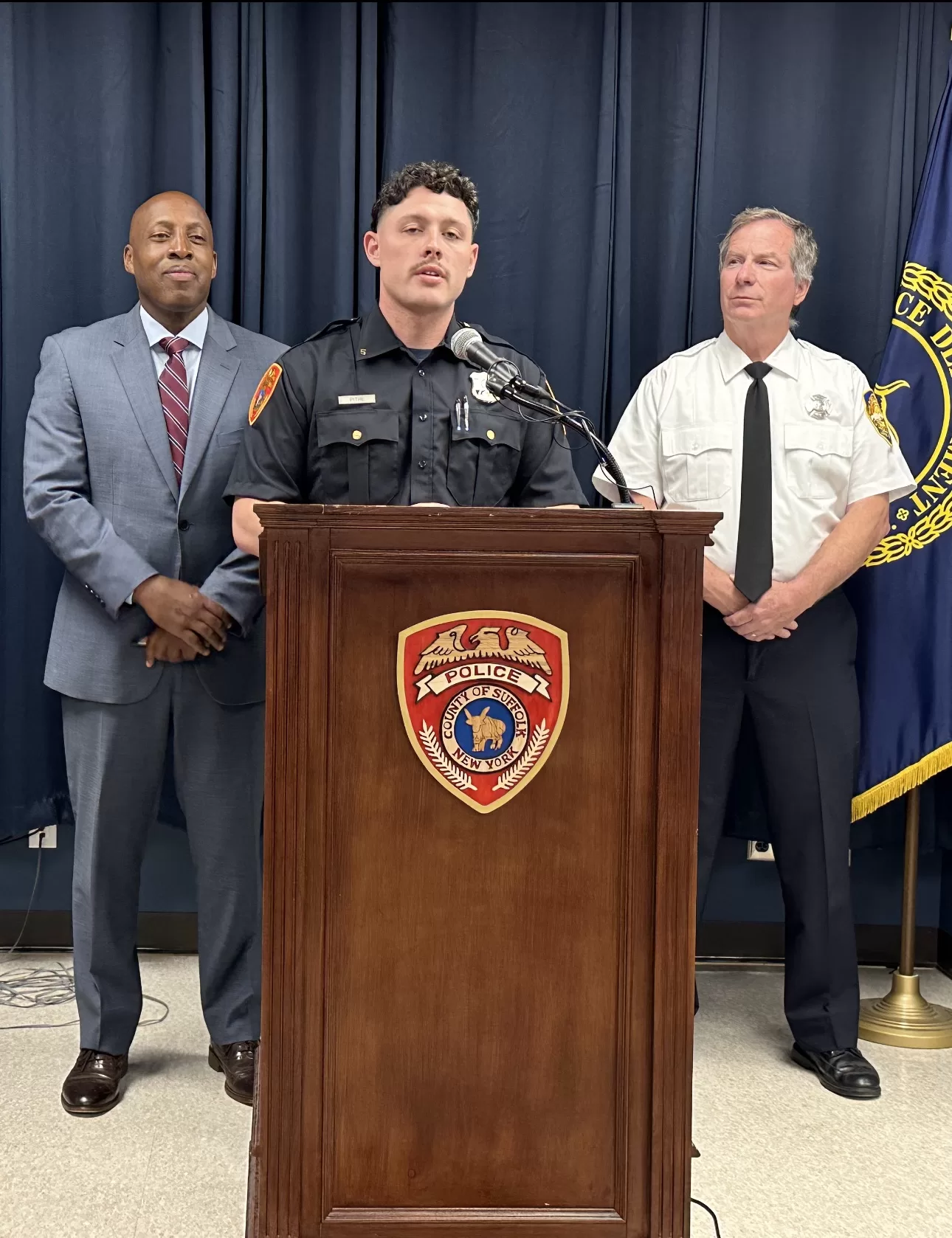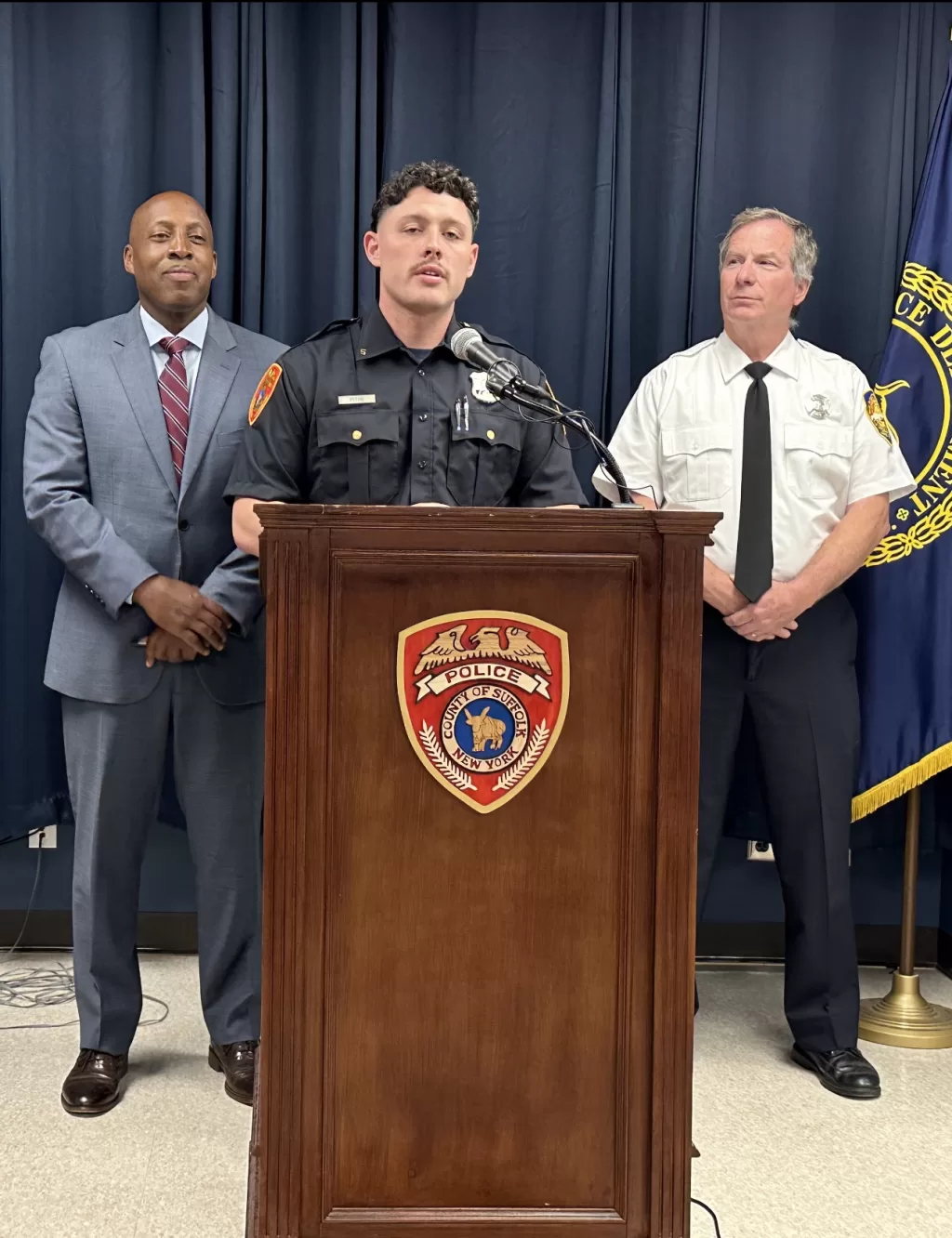 A press conference was held on June 15 at Suffolk County Police headquarters in Yaphank in which a Suffolk County police officer and a firefighter from the Patchogue Fire Department rescued a man whose car drove off a dock in Patchogue.
On June 15 at 5 a.m., Nestor Riosarvealo, 33, of Patchogue, was driving a 2017 Nissan sedan on South Ocean Avenue at Mascot Dock when his vehicle went off the dock and fell into Patchogue Bay. Police Officer Edward Pitre of the Fifth Precinct and Peter Feehan of the Patchogue Fire Department dove into the water, broke one of the car's windows and pulled Riosarvealo from his car and brought him safely to shore.
Riosarvealo, Pitre and Feehan were transported to Long Island Community Hospital in Patchogue. They were all treated for minor injuries and later released.