Riverhead Man Sentenced to 2 ½ to 5 Years for Lowe's Burglary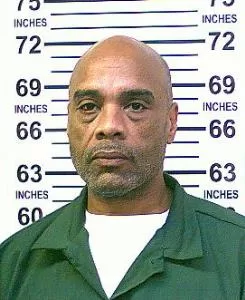 A Riverhead man has been sentenced to two-and-a-half to five years in prison for burglarizing a Lowe's Home Improvement Store two years ago.
On November 10, 2021, Terry Smith, 60, stole numerous items from the Lowe's store on Old Country Road in Riverhead, which included hedge trimmers, spray gun kits, and a chainsaw, which were valued at approximately $3,000. Surveillance video showed Smith exiting the store with the items in his shopping cart without paying for them.
Smith returned to the store again on November 25, 2021, and broke into the store by smashing the glass entrance doors with a metal beam. He then proceeded to steal multiple power tools before escaping, which was also caught on surveillance video.
Following an investigation, Smith was identified and arrested. At the time of his arrest, Smith was wearing the same pair of pants that were captured on surveillance video from the store.
On May 16, 2023, Smith pleaded guilty before Acting Supreme Court Justice Richard I. Horowitz on the charges of third-degree grand larceny and third-degree burglary. Smith was subsequently sentenced to two and-a-half to five years in prison on June 14, 2023.
"Retail theft will not be tolerated in Suffolk County," said Suffolk County District Attorney Ray Tierney. "Suffolk County residents and business owners can rest easy knowing that justice was served for a crime with damaging effects on our quality of life and economy. It is important for the community to know that those caught burglarizing and stealing from businesses, like this defendant, will be held responsible for their actions. My office is not only dedicated to the safety and well-being of all our communities, but also to seeking and obtaining justice and accountability for every crime."