Bouncer Sentenced to 24 Years for Killing Patron at Holbrook Bar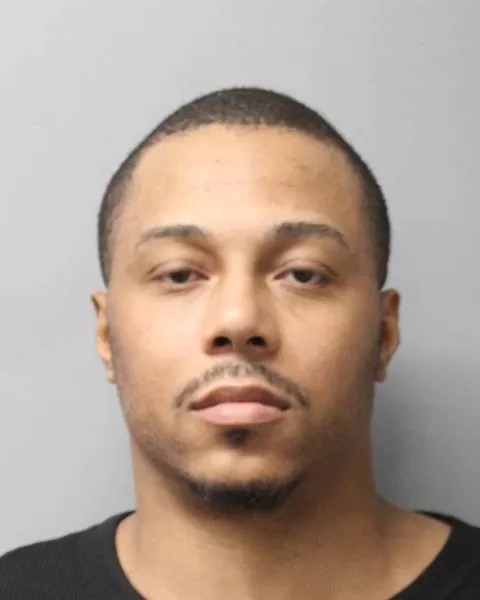 A bouncer at a Holbrook bar has been sentenced to 24 years in prison for beating a patron to death.
On August 21, 2022, David Cruz, 32, of Medford, was working as a bouncer at Tailgaters Bar when he got into a verbal dispute with Jake Scott, 32, of Centereach. According to witnesses, Scott had called Cruz a "weirdo" earlier which may have sparked the incident.
At approximately 2:45 a.m., Scott was outside the bar when Cruz went outside to continue the verbal exchange. Cruz attempted to lure Scott out of view of the bar's security camera, and after failing to do so, got up on a chair, took off his shirt, and covered the security camera with it. However, a security camera from a nearby business was filming, and captured footage of Cruz assaulting Scott while he was attempting to get up from his seat. The second punch caused Scott to fall on the cement sidewalk and become motionless.
Cruz proceeded to grab Scott and yell at him to get up. Seeing that Scott was unresponsive, Cruz dropped him back down and delivered a final blow to his head before fleeing the scene.
Scott was taken to Stony Brook Hospital where he was placed into a medically induced coma. Doctors determined that Scott had suffered from a brain bleed, a fractured skull, and had endured traumatic brain injury. Scott would remain in the hospital for 11 days before succumbing to his injuries and passing away. Cruz surrendered to police three days after the incident on August 24, 2022.
On April 24, 2023, Cruz was found guilty after a jury trial before Supreme Court Justice John B. Collins on the charge of first-degree manslaughter. On June 30, 2023, Cruz was sentenced to 24 years in prison and five years of post-release supervision.
"We are satisfied that justice was served, and that this defendant was held accountable for his
actions by the trial jury and now the court," said Suffolk County District Attorney Ray Tierney. "This lengthy prison sentence will allow the defendant to reflect on the fact, that because he chose to violently rob Jake Scott of his life, he will now spend significant time behind bars. While no sentence can bring Mr. Scott back to his friends and family, we hope that this sentence brings some measure of closure."