Romaine, Local Officials Appeal to NYS to Construct Overpass at Rte. 347 & Nicolls Road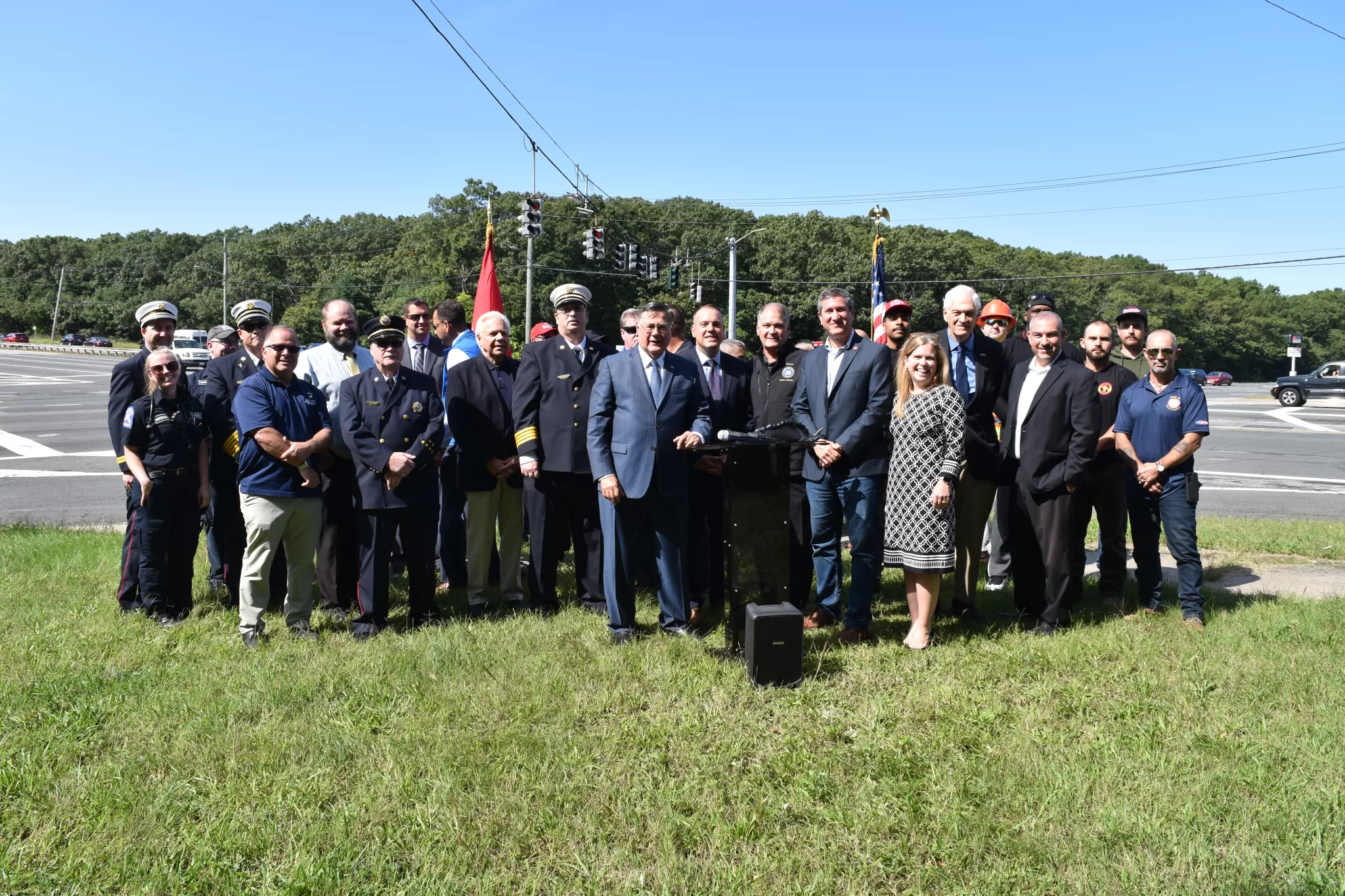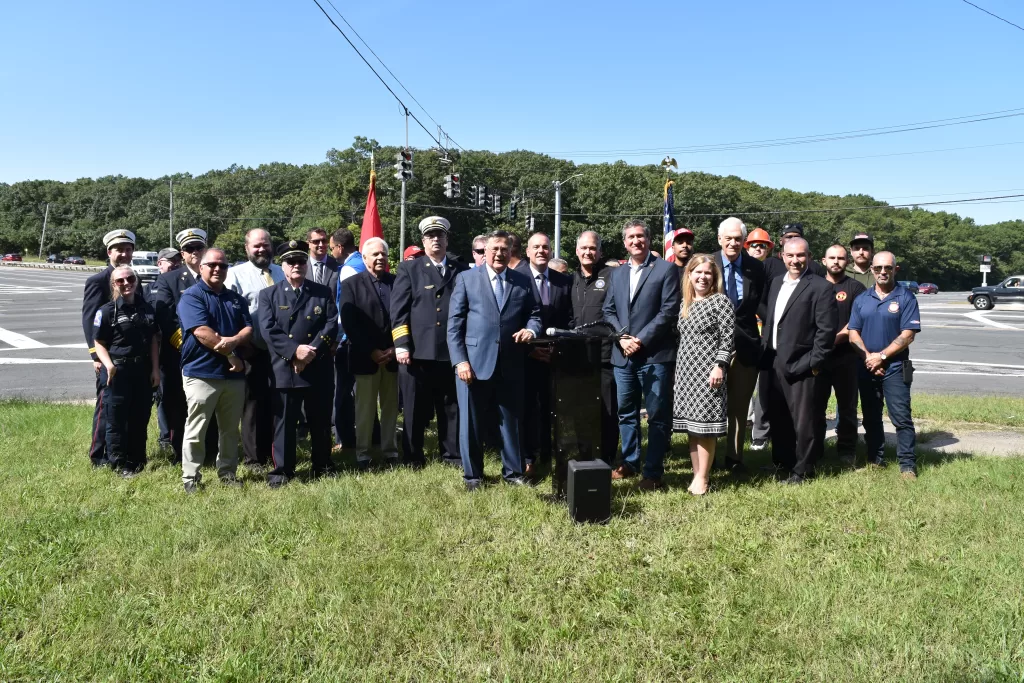 Brookhaven Town Supervisor Ed Romaine was joined by town, state and local officials at a press conference on September 20 at the intersection of Nesconset Highway (Route 347) and Nicolls Road in South Setauket. Together, they called for New York State to construct an overpass at the busy intersection.
The original concept when the roadway was constructed was for an overpass to be built, but it never came to be. During the short time the press conference was held, no fewer than five ambulances with sirens blaring, maneuvered slowly around vehicles to navigate through the congested intersection on their way to Stony Brook University Hospital. This high traffic
intersection joins two of the busiest thoroughfares in the Town of Brookhaven. It has been the site of numerous vehicle and pedestrian accidents, injuries and fatalities over the years.