Oyster Bay Town Names Roadway after Theodore Roosevelt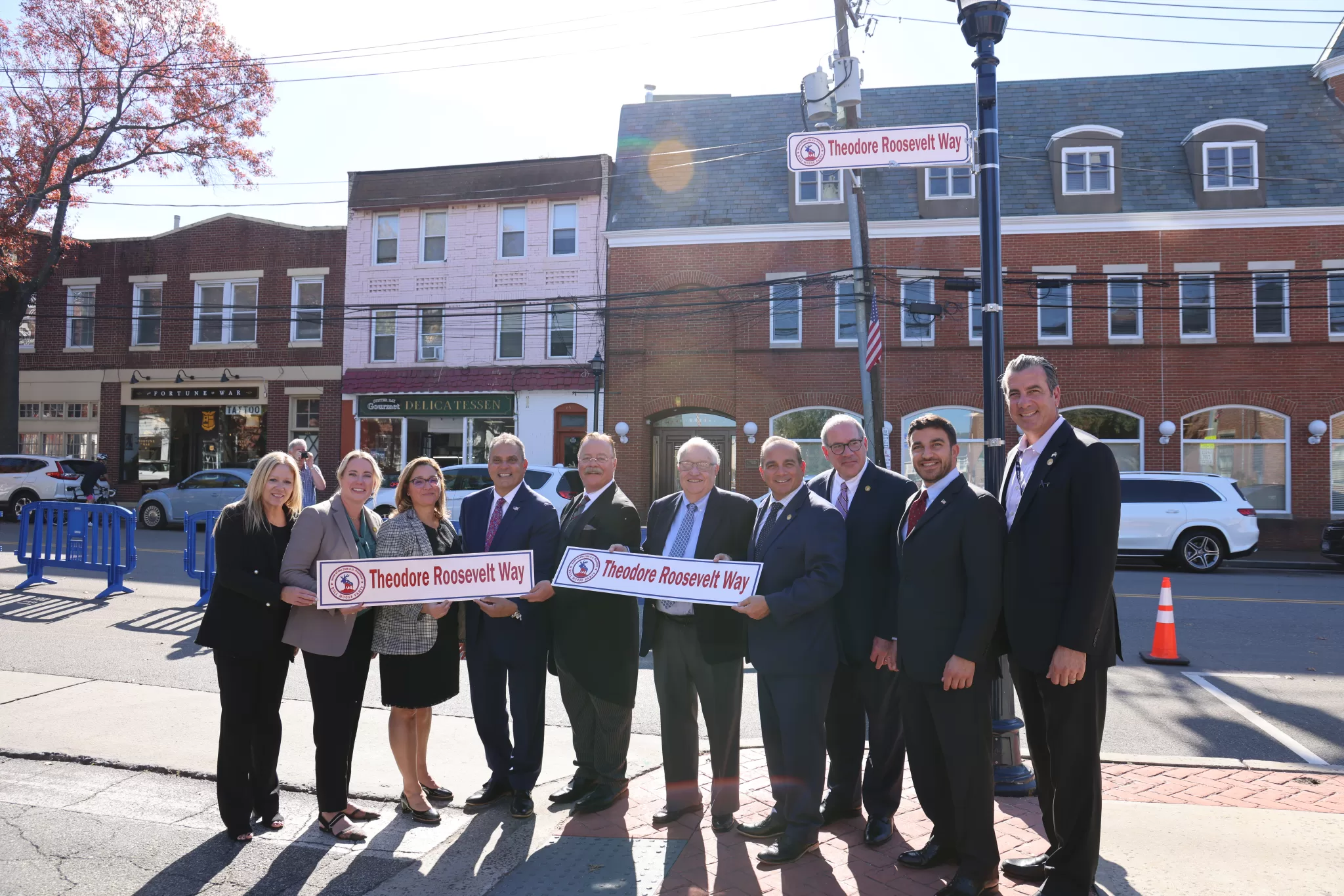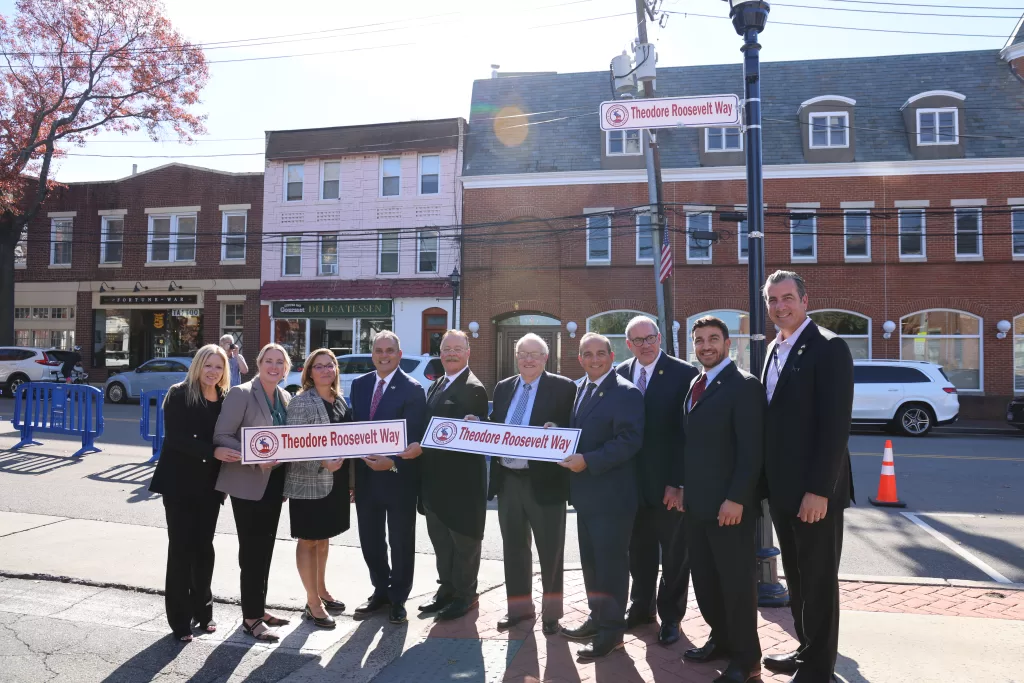 Oyster Bay Town Supervisor Joseph Saladino and members of the Town Board were joined by relatives of President Theodore Roosevelt, local veterans, elementary school students, President Roosevelt Reprisor Joseph Wiegand, and representatives from Friends of Sagamore Hill and the Theodore Roosevelt Association in dedicating an Oyster Bay roadway in tribute to the 26th President of the United States. The dedication was held on the eve of his 165th birthday.
"The Town of Oyster Bay is very proud that President Roosevelt is woven into the fabric of this great community. We celebrate these ties by forever naming this well-traveled stretch of roadway in our hamlet in his honor," Saladino said. "Theodore Roosevelt is best remembered as the 26th President of the United States, but here in Oyster Bay, we are proud to honor the many facets of this man who was complex and yet loved the simple things in life."
Roosevelt was a writer, conservationist, outdoorsman, and a soldier with the United States Army. His many accomplishments included expanding the powers of the presidency and of the federal government in support of the public interest during clashes between big business and labor. He steered the nation toward an active role in world politics, particularly in Europe and Asia. Roosevelt won the Nobel Prize for Peace in 1906 for mediating an end to the Russo-Japanese War, and he secured the route and began construction of the Panama Canal. He formed the 1st US Voluntary Calvary Regiment known as the Rough Riders, and the National Parks Service. He received a Medal of Honor for his actions at San Juan Hill.
A resident of Sagamore Hill, President Theodore Roosevelt spent his first summer in Oyster Bay with his family in 1874. Through the ensuing years as he rose to power, Oyster Bay would frequently serve as a backdrop and stage on which many of his ambitions were realized.
"Some local places made famous by our most famous resident include Christ Church of Oyster Bay, First Presbyterian Church of Oyster Bay, Snouder's Drug Store, Sagamore Hill National Historic Site (the Summer White House), the Octagon Hotel, the Derby Hall Bandstand, Wild Honey, and the Oyster Bay Rail Road Station," Saladino said. "And now, this street, in the community where he lived for many years, will forever serve as a reminder of his extraordinary life. As residents and visitors walk past Theodore Roosevelt Way, they will forever know the inextricable connection this amazing man had to our community."