Lavine Secures Grant to Help Rebuild Glen Cove VFW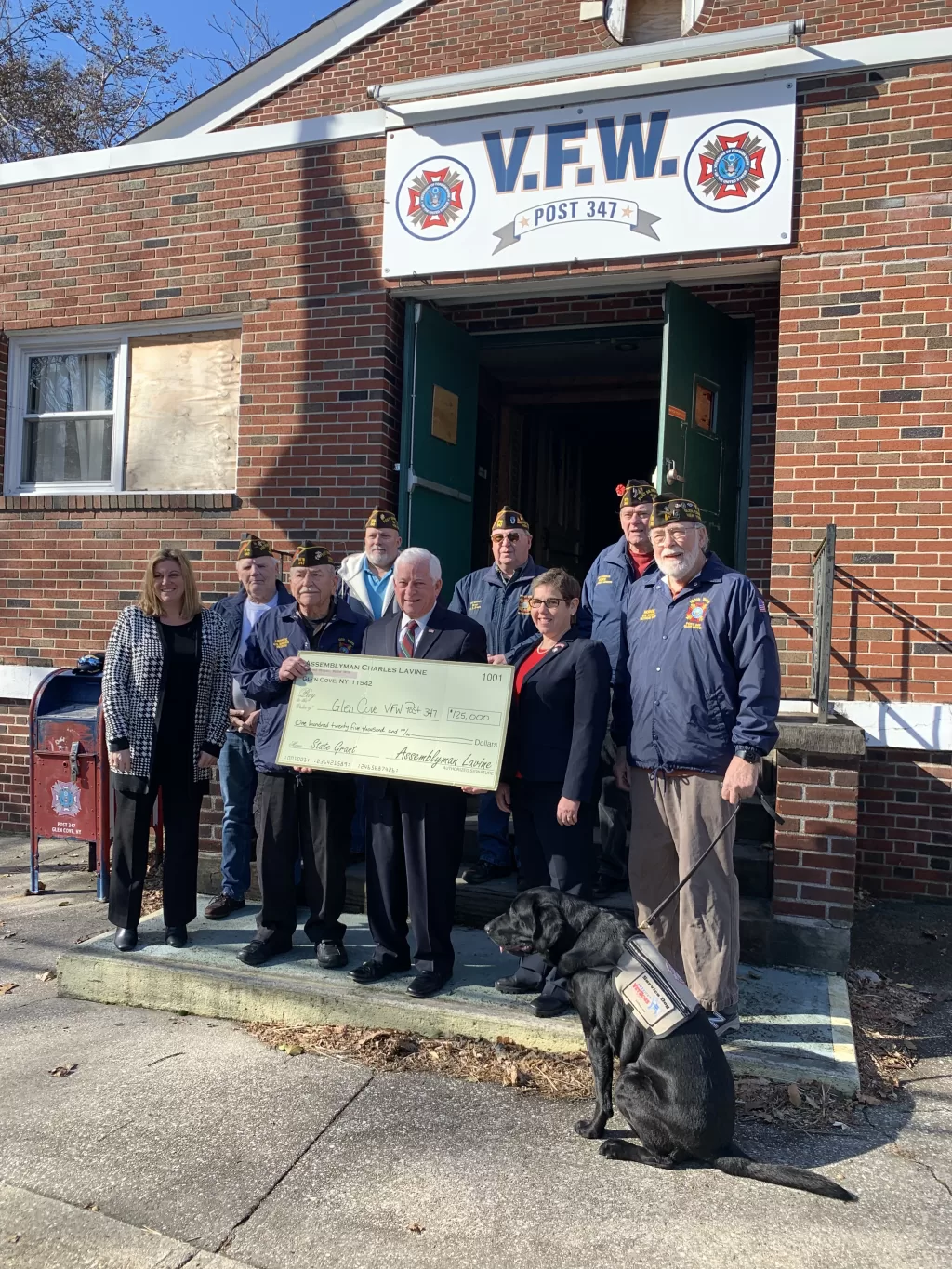 Nearly a year and a half after a fire forced the closure of the Veterans of Foreign Wars Post 347, where local war veterans meet, New York State Assemblyman Charles Lavine (D-Glen Cove) secured a state grant secured that will push the group a step closer to reaching their final goal of securing the necessary funding to complete the rebuilding process.
The group had met regularly in the basement of the century-old building on Hill Street in Glen Cove which was heavily damaged in the August 2021 blaze. Lavine was joined by members of the VFW along with Glen Cove City Councilwomen Marsha Silverman and Danielle Fugazy Scagliola to announce the grant.
 "A horrible fire took place here and many of us never thought we'd be able to restore the building, that's how extensive the fire was," Lavine said. "Thanks to this grant, this building will continue to be a jewel for the City of Glen Cove.  We are very, very proud of that and anything we can do to help the veterans who've done so much to help America and protect America, that's a good day in my book."
 "Veterans have been such a huge part of the Glen Cove community and this is their home," Silverman said. "We're lucky that our first responders (fire department) got here so quickly so the building was not a complete loss but it's taking a lot to rebuild it."
 "There are so many people in this community that care so much about the vets and this building," Fugazy Scagliola added. "I'm so grateful to the vets here for what they do for us and this is just a small thing we can do for them."