Drucker Commemorates 50th Anniversary of Yom Kippur War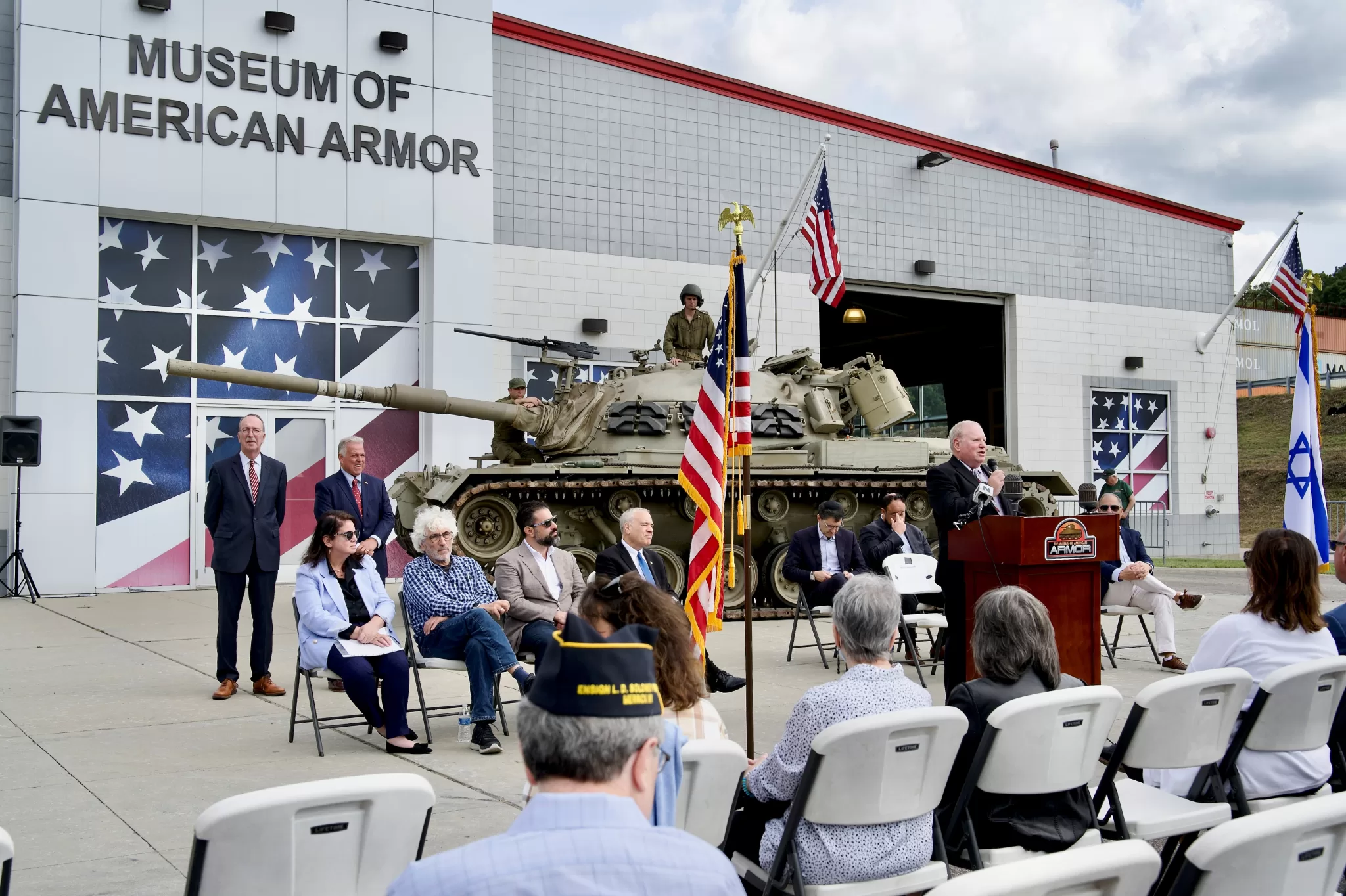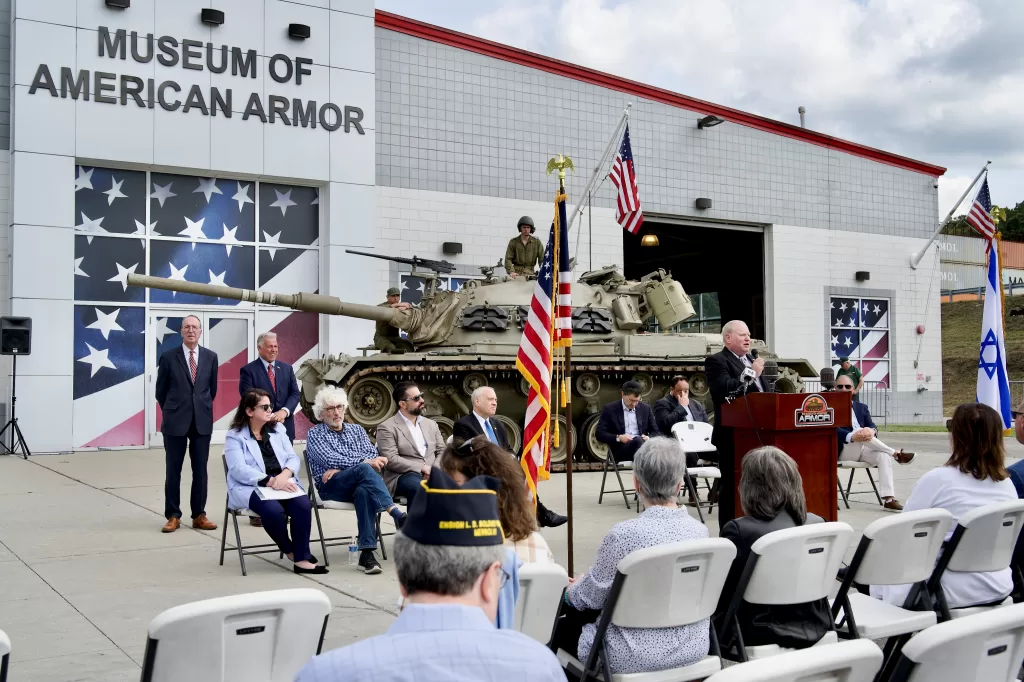 Nassau County Legislator Arnold W. Drucker (D-Plainview) joined community leaders, his colleagues in government, and an Israeli Defense Force (IDF) veteran at the Museum of American Armor on September 22 to commemorate the 50th anniversary of the Yom Kippur War.
Israel's victory in the October 6-25, 1973 conflict, which began with a sneak assault by a coalition of neighboring Arab nations on the holiest day of the Jewish calendar, was instrumental in preserving Israeli sovereignty. Israel swiftly rebounded after repelling this unprecedented assault and quickly turned the tide of the war in its favor.