Long Island's Pro-Nazi Camp Inspires New Off-Broadway Play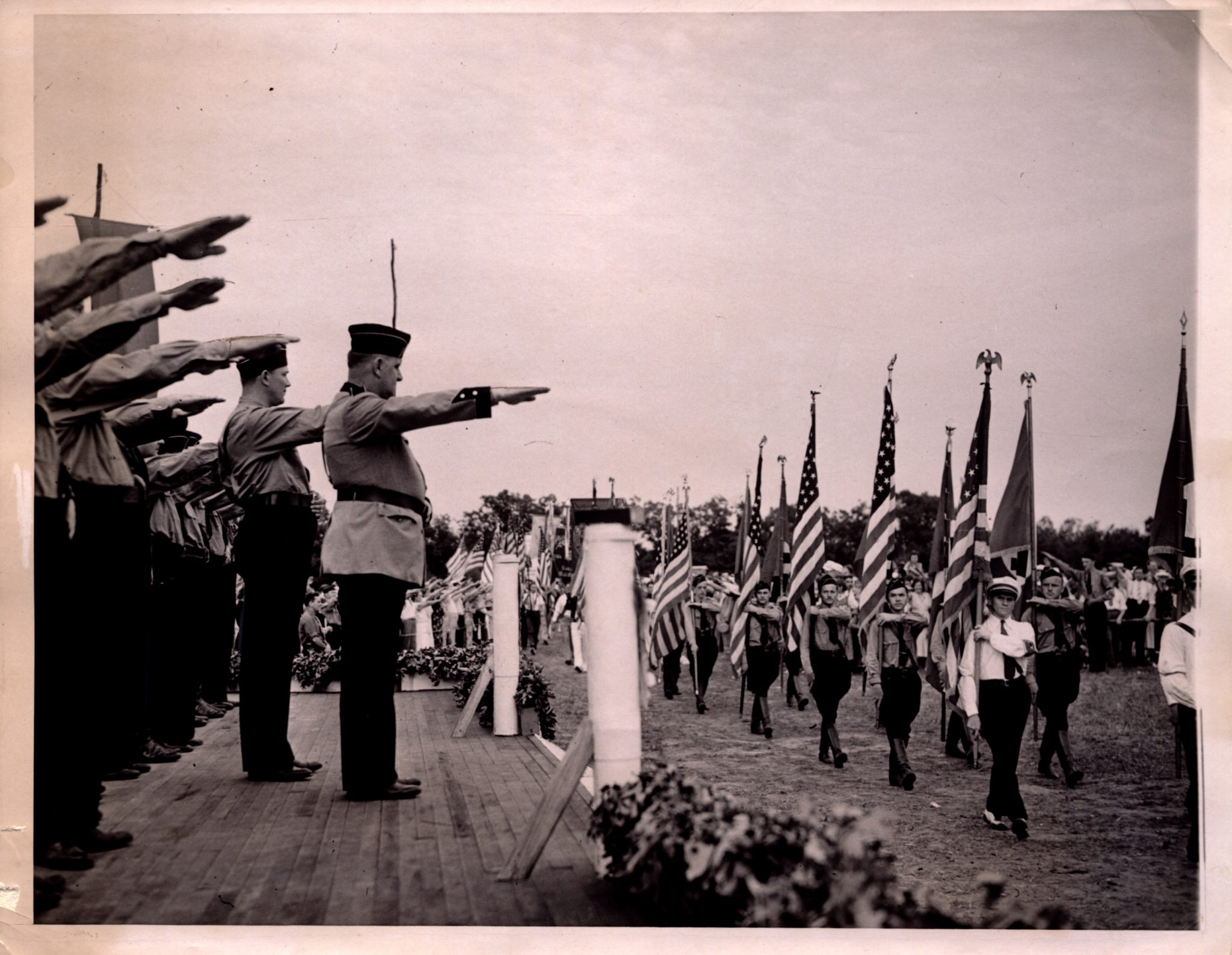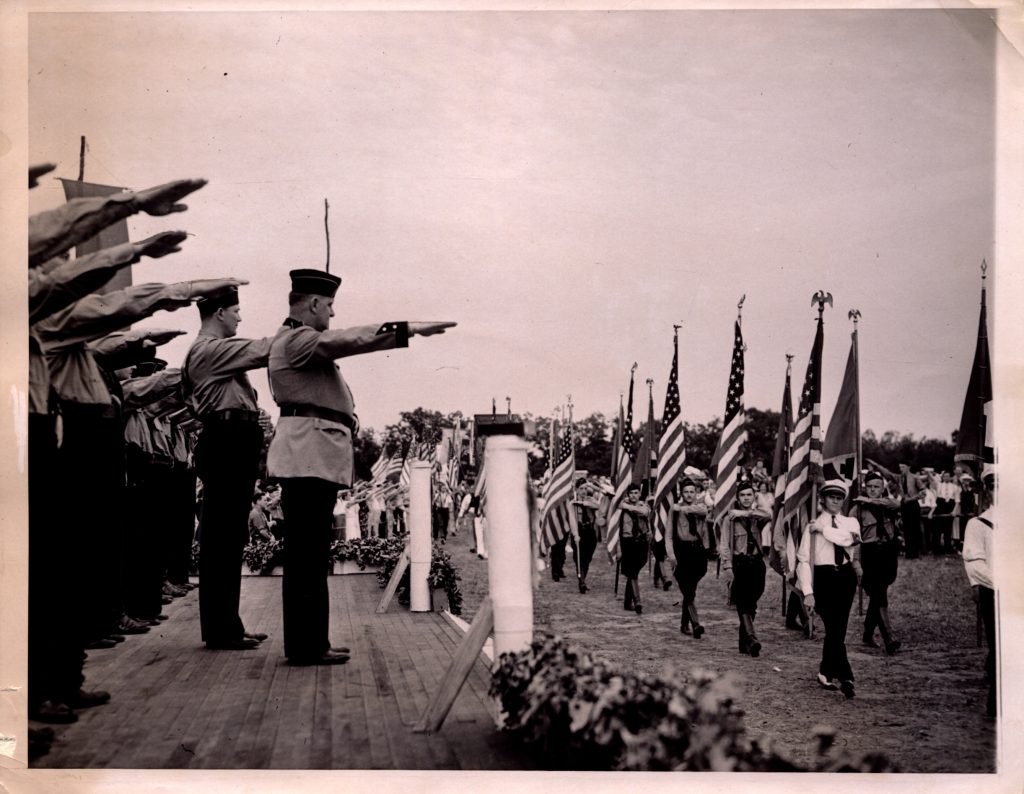 By Kelly Alvarado
Camp Siegfried, nestled off the shore of the Yaphank Lake, holds memories of children playing, hiking — and learning about Nazi ideology. The memories of this camp are being salvaged for a play named "Camp Siegfried" that opens Off Broadway on Nov. 15.
About 150 children attended Camp Siegfried in the 1930s. Sponsorship stemmed from the German-American Bund (the word means "alliance" in German). The camp targeted Americans of German descent and aimed to combine American democracy with European fascism. 
"On the surface, it looked like anything else: a retreat for German-Americans," said Arnie Berstein, author of Swastika Nation: Fritz Kuhn and the Rise and Fall of the German-American Bund. 
Camp Siegfried, which opened in 1936, was very popular. During its operation, thousands of people arrived by the Long Island Rail Road, from Penn Station, taking a train called the "Camp Siegfried Special." Those who arrived at Yaphank then marched down streets named after Adolf Hitler to the camp and trampled through the residents' flower beds with swastikas on their arms, Bernstein said.
Camp Siegfried's purpose was to raise non-Jewish Caucasians, the Aryan race, into future leaders of America. They cleared trees and built infrastructure for the camp and slept on tented platforms. 
"They looked like campers, like Boy Scouts and Girl Scouts; their uniforms, however, were modeled on the Hitler Youth uniforms. Now, buildings needed to be built there. The German-American Bund, they weren't going to pay union laborers. They believed the unions were full of Jews, so they had the kids building these things, and doing hard, laborious work."
One disturbing aspect of the camp was that campers were encouraged into having sex with each other to produce Aryan children. Female campers also were coerced to engage in sexual relations with camp leaders. "These kids were abused, physically, sexually, but they also became Nazis and did the things that Nazis did," Bernstein said. 
In 1941, the federal government closed it down after the United States entered World War II. After the camp's closure, the town erased it from its memory. Adolf Hilter Street became Park Street, Goering Street changed to Oak Street and Goebbels Street became Northside Avenue. However, Bess Wohl, the author of the intimate two-character play "Camp Siegfried," has revived that history. 
"This new play is giving Long Island a part of its history, live in front of them," Bernstein said. "It's not a pretty history, but it is giving a history of things that did happen on Long Island. What happened at those camps was awful. The kids were sexually abused, physically abused and politically indoctrinated and Bess deals with all of that in the play."
The play takes place during the summer of 1938. It centers around a 17-year-old boy and a 16-year-old girl who have a complicated and fragile relationship during their summer at the eponymous camp.  
"I feel that it's important for us as Americans to look at our own difficult and complicated history if we are to learn from it and become a better, more just and equitable nation." Wohl said. "I hope the play sparks conversations about America's history of antisemitism and how, if we are not vigilant, we could see history repeat itself."
The play previews on Off Broadway at Second Stage's Tony Kiser Theater and premieres on Nov. 15 and runs until Dec. 3. For more about Camp Siegfried visit, www.2st.com/shows/camp-siegfried.