Long Island Songwriter and Activist Harry Chapin Will Be Honored at a Film Screening at Long Island Music & Entertainment Hall of Fame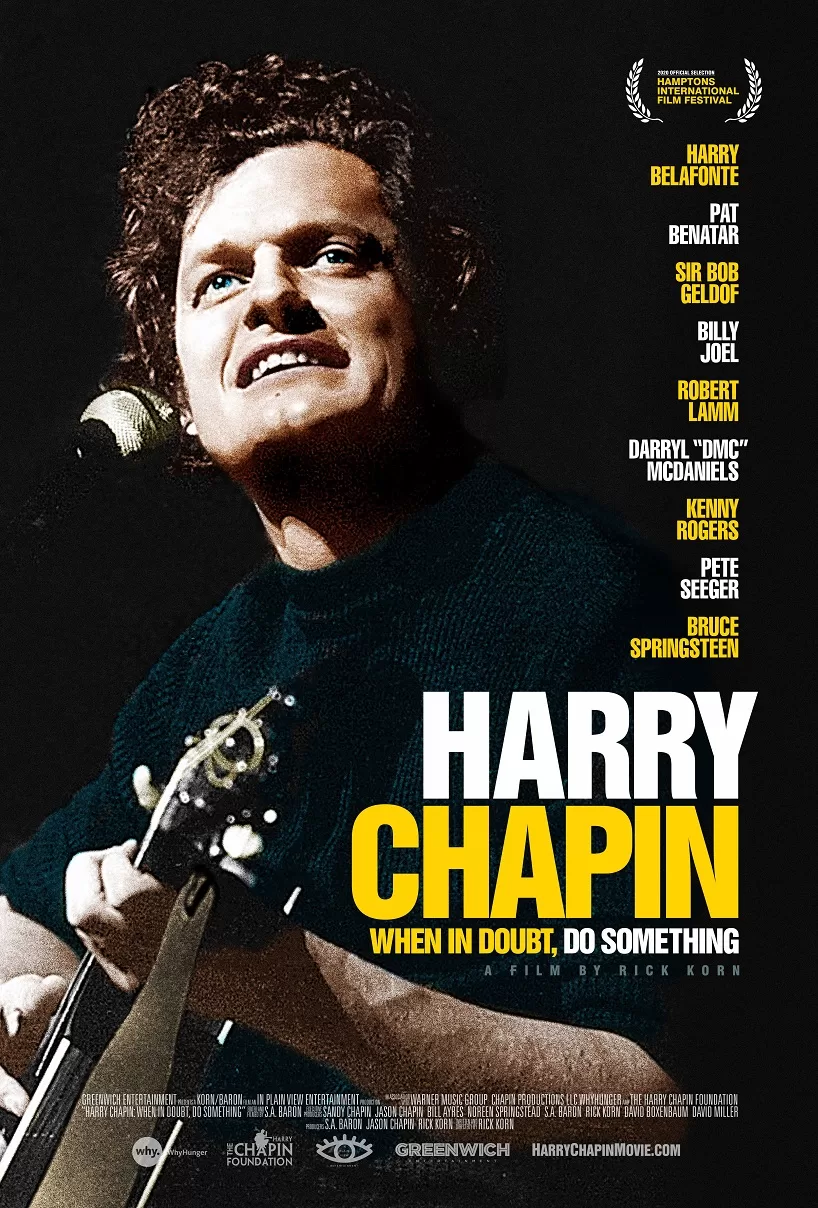 A special film screening and charity food drive will be held at LIMEHOF (Long Island Music and Entertainment Hall of Fame) in Stony Brook on May 6 to honor the famous songwriter and philanthropist, Harry Chapin. 
The documentary Harry Chapin: When in Doubt, Do Something will be shown, starting at 2 p.m. Originally released in 2020, this film highlights Chapin's music and charitable efforts and includes interviews with his friends and family members, as well as LIMEHOF inductees Billy Joel, Pat Benatar and Darryl "DMC" McDaniels, among others. This film was co-produced by his son, Jason Chapin. 
Chapin is mainly known for his music, specifically the famous songs "Cat's in the Cradle," "Taxi," and "WOL*D." He sang songs that targeted social issues and released eleven albums until his sudden passing at the age of 38. Despite making a legacy for himself through music, Chapin also dedicated much of his life to focusing on ending hunger. He founded Long Island Cares, which is currently headquartered in Hauppauge and has food pantries located throughout Nassau and Suffolk Counties, including Freeport, Lindenhurst, Huntington Station, and Hampton Bays. He has had a major impact on various charities, including co-founding the charity WhyHunger. 
Chapin's contributions to his community were so significant that he was awarded a Congressional Gold Medal, which is now held on display at the Long Island Music Hall of Fame, along with other artifacts related to his humanitarian work. His legacy as a dedicated humanitarian and activist, particularly in the fight against hunger, is often overlooked, and that is exactly what Harry Chapin: When in Doubt, Do Something aims to change. Through his music and songwriting talents, Harry organized concerts and events to raise funds and awareness for his goal of ending food insecurity. 
For more information, visit https://www.limusichalloffame.org.