Author Marianna Buffolino's Debut Novel "Fallacy Entangled" to Be the First of a Three-Part Series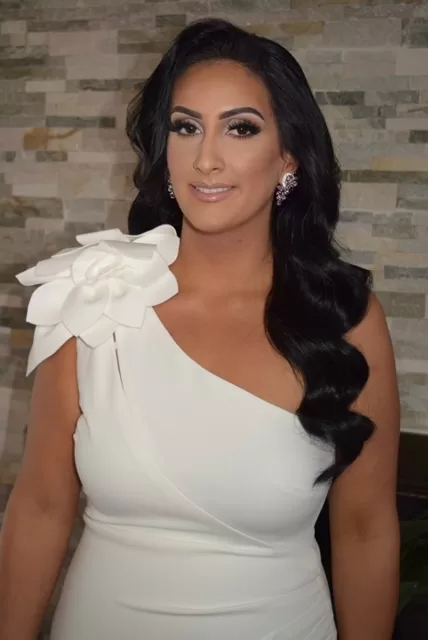 Author Marianna Buffolino has announced the launch of her first book Fallacy Entangled. In addition, her debut novel — which combines the elements of the criminal underworld, romance and complex family relationships — will be part of a trilogy, with the second installment to be released later this year.
Fallacy Entangled has been hailed by one Amazon reviewer as "an engrossing and dark romance novel that explores the power dynamics and moral dilemmas surrounding the mafia world and will keep readers on the edge of their seat from start to finish." The reviewer described Buffolino's writing as "both vivid and evocative, painting a compelling portrait of the dangerous and alluring world of organized crime. The characters are complex and multifaceted, with their motivations and actions often shrouded in secrecy and intrigue."
The book centers around Aria, who, along with her twin brother, Lorenzo, agree that they would not follow in their father's footsteps into the family business of organized crime. With a turn of events, Lorenzo decides to fill in the seat as his father's successor while Aria has turned away from that lifestyle by cutting all ties with her family.
Upon the death of their father, Aria returns home and learns that her brother is running the Cassariano Family. Soon, she is sucked into the life she has run away from all this time. To make matters even more complicated, she finds herself in a love triangle between two men, making her choice whether to stay or leave much more difficult. She finds herself torn between two worlds: the one she has made for herself and the one she was born into.
"This is not your typical Mafia novel or romance novel," Ms. Buffolino said. "There are alpha male characters in this book, but there are also alpha female characters. Aria is someone who is not going to back down to anybody and who won't wilt under pressure. Everyone has a past and everyone is somehow entangled into her life."
One reviewer wrote, "What sets Fallacy apart from other mafia romance novels is Ms. Buffolino's skillful exploration of the moral gray areas that surround the mafia world. The book delves into the complicated and often conflicting loyalties that mafia members must navigate and the consequences of their choices."
The reviewer further stated: "Buffolino's writing is both atmospheric and emotionally resonant, and her ability to craft complex characters and intricate plotlines is truly impressive. If you're a fan of dark and steamy romance novels with a mafia twist, then Fallacy is definitely worth a read."
Reader reviews for Fallacy Entangled have been positive. One reader wrote: "This is not a fairytale type of romance novel or one that will have you rooting for one man over the other. Each character has their own layer they add to the storyline. If you enjoy drama with interesting twists and turns, then pick up this book!"
Another reader wrote: "Sizzling and Intense!!! Wahoo! I've been waiting for a book like this in my life, and FALLACY ENTANGLED delivers in all areas I am weak for — dark mafia romance with a love triangle that seems more like the Bermuda Triangle and a 'you can't go home again' vibe … The stakes are high in this book, and the heat is even higher. I loved every character and the author does a remarkable job letting us get to know them on the page. FALLACY is the true definition of a page turner — this is one of those books YOU WILL DEVOUR. Promise. I adored every savory page. I can't say enough good things. Dramatic. Intense. Dangerously romantic."
The second book, Fallacy Unraveled, is scheduled to be released later this year. In this book, Aria has made her choice. However, with every choice, there is a consequence. After being entangled between her old life and her new life, she watches it all unravel. The question is: Who will be left standing by her side now?
Fallacy Entangled is available on Amazon.com and at Barnes & Noble.