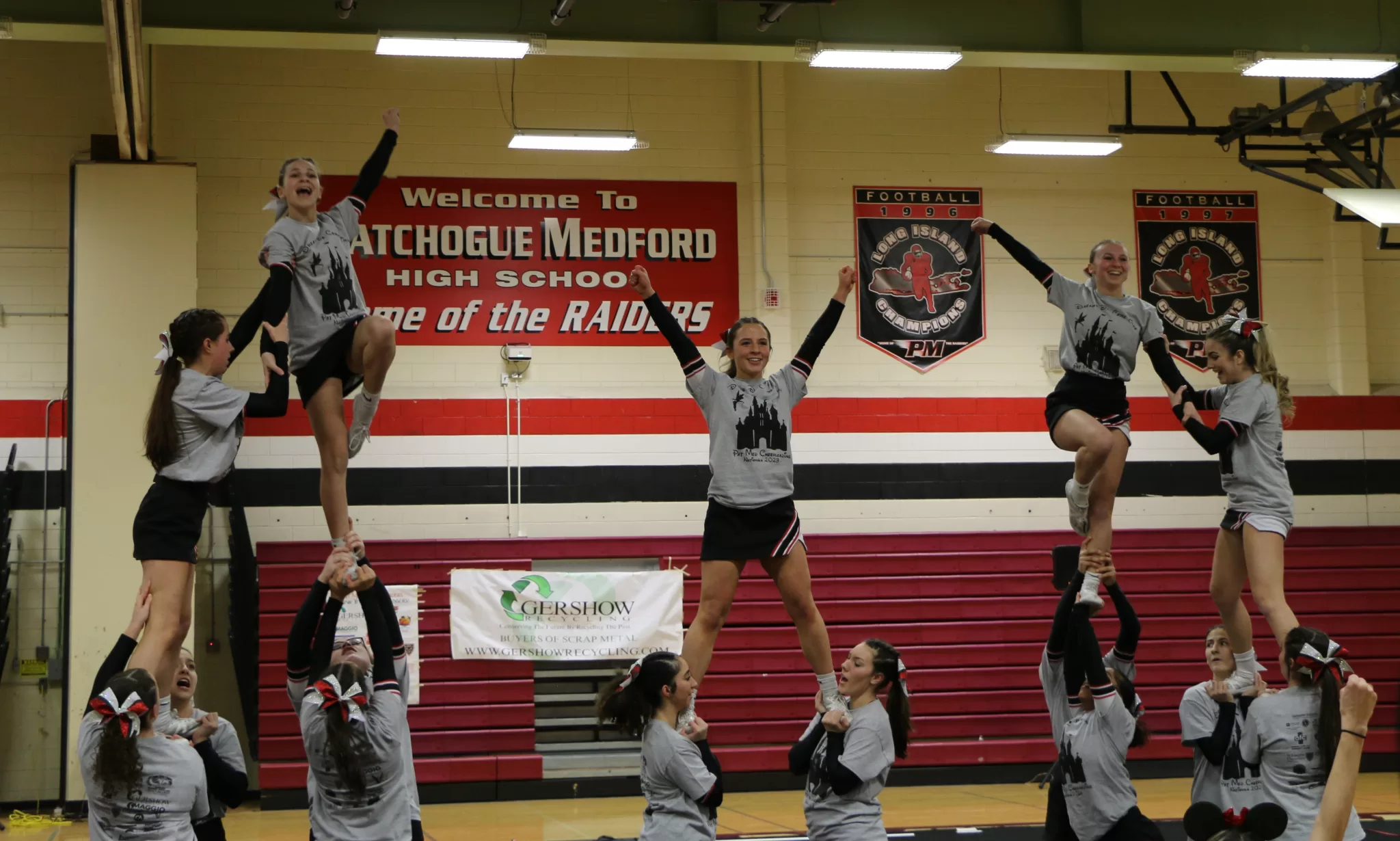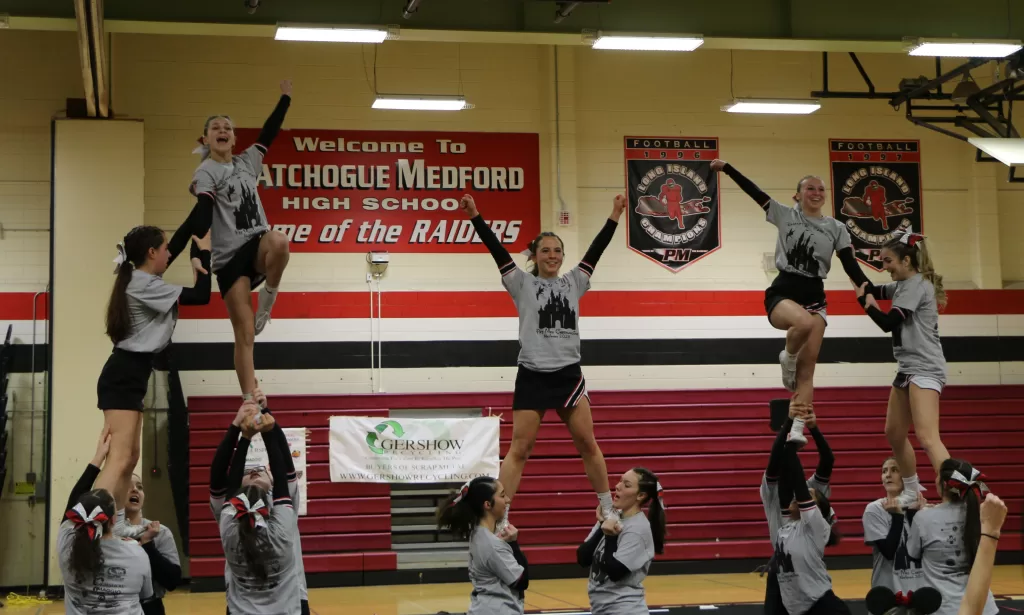 First Time in 20 Years Team Has Qualified for National Championship
By Hank Russell
Members of the local community came to Patchogue-Medford High School on February 8 to send off the school's cheerleading squad to the Universal Cheerleading Association National High School Cheerleading Championship at Walt Disney World Resort in Orlando, Florida. The event will take place on February 10-12.
This day was special since this was the first time in 20 years that the Raiders went back to Nationals. "We're very excited," said Coach Tina Trimis. "They worked very hard."
To prepare for this season, Trimis said, the girls started in late spring, attended cheerleading camp in August. "We've been doing this pretty much since this [past] summer," she said. 
During the sendoff, the team showed those in attendance the two routines that they will perform at the Nationals. "We practiced every day for two hours and on competitions on Saturdays," said senior co-captain Mackenzie Trpicovski. " Our practices entailed very hard work and dedication. … We all worked very hard to get here."
The team received numerous donations from local businesses, including a $1,000 donation from Gershow Recycling, to help defray any travel-related expenses. "Thank God for our cheer moms and cheer dads," senior co-captain Madison Arnold said. "We have so many sponsors and now [the sponsorships will] keep on going every year." 
Arnold said the cohesion within the team contributed to their success. "I feel this team is really together," she said. "I'm so glad that I'm a cheerleader. I feel that they are like my family."
"I am so proud of our whole team," Trpicovski added.
Arnold also credited the parents for the team's success. "All the cheer moms, all the cheer dads … taking us to practice and picking us up. They've been very supportive."
When asked how she believes the team will perform at Nationals, Trimis replied, "I think we'll do really well over there."
Arnold predicted that she and her teammates will make it to the final round. "I have it in my heart … that we might do really [well]."