23 Teams Take Part in the 11th Annual HHH Invitational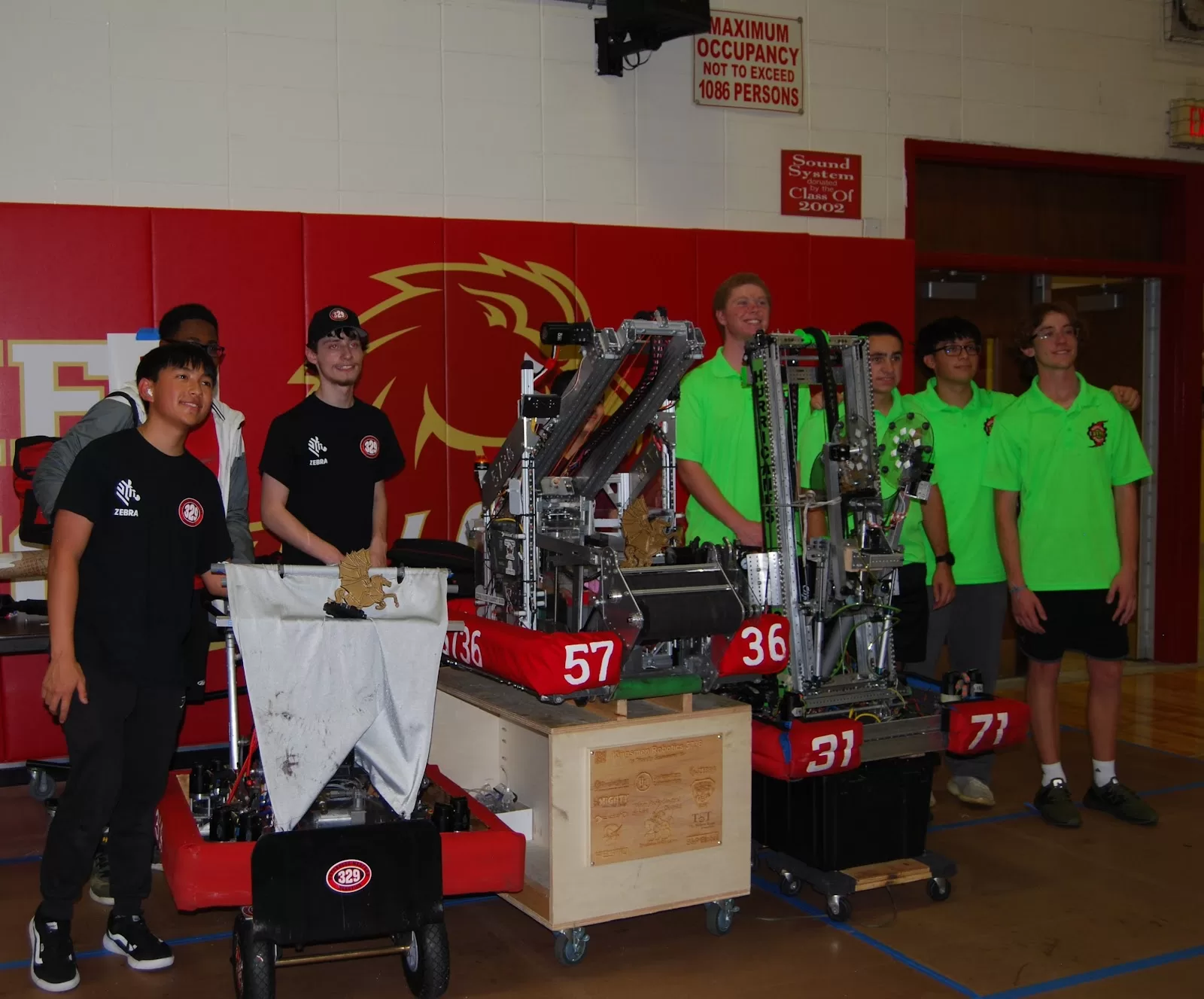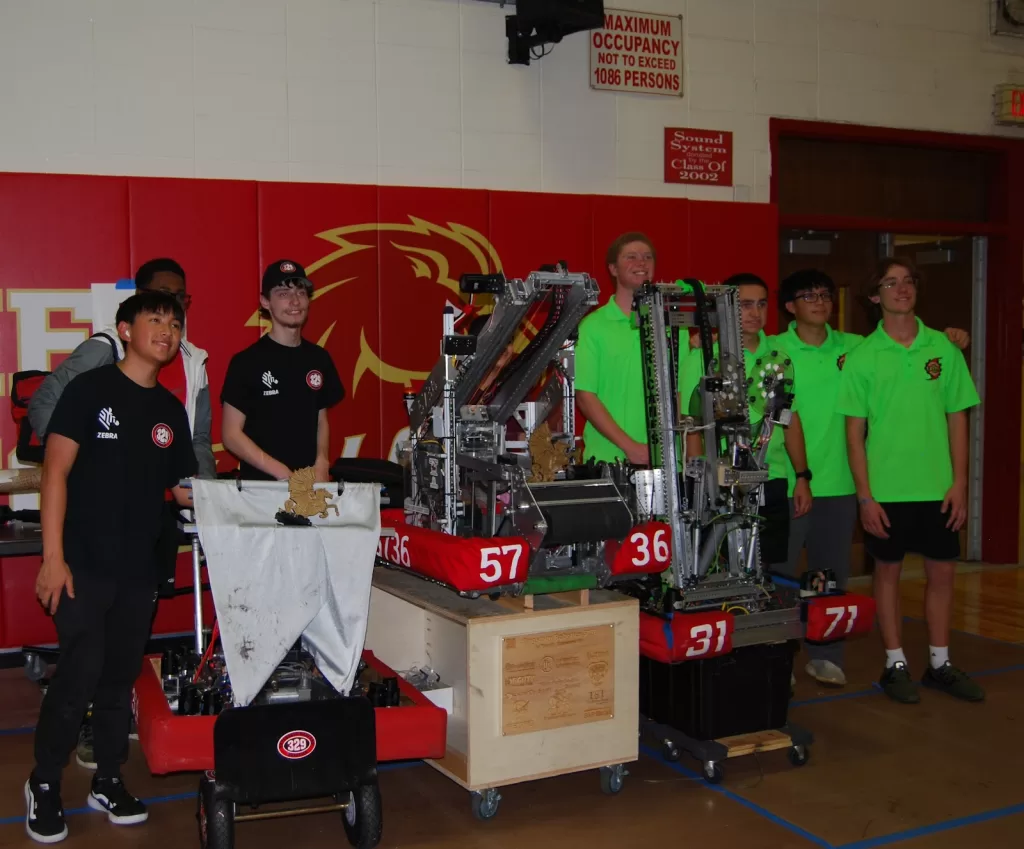 Twenty-three teams took part in the 11th Annual Half Hollow Hills (HHH) Invitational, which took place on October 28 at Half Hollow Hills High School West. The postseason invitational was presented by the Half Hollow Hills School District and FIRSTⓇ (For Inspiration and Recognition of Science and Technology) Long Island.
The teams competed in the same challenge as they did in the Long Island Regional, which was CHARGED UPSM Presented by Haas. In CHARGED UP, alliances retrieved  their game pieces from substations and placed them into the grid. Human players provided the game pieces to the robots from the substations. In the last moments of each match, alliance robots raced to dock or engage with their charge station. The winning alliance consisted of the "Mohawks" from Patchogue-Medford High School (Team #329), the "Kingsmen" from Kings Park High School (Team #5736) and the "HURRICANES" from Westhampton Beach High School (Team #3171).
The competition featured an impressive display of creativity, collaboration and technical prowess as many three-team alliances brought their robots to the playing field to solve a variety of problems to score points and win rounds.
The HHH Invitational was an opportunity for students to enhance their problem-solving abilities, cooperation, and teamwork, all while showcasing their robots that had previously competed in the Long Island Regionals earlier this year. The event was not only a testament to the dedication and hard work of the participating districts, but also highlighted the invaluable support from the local communities and businesses.
"We were thrilled to witness the incredible talent and passion displayed by the students at the Half Hollow Hills Invitational," said FIRST Long Island Executive Director Bertram Dittmar. "Their achievements not only showcase their tremendous work, but also proves the importance of youth STEM education."
This postseason competition marked the end of the 2023 FRC season on Long Island. Teams will soon prepare for the upcoming season, set to kick off on January 6, 2024.