Freeport Man Indicted for Cocaine Trafficking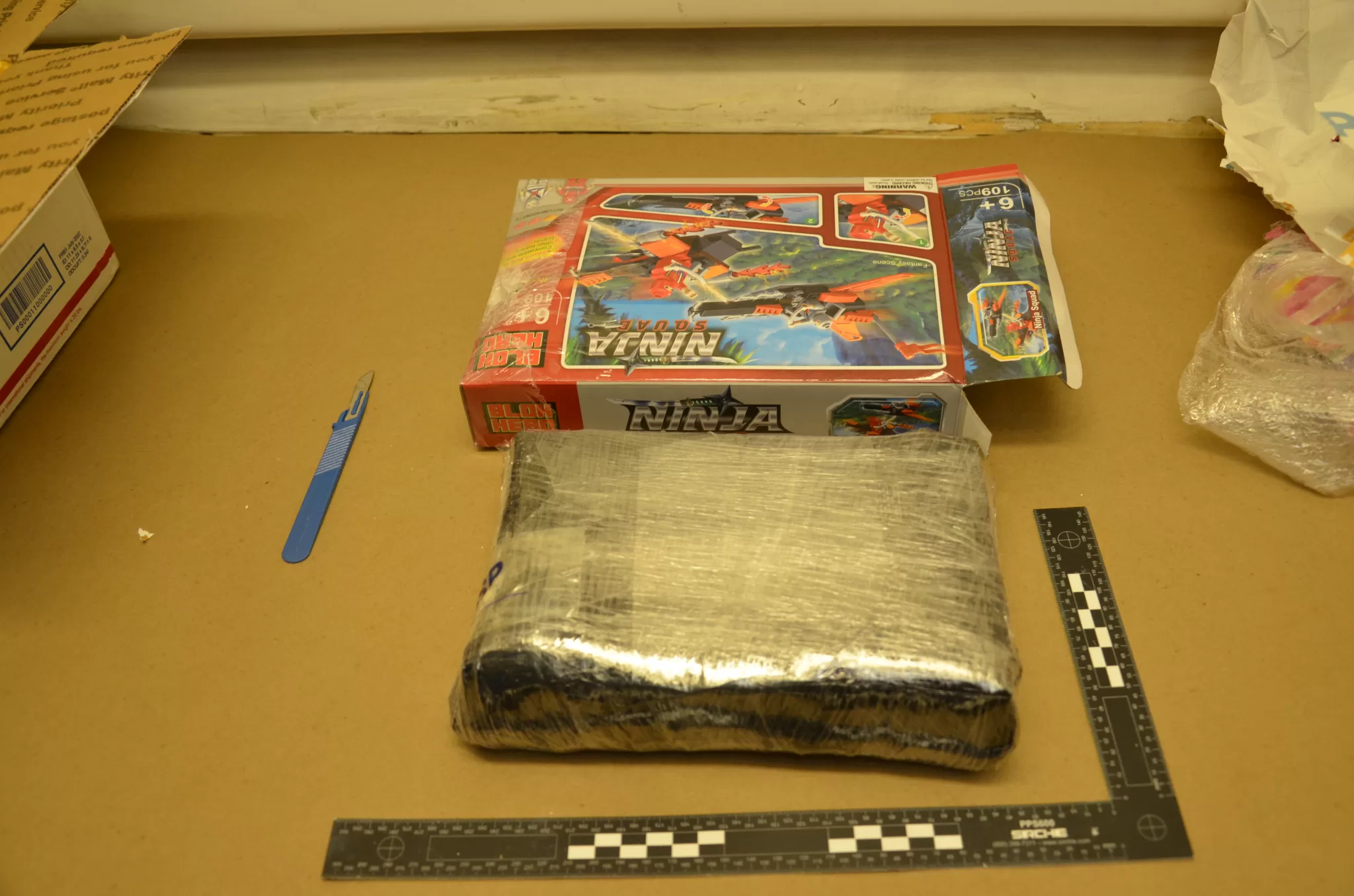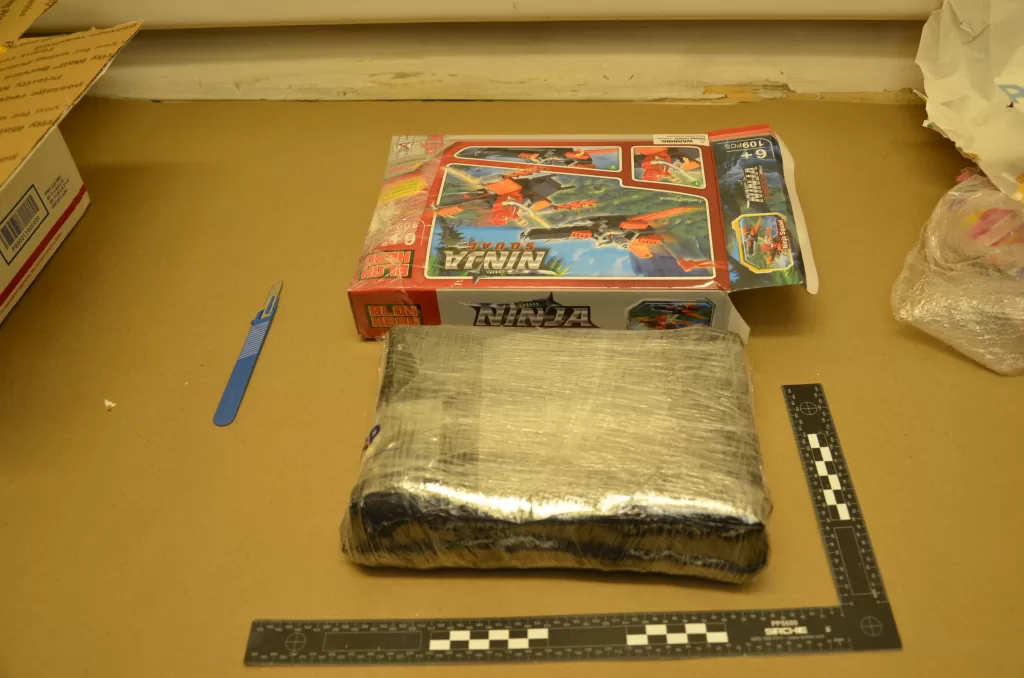 A Freeport man has been indicted for allegedly trafficking large quantities of cocaine in toy packaging and boxes covered in birthday wrapping paper.
"The trafficking of cocaine poses a significant threat to public health and safety on Long Island," said Homeland Security Investigations New York Special Agent in Charge Ivan J. Arvelo. "This threat is enhanced when, as alleged in this case, the contraband is concealed within children's toys wrapped as birthday presents."
On May 15, 2023, members of the U.S. Postal Inspection Service, Homeland Security Investigations, New York State Police, and the Nassau County Police Department's K9 Unit executed a search warrant at the residence of Elson Forestier, 34, located at 371 Miller Avenue in Freeport. The search warrant was the result of a long-term investigation. Inside the home, law enforcement officers recovered nearly 2.5 kilograms of cocaine and more than $12,000 in U.S. currency. Approximately two kilograms of cocaine were wrapped in boxes with birthday wrapping paper and hidden in empty toy packaging in an alleged attempt to avoid the detection of law enforcement. An additional half-kilogram was also found in Forestier's bedroom closet.
Forestier had allegedly been receiving shipments of cocaine from Puerto Rico to his home for over a year. The approximate value of the total amount of cocaine recovered during the search was in excess of $180,000. He was placed under arrest following the execution of the search warrant.
"Every day we see the impact these dangerous drugs have on families, neighborhoods, and communities," said State Police Troop L Commander Major Stephen J. Udice. "We pledge to continue to work tirelessly, to make sure individuals who are at the root of this illegal activity are held accountable and to keep these dangerous narcotics off the streets across Long Island."
"U.S. postal inspectors work diligently to identify and deter drug trafficking organizations who prey upon the vulnerable, while destroying the lives and fabric of many neighborhoods," said New York Division Inspector in Charge Daniel B. Brubaker. "Postal inspectors will always remain vigilant in locating and bringing drug traffickers to justice, safeguarding the American public and the U.S. mail."
On July 12, 2023, Forestier was arraigned on the indictment before Judge Terence Murphy for multiple charges, which include operating as a major drug trafficker, first-degree criminal possession of a controlled substance, second-degree criminal possession of a controlled substance, two counts of third-degree criminal possession of a controlled substance, seventh-degree criminal possession of a controlled substance, and second-degree criminal using of drug paraphernalia. "Today's arraignment of defendant Elson Forestier is a prime example of numerous law enforcement agencies working in conjunction to bring this case to justice," said Nassau County Police Commissioner Patrick Ryder. "This defendant showed no regard for the safety of our communities as he dealt large amounts of cocaine in various Nassau County locations."
The investigation is ongoing.
"More than $180,000 worth of cocaine was found during a search of this defendant's home in Freeport, where it was allegedly contained in the empty packaging of children's construction block sets and boxes wrapped up to look like birthday presents," said Nassau County District Attorney Anne T. Donnelly. "Even though the drugs were shrink-wrapped inside the boxes to conceal them from detection, Nassau County Police Department K9 'Chief' was able to sniff out the illicit substance."