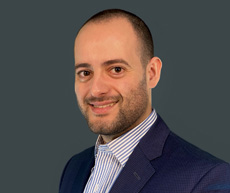 Levi Kushnir Flipped and Sold His First House at the Age of 19
Ever since he got his start in the real estate industry in 2012, Levi Kushnir has exhibited the drive and hustle needed to succeed in the tumultuous real estate market. His hard work paid off and he soon formed his own company that is a reflection of his success.
His company, Stable Holdings, and its predecessor raised tens of millions of dollars and sold several hundred properties. "After some time with other firms, I decided to branch out on my own," he said. "Since branching out, I have never been more successful."
Mr. Kushnir began his real estate career at the age of 18 as an intern with First Meridian Mortgage in Brooklyn. His responsibilities included selling and closing loans in the secondary market. "I was able to quickly learn the business and, six months later, they promoted me to Salesperson," he said. "As a result, I brought in my first deal when I was still an intern and closed my first mortgage."
When he was 19 years old, Mr. Kushnir flipped his first home. He bought a three-family house in Elmont for the purpose of making renovations to the house and selling it for a profit. He used $35,000 of his own money, borrowed $50,000 from a relative and the balance from a private lender. "As part of the deal, I would pay him a generous rate of return and a portion of my profits, and he agreed," he said.
After making the renovations, he put the house on the market. Months went by and there were no buyers. "I had to take out a cash-out refinance and continued to pay my investor before I could pay myself," Mr. Kushnir said.
He soon had a buyer for the house. They worked out a rent-to-own agreement and settled on a purchase price. "Everything worked out in the end and that is how I closed my first deal," Mr. Kushnir said. "I was able to pay back my investor and put some extra money in my pocket."
Mr. Kushnir attributes his success to several factors. First, he does not pressure his clients into making a deal. Second, he makes it a point to meet with his clients personally; no matter how busy he may be, Mr. Kushnir will make his clients feel that they are his only priority. Lastly, he is honest and direct with the people he deals with; if he learns of any issues with the property or the transaction, he will let his clients know immediately.
The main challenge for Mr. Kushnir is to find available properties for investment opportunities. "As an investor, you have to work harder to find properties to purchase and execute with precision to avoid supply chain issues and cost overruns and ensure you can find sellable properties in the market before there are any possible drops in inventory and rising home prices."