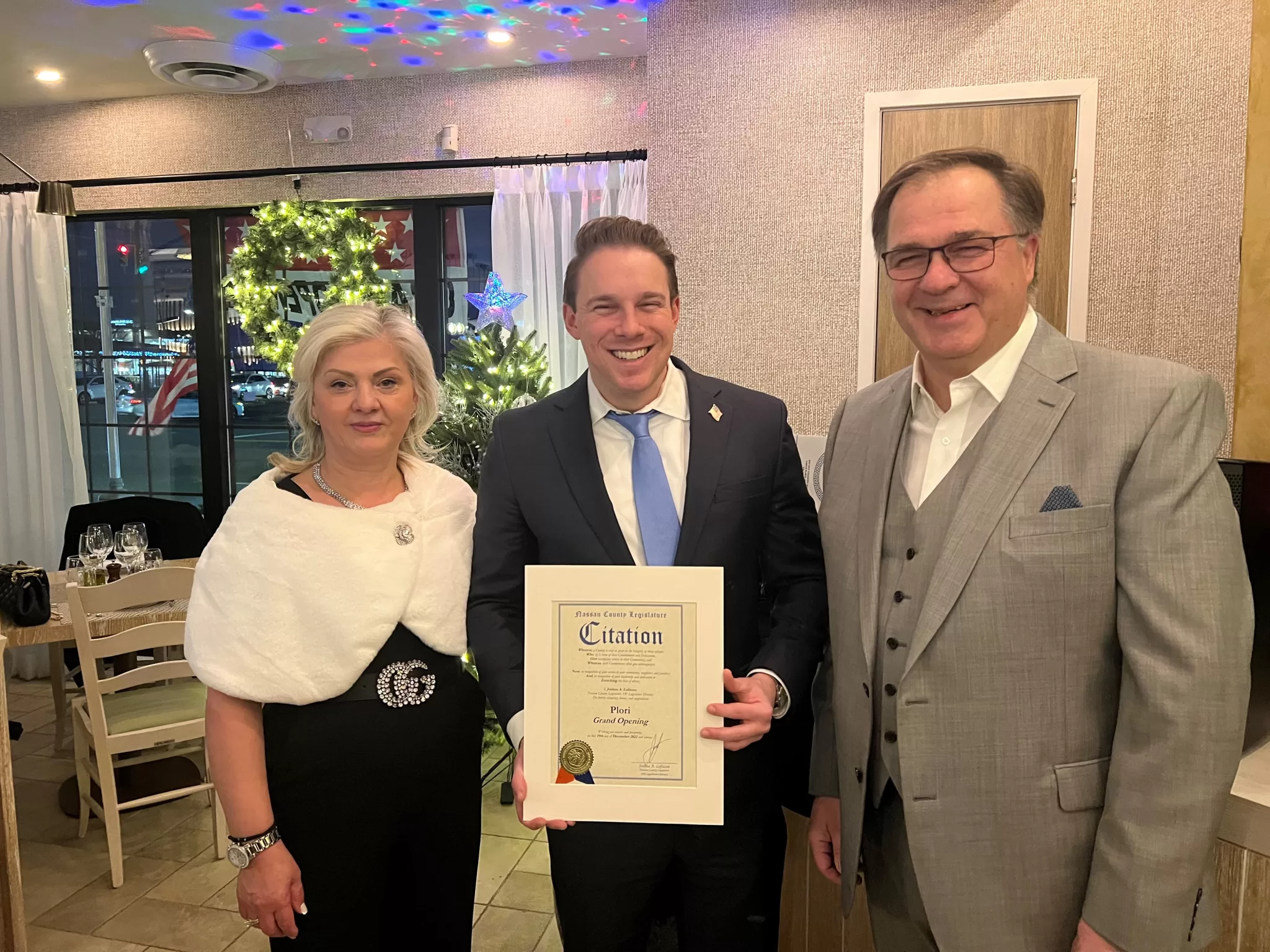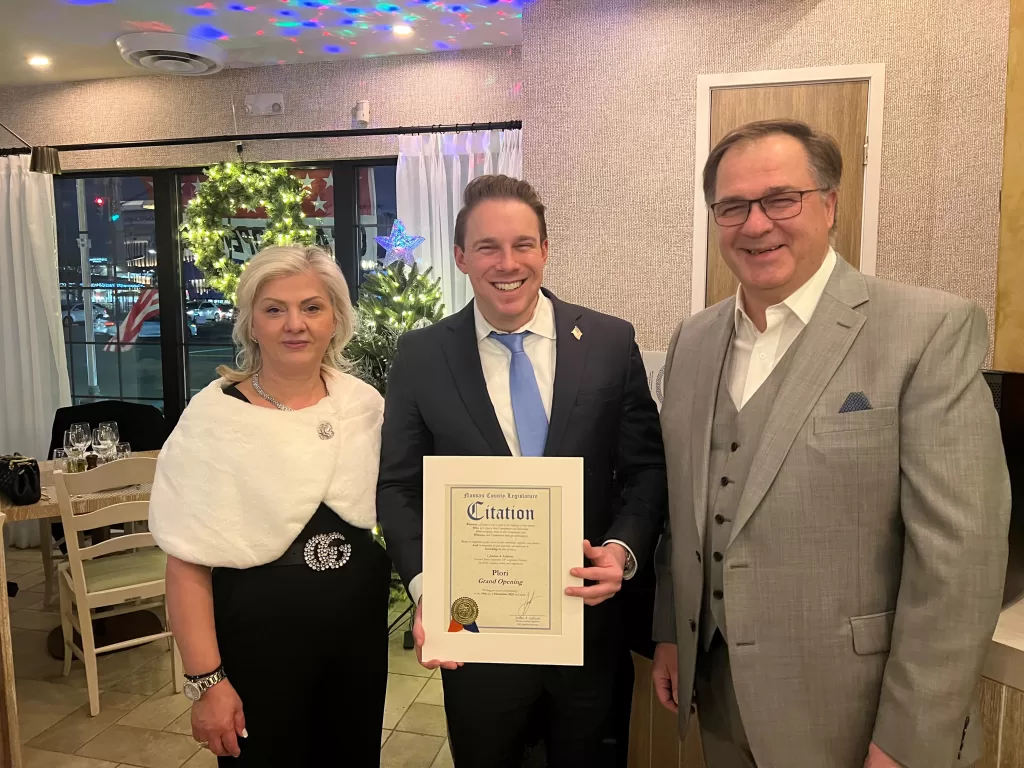 Nassau County Legislator Joshua Lafazan (D-Woodbury) celebrated the grand opening of Plori Restaurant on December 19. The restaurant is located at 307 Old Country Road in Carle Place. 
Inspired by the traditions of Greek fishing villages, Plori is a Greek restaurant where fresh fish is a focal point of their cuisine. Legislator Lafazan presented a Nassau County Legislature Citation to owners Buffy and Spiro Dimas in commemoration of this milestone. 
"The grand opening of Plori adds a new and exciting dimension to a vibrant restaurant scene that makes Nassau County a regional dining destination," Legislator Lafazan said. "It was a pleasure to be on hand to celebrate the launch of this new venture and wish Buffy and Spiro Dimas all the best in the months and years to come!"
(Photo: Office of Legislator Joshua A. Lafazan) Nassau County Joshua A. Lafazan (center) presents a citation celebrating the grand opening of Plori Restaurant in Carle Place to Owners Buffy Dimas (left) and Spiro Dimas (right).