Baja Boathouse Opens at Former Site of Off Key Tikki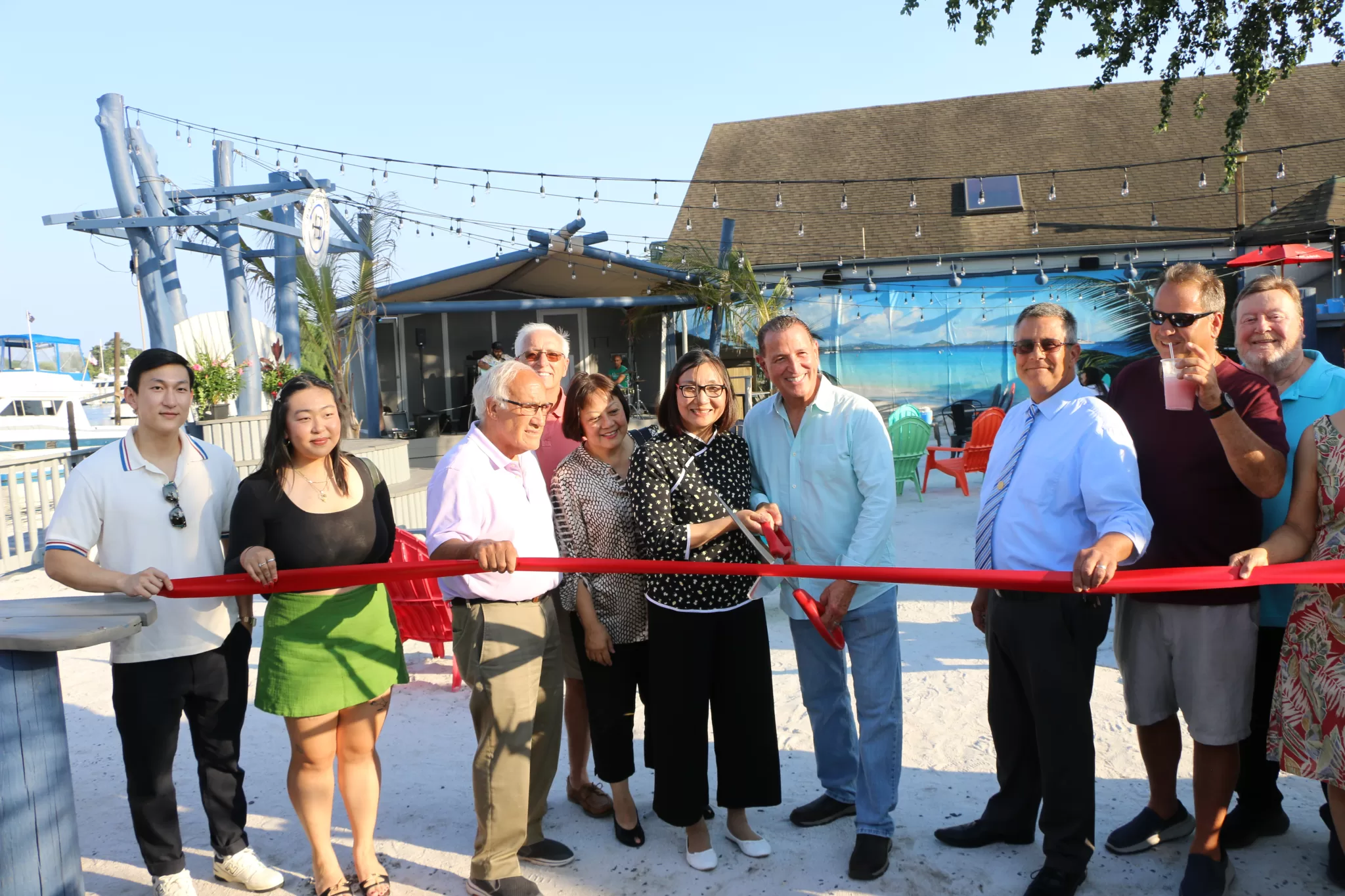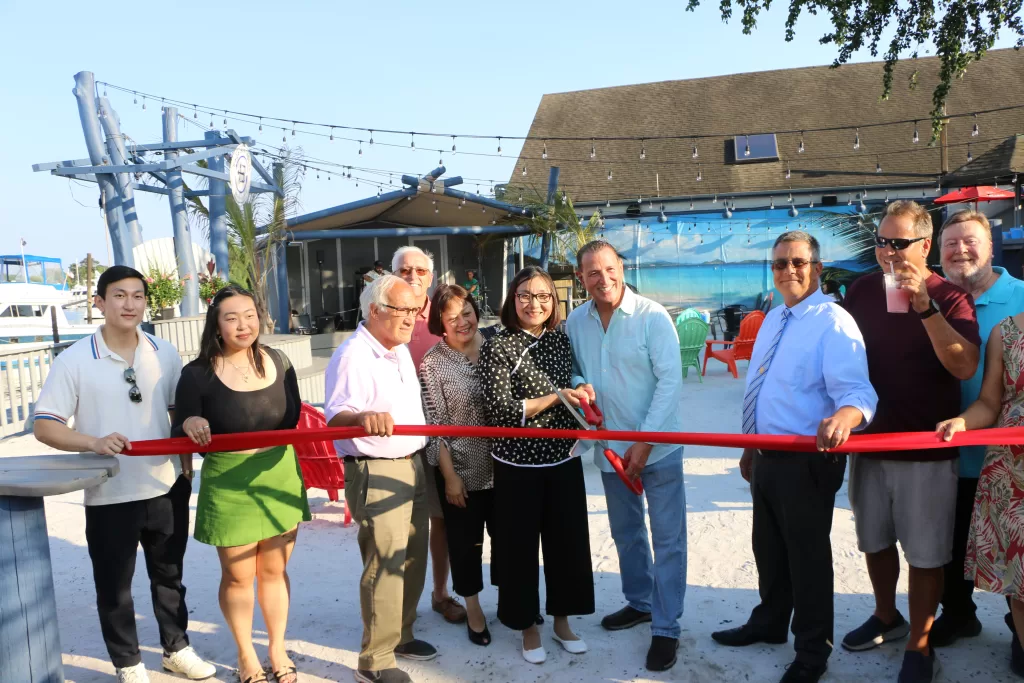 By Hank Russell
Baja Boathouse celebrated its grand opening on August 9 with a ribbon cutting at its Patchogue location at 31 Baker Place.
Baja Boathouse is a cantina and restaurant featuring waterfront dining and a marina with 37 boat slips. The spot offers daily specials including Karaoke + Taco Tuesdays, Wing Night on Wednesday, Throwback Thursday, an all-day happy hour on Friday and the bottomless brunch from Friday to Sunday.
The owners, Hong Liu and Lenny Oliva, purchased the property in March and officially opened its doors in May. The location was the former site of Off Key Tikki, which had been around for 15 years.
Liu and Oliva knew each other through mutual friends in the finance world. "We have been friends for many years," Liu said. Prior to buying Baja Boathouse, Liu worked on Wall Street as a quantitative researcher; Oliva started in the hospitality industry, first working as a bartender while attending college, then later transitioning into sales. In 2000, he opened his first restaurant. He is the current owner of Ciao Baby, with locations in Commack, Massapequa and Carle Place.
The menu offers an eclectic selection of starters and entrees, including drunken clams, tuna ceviche, salads, sandwiches, egg rolls, crab cakes, hamburgers, tacos and seafood. Their drink menu features an assortment of cocktails, beer, house specials, frozen drinks and wine. There is also live music and dancing during the week.
"We wanted to try to develop a restaurant/bar here with a concept of [serving] good food, maritime food, and carrying on the outside venue with entertainment," Oliva said. He also said the marina is a good draw to the restaurant. "A lot of our boaters are customers here."
Oliva said the river is Baja's biggest asset. "This river is priceless," he said. "It's like a jewel of the south shore. I've never seen a body of water like this. The frontage is spectacular."
"We want to provide value to the community," Liu added. "We want it to be a place where people can come here and enjoy [themselves] … and be with their friends."
Future plans for Baja include making the cantina/restaurant/marina a catering destination for weddings and other events. Two weddings have already been booked for August 2024. "We want to make it a great outdoor venue for catering," Oliva said.
For more information, call (631) 475-1723 or visit www.bajaboathouse.com.