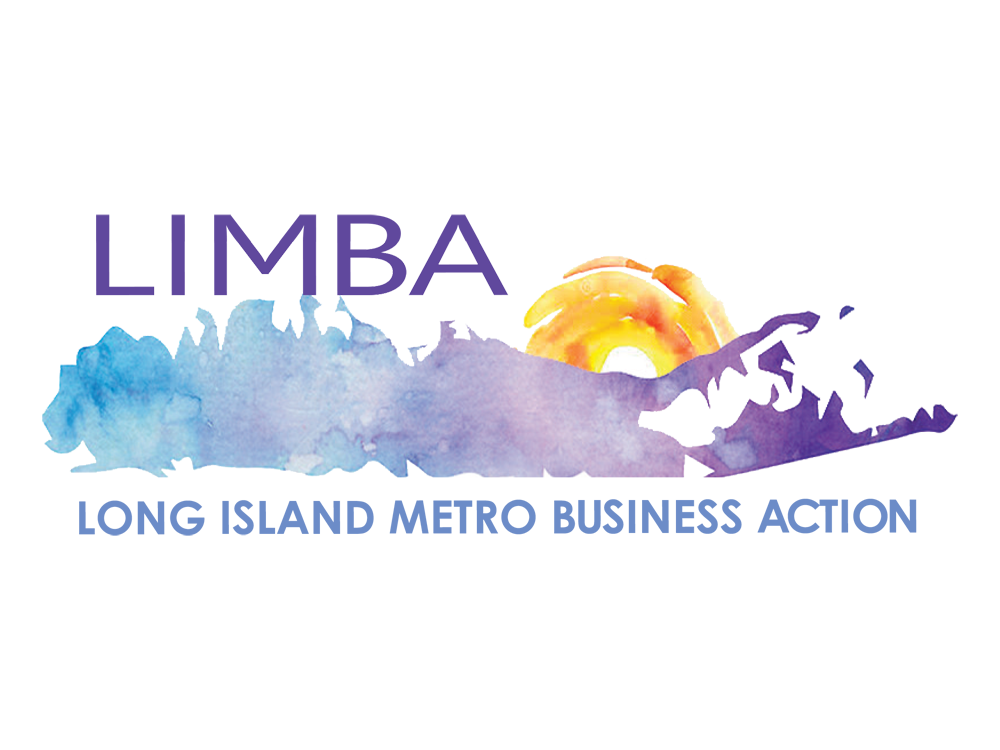 On January 7, LIMBA (Long Island Metro Business Action) hosted a virtual meeting with guest speaker Chuck Samul, the director of sales and marketing for New York & Atlantic Railway (NYAR), who spoke on the topic "The Benefits of Rail Freight."
During his presentation, Mr. Samul described how, in 1997, NYAR entered into an agreement with the Long Island Rail Road (LIRR) to operate freight trains on LIRR lines throughout Brooklyn, Queens, Nassau and Suffolk. The railroad operates seven daily trains Monday through Friday — three during daylight hours and four at night. Three trains are operated on weekends, one during daylight and two at night.
Mr. Samul said that the NYAR line has three support yards (Pine Aire in Suffolk County, Blissville in Long Island City and Bay Ridge in Brooklyn), five commercial terminals (Long Island City Freight Terminal, Hicksville Yard, Grand Avenue Transload facility, Brookhaven Rail Terminal and Calverton Industrial Park) and three branch lines which are for freight only (Bay Ridge, Lower Montauk and Bushwick).
NYAR provides freight rail service in Brooklyn, Queens and Long Island. Currently, they provide service to approximately 85 customers. According to Mr. Samul, half of the volume is inbound traffic, comprised of lumber, building materials, rolled paper, food and beverage products, bulk plastics and track material for major Metropolitan Transit Authority (MTA), LIRR and New York City Transit Authority (NYCTA) projects. Long Island exports recyclable material such as scrap iron and steel used in steelmaking, glass cullet used in producing new glass beverage containers, municipal solid waste, construction and demolition debris and retired passenger equipment from the LIRR.
Currently, NYAR employs 49 people full-time, with approximately half of them members of Brotherhood of Locomotive Engineers and Trainmen, according to Mr. Samul. He went on to say that the rail freight system boosts the local economy, adding that one rail freight job supports nine other jobs in the U.S. economy, according to the American Association of Railroads.
In addition to providing safe and economical transportation of goods vital to their customers, another benefit is the reduced impact on the environment. Using rail to transport freight reduces congestion and traffic and wear and tear on streets, highways, bridges and tunnels. One rail car takes four, heavy, long-haul trucks off the road. Rail moves one ton of freight over 400 miles on one gallon of fuel. Mr. Samul also said that NYAR has retrofitted locomotives with anti-idling equipment that saved 200,000 gallons of fuel per year from pre-2013 levels.
Mr. Samul also explained some of the infrastructure projects NYAR is participating in, including the implementation of a Positive Train Control system — mandated by the federal government and as part of its 2016 agreement with the LIRR — to prevent collisions or derailments. Another project involved the reconstruction of facilities at Fresh Pond Yard. Reducing the track curvature of the East Wye Leg results in improved safety performance through a reduction of lateral forces. Additional benefits are reduced wear and tear on the rail cars, and reduced ongoing maintenance requirements. A positive benefit to all in the neighborhood is reduction in noise from rail operations.
Mr. Samul joined NYAR in July 2014 as Manager of Marketing Projects and was appointed Director, Sales and Marketing in 2018. He began his railroad career in 1978 with Conrail as a produce inspector at the Hunts Point Terminal Market. He held positions in a variety of departments there, including risk management, claims and industrial development, eventually ending up at the corporate headquarters in Philadelphia, working in marketing, real estate and line sales. At Norfolk Southern, he worked in the real estate department and served as Liaison for all property transactions in New York, New Jersey and Detroit.