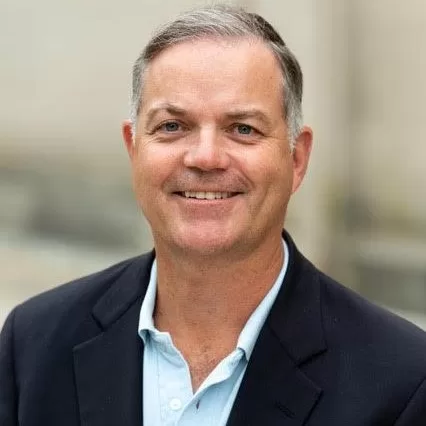 On June 23, Huntington Town Supervisor Ed Smyth will provide the latest updates from Huntington at LIMBA (Long Island Metro Business Action). This event will take place at the Candlelight Diner, 56 Veterans Memorial Highway in Commack, starting at 8:30 a.m.
Mr. Smyth was elected Huntington Town Supervisor in 2021 after serving as Town Councilman for four years. He voted to dedicate the Town's $22 million in funding from the American Rescue Act to the Huntington Station Hub Sewer Project, which will help encourage long-overdue economic investment and job creation in downtown Huntington Station.
"This year, the Town of Huntington has been laser focused on revitalization and communication," Mr. Smyth said. "This administration is working tirelessly with the Huntington community to make it the best it can be. From the Melville listening sessions to redevelop the Route 110 corridor into a mixed-use hub, to the Huntington Station DRI initiative to revitalize our hamlet, Huntington has been on the move."
As Councilman, Mr. Smyth successfully proposed measures to prevent overdevelopment, preserve open space, reduce noise pollution and make the Cold War Veterans Tax Exemption permanent. His most important vote was to settle the decades-long LIPA lawsuit that would have otherwise bankrupted the Town.
To help improve water quality, the Town has implemented a Floating Upweller System (FLUPSY), launched a pilot program for the growth and harvesting of sugar kelp and is working with the local water districts to combat 1,4 dioxane.
He also voted to establish ethics reforms and fund critical infrastructure improvements. He has continued to keep taxpayers first by ensuring that local Town government is working efficiently, transparently and at a minimum cost to its residents and keeping spending under the tax cap, which helps the Town maintain its AAA bond rating.
"Huntington has much to be proud of," Mr. Smyth said. "By working together and actively creating ways to communicate with residents, the future is bright. We are well on our way to wrapping up 2023 with milestone initiatives for other municipalities to model."
In addition, Mr. Smyth is a small business owner who has a law practice  in Huntington Village. He was President of the Huntington Lawyers Club and a member of the Lloyd Harbor ZBA. He also served in the U.S. Marine Corps as a (res.) Staff Sergeant.
"Having lived in Huntington under Republican and Democratic leadership, the town has been served well," said LIMBA Chairman Ernie Fazio. "Mr. Smyth appears to have the temperament and the intelligence to run the town successfully."
For more information about upcoming LIMBA programs, visit https://limba.net/.