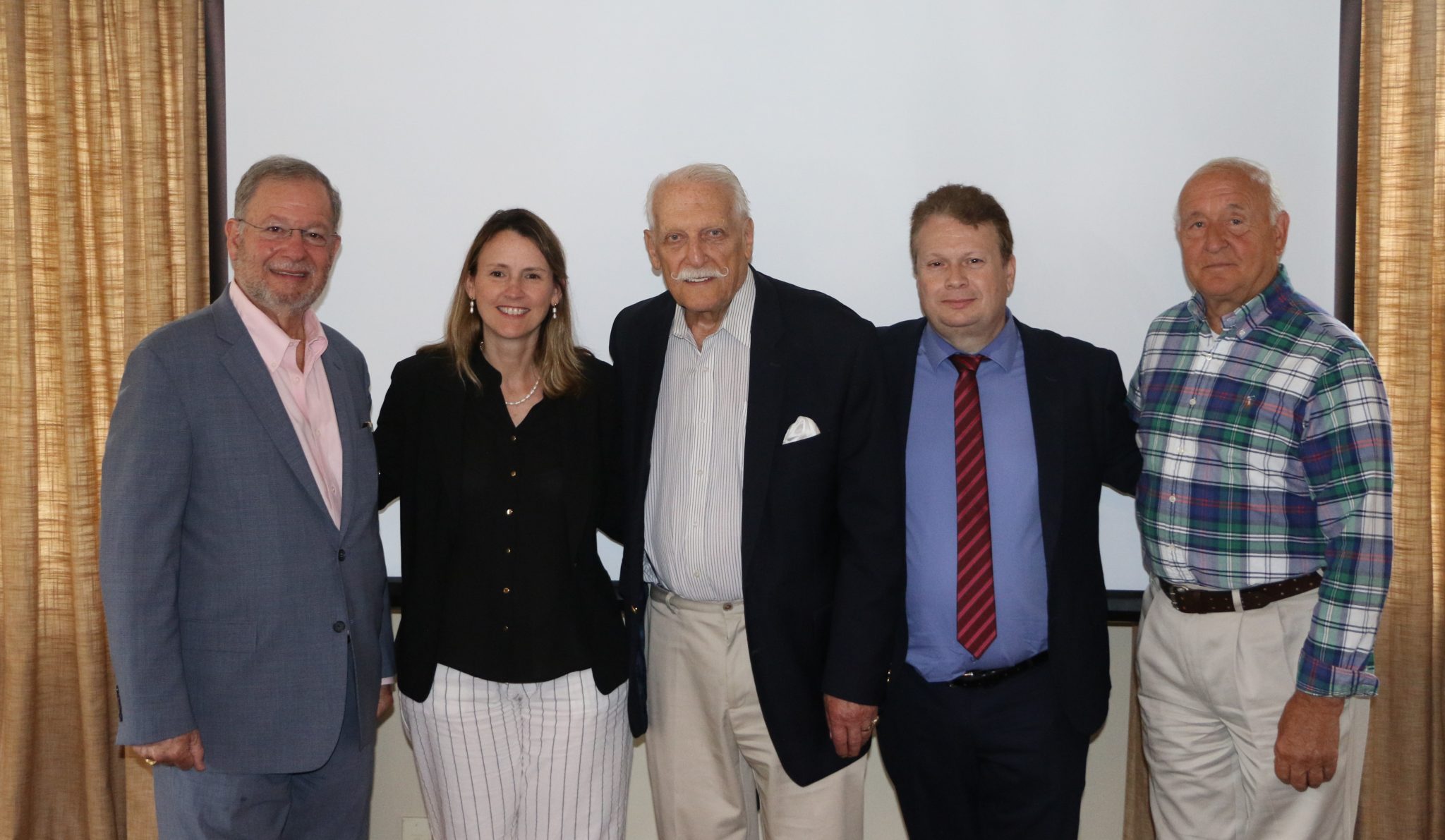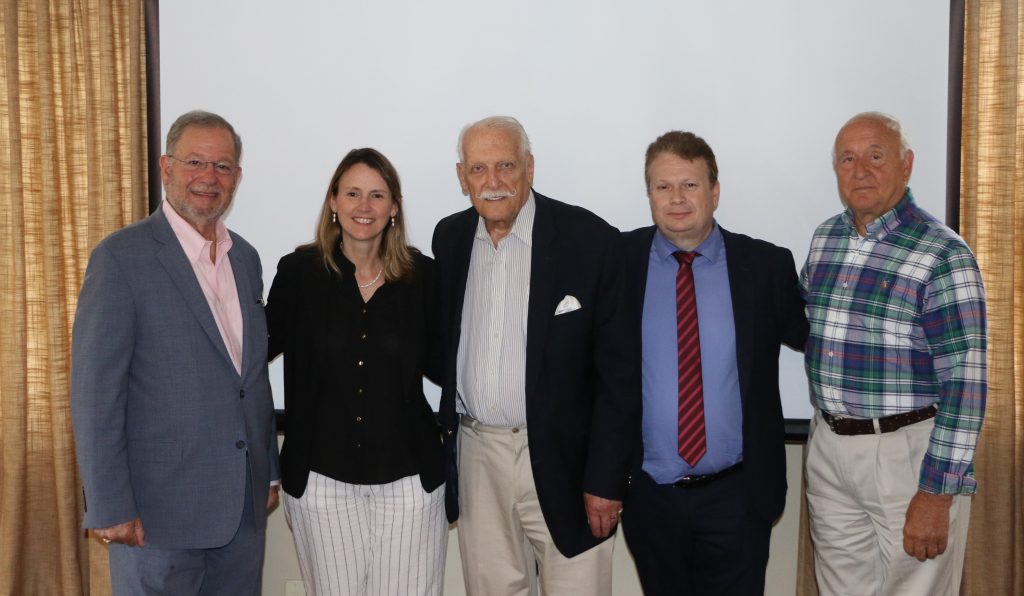 On June 24, Frank MacKay was the guest speaker at the LIMBA (Long Island Metro Business Action) meeting at the Heritage Club at Bethpage in Farmingdale. During the presentation, he talked about his new job with the radio station as president of its Long Island Division.
He referred to the station's owner, John Catsimatidis, as "King Midas" for his ability to turn around the radio station's fortunes. According to Mr. MacKay, when Mr. Catsimatidis bought WABC in 2019, the station was "on the downslide," ranked 24th in the ratings among other New York City stations. As of March 2022, WABC was fifth in the ratings, and No. 1 in the 45-and-older demographic. He credits WABC – Red Apple Media President Chad Lopez and his crew behind the scenes, who he describes as "absolutely fantastic."
WABC has a strong lineup of radio personalities, such as Rita Cosby, Frank Morano, Bernie & Sid and Brian Kilmeade, Mr. MacKay said. Mr. Morano's show grabs a 20 share, according to Mr. MacKay, which means 20 percent of New York City radio listeners tune in to his show.
Mr. MacKay recalled being in Ukraine covering the war for another media outlet when "the situation presented itself," he said. "John Catsimatidis asked me if I was interested [in the job]. He was looking for someone who checked off all the boxes. It was a unique situation and a great honor to have the opportunity to work with John."
His office consists of his Prius and a cell phone "and I want it that way," he said. The station has a signal on Long Island as well on the East End: News Radio 107.1 FM (formerly WLIR). In addition, Mr. MacKay has his own show every night from 8 p.m. to 9 p.m. From Monday to Thursday, he interviews celebrities, but on Fridays, he primarily interviews celebrities and public officials from Long Island.
Mr. MacKay is the host of the award-winning radio program "Breaking It Down with Frank MacKay" and the author of eight books. His career in entertainment and politics spans four decades. At the age of 18, he published Network, his first publication. By the age of 25, he launched three nightclubs and managed illusionist Criss Angel and musician CJ Ramone.
In 1992, Mr. MacKay became active in Ross Perot's presidential run as a third-party candidate. In 2000, he became Chair of the New York State Independence Party at the age of 32 — the youngest state chairman of a political party in the Empire State's history. He served in that role for 20 years. He also served on the Board of Governors for Touro Law Center and holds a Master's degree from the State University of New York at Stony Brook. In 2008, he was awarded an honorary doctorate from Five Towns College.