Ridge Man Pleads Guilty to Gun Possession and Robbery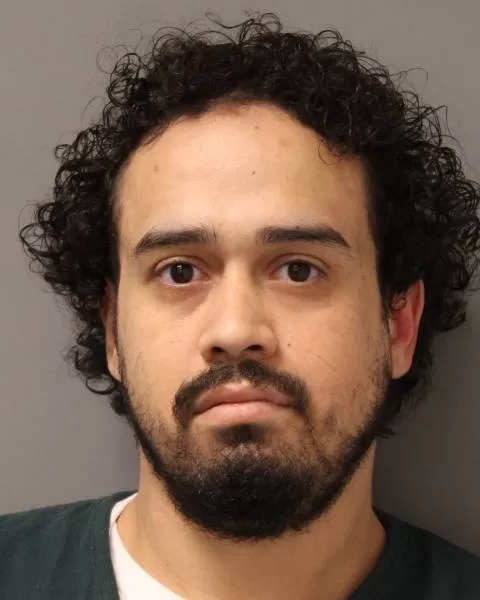 A Ridge man has pleaded guilty to gun possession and robbery after shooting a victim in the face.
In the early morning hours of June 22, 2022, Wilfredo Figueroa, 29, shot a 27-year-old male in the face while robbing him of his personal belongings. Following the robbery, Figueroa fled the scene and returned to his residence. The victim was taken to a local hospital and placed in a medically induced coma due to the severity of his injuries.
Later that day, Figueroa was pulled over by police for a traffic violation. He was found to be in possession of two illegal, loaded handguns and two high-capacity magazines. Law enforcement also recovered items belonging to the victim inside Figueroa's vehicle, which included the victim's identification, car keys, cellphone, and several credit cards. Figueroa was then placed under arrest.
When the victim awoke from his coma, a bullet fragment that was lodged in his neck was removed and given to the Suffolk County Police Department. A ballistics report conducted by the Suffolk County Medical Examiner's Office concluded that the bullet fragment recovered from the victim's neck was fired from one of the loaded handguns recovered from Figueroa's vehicle.
On July 25, 2023, Figueroa pleaded guilty before Supreme Court Justice John B. Collins to the charges of first-degree robbery and second-degree criminal possession of a weapon. He is due back in court on September 5, 2023. If convicted, he faces 15 years in prison, followed by five years of post-release supervision.
"This defendant was so driven by greed that he brazenly shot the victim during this robbery, striking him in the face, with the bullet lodging in his neck and requiring a medically induced coma. Thankfully, the victim survived this senseless and vicious attack," said Suffolk County District Attorney Ray Tierney. "Make no mistake, we will use every resource possible to find perpetrators of violence and hold them accountable for their crimes."