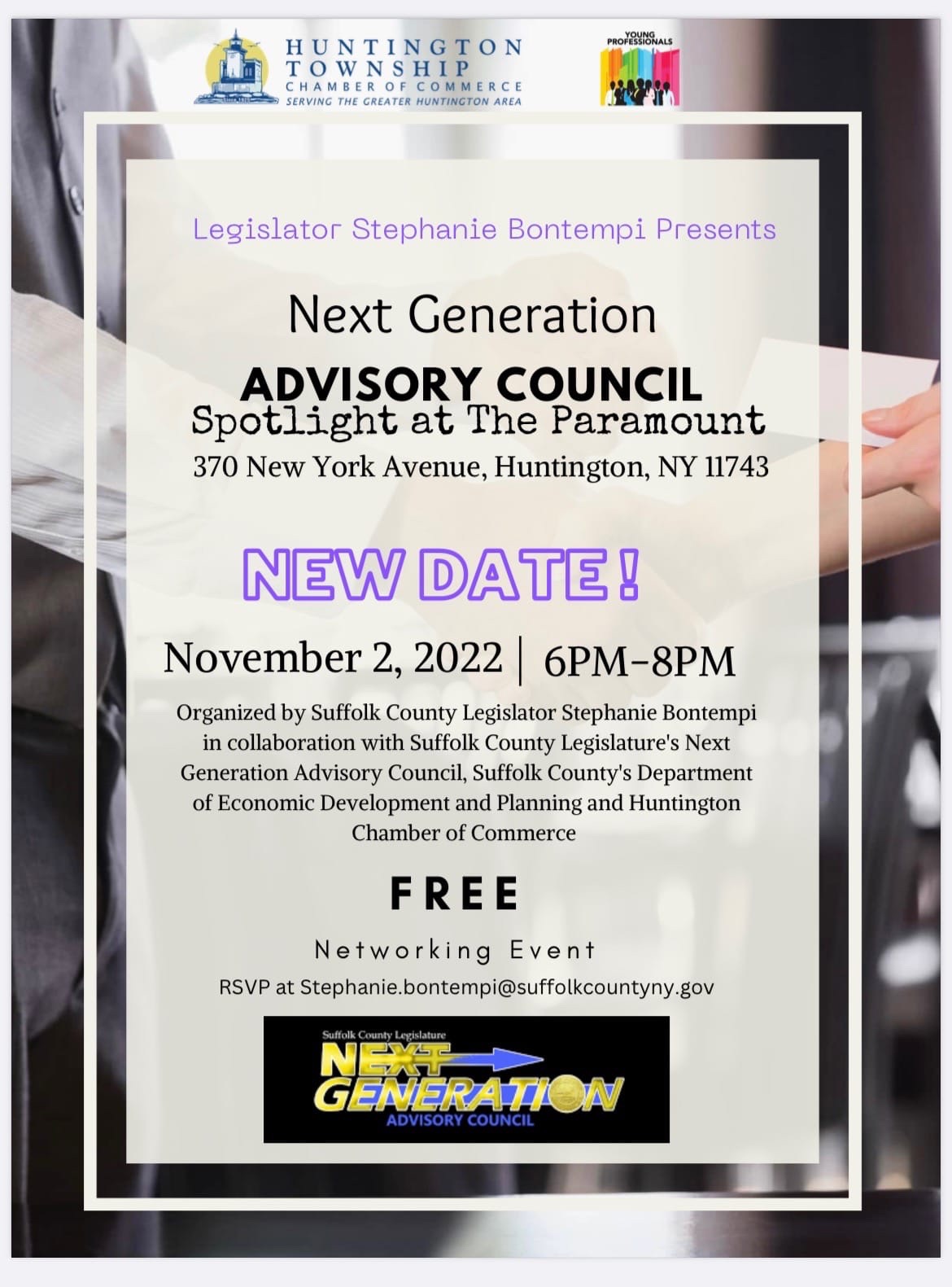 Huntington Township Chamber of Commerce Professional Networking
The Next Generation Advisory Council is giving millennials a seat at the table. The Council, formed in 2016, meets once a month to bring Suffolk's millennials together to meet with legislators and discuss and help craft proposed legislation and policies being considered by county officials that could impact the "next generation" of Suffolk residents.
The Council has already voiced opinions on:
Affordable Housing
Allowing Ride-Sharing Services like Uber and Lyft
Promoting Renewable Energy
Water Protection
Doors open at 6 PM. Receive business-related tools and tips from Chris Gonzalez, from Suffolk County Economic Development and Planning starting at 6:30. Network with local young professionals who are shaping the next generation.